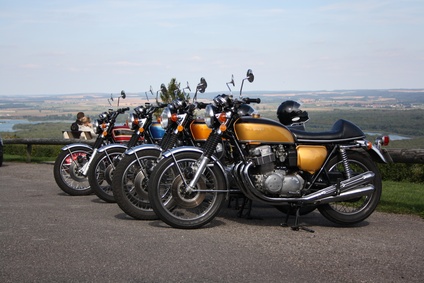 Based in Japan, Kawasaki is one of the most renowned motorcycles manufacturers. Kawasaki offers sport bikes and everyday bikes, making it a versatile and sought after motorcycle brand. In addition, the company also produces quality off road motorcycles. Kawasaki uses the latest technology in its motorcycles, making them innovative and exciting. In addition, the brand prides itself on its high performing and durable motorcycles.
Nevertheless, these Kawasaki motorcycles are relatively expensive, in part due to their innovative features. The company utilizes high technology to produce motorcycles that boast high performance, longevity, and comfort. As such, many people opt to purchase used or salvage motorcycles instead of new ones.
Because of difficult economic time, many people are opting for salvage Kawasaki motorcycles, which can be found in relatively good condition. While some people buy such motorcycles and make them road ready again, mechanics might purchase the bikes and use them for their parts. Salvage motorcycles are growing in popularity, and one has numerous options for attaining the best bikes available. However, many potential buyers do not know how to start their salvage vehicle search. One available option is to purchase salvage motorcycles from insurance firms. Most of these firms acquire the motorcycles after rendering them irreparable.
Despite a salvage title, most salvage Kawasaki motorcycles can be road ready again with some repair. Most of the insurance companies usually sell the motorcycles through auction yards. As noted above, these salvage motorcycles are often repaired or dismantled and used for spare parts. At salvage auctions, people can often find Kawasaki motorcycles that are in like new condition. Before purchase, you should ensure that vital parts, like the engine, are still in good working order. Contract insurance firms for details regarding when and where the salvage auctions will occur.
Most motorcycles enthusiasts also purchase quality spare parts such as air cut-off valves and air filters. These very essential parts enhance the performance of the engine. As a result, the fuel consumption is reduced because the engine will always function well. Buyers also invest in air injection kits for Kawasaki motorcycles to, again, enhance performance.
At Autobidmaster.com, you can locate these and other accessories easily. Despite the fact the company does not sell the parts individually, they will ensure that you get the best deal on entire salvage vehicle purchases. Through AutoBidMaster, you can purchase motorcycles at the cheapest price possible.
In addition to cost effectiveness, the online broker has numerous, other advantages. For one, online salvage vehicle shopping eliminates the need for mechanics to personally visit salvage yards. This saves additional time and effort because AutoBidMaster boasts a nationwide database, ensuring that you will find the exact salvage vehicle you need. In addition, purchases facilitated by the company can increase profits for your vehicle business. Mechanics often purchase salvage vehicles, make any necessary repairs, and use the working parts in customer's vehicles. Entire salvage vehicle purchases ensures that mechanics have a constant supply of needed parts in stock, thus attracting customers and increasing profits.
Follow the blog header to learn why salvage vehicle purchases are the right investment!
Latest posts by AutoBidMaster Staff Writer
(see all)