The atmosphere at car auctions is unlike anything else you could ever experience! Imagine a decked-up arena packed with some of the world's most desirable and rarest cars. Some of the world's wealthiest people are engaged in heated bidding wars and making agreements for millions of dollars on these prized collectibles up for grabs. Some of these special cars have unique features and sell at a very high price tag. In this post, we look at four such beauties that took the money-meter to a whole new level!
1. Ferrari 250 GTO
Price: $27.5 million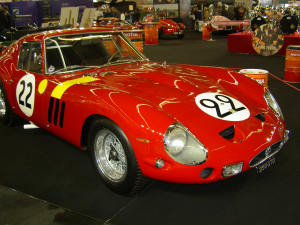 Ferrari 250 GTO is one of the most expensive automobiles in the world, and was produced by Ferrari from 1962 to 1964 for a motorsport named homologation. The car was originally priced in the US market at $18,000. Before buying, potential buyers had to be personally approved by Luigi Chinetti and Enzo Ferrari, which marked its exclusivity.
2. Mercedes-Benz 540K
Price: $8.2 million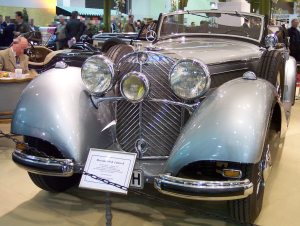 The 540K, first showcased in 1936, at the Paris motor show, was built on special orders, and became a flagship model soon after its launch. The USPs of the two-seater car include a striking design distinguished by sweeping fenders, raked windscreen, prominent hood, extreme length and external exhaust pipes.
3. Duesenberg Model J Coupe
Price: $10.34 million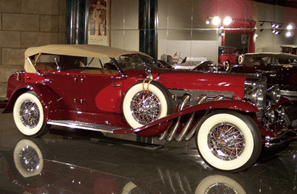 Duesenberg Model J, a luxury model made by Duesenberg brothers, was at the zenith of popularity during the 1920s. The model was based on successful racing engines and was manufactured by Lycoming. This classic beauty, for its time, had amazing tech specs, such as dual overhead camshafts and four valves per cylinder. In addition, it was the fastest and most expensive automobile in the US market.
4. Bugatti Royale Kellner Coupe
Price: $9.7 million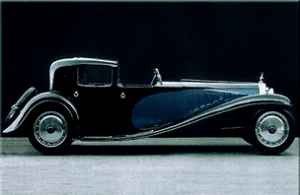 The Bugatti Type 41, a true-blue luxury car, is better known by the name 'Royale'. It was in production from 1927 to 1933. The Royale is 20 percent longer and 25 percent heavier than its contemporaries due to the straight-eight engine and cylinder cast into one unit. These features make it one of the most sought-after cars from the yesteryears.
A Few Last Words
There are many incredible cars in the world, and while we all wish to have one in our garage, affordability plays spoilsport most of the time. It is here that you should opt for auto auctions for salvage cars, where you can get the salvage counterparts of these expensive cars at a comparatively lower price than the original tag value. Whether the car auctions for salvage cars is in Georgia, Florida or for that matter anywhere in the US, always remember to inspect the car of your choice before you bid.
Latest posts by AutoBidMaster Staff Writer
(see all)