Do you love exploring the wilderness making your way through rough terrains and mud-soaked trails? Does off-road racing excites you? If your answer to these questions is a resounding "yes", then you definitely need an ATV. These rugged vehicles are specially made for off-road driving and will take you to places where a conventional 4×4 will fear to tread. Although a brand new ATV may cost in tune of $30,000, you don't need to break the bank, as you can always go for wrecked ATVs for sale and get a mean machine at a throwaway price. To help you make the most of the buy, in this post, we discuss five possible uses of ATVs.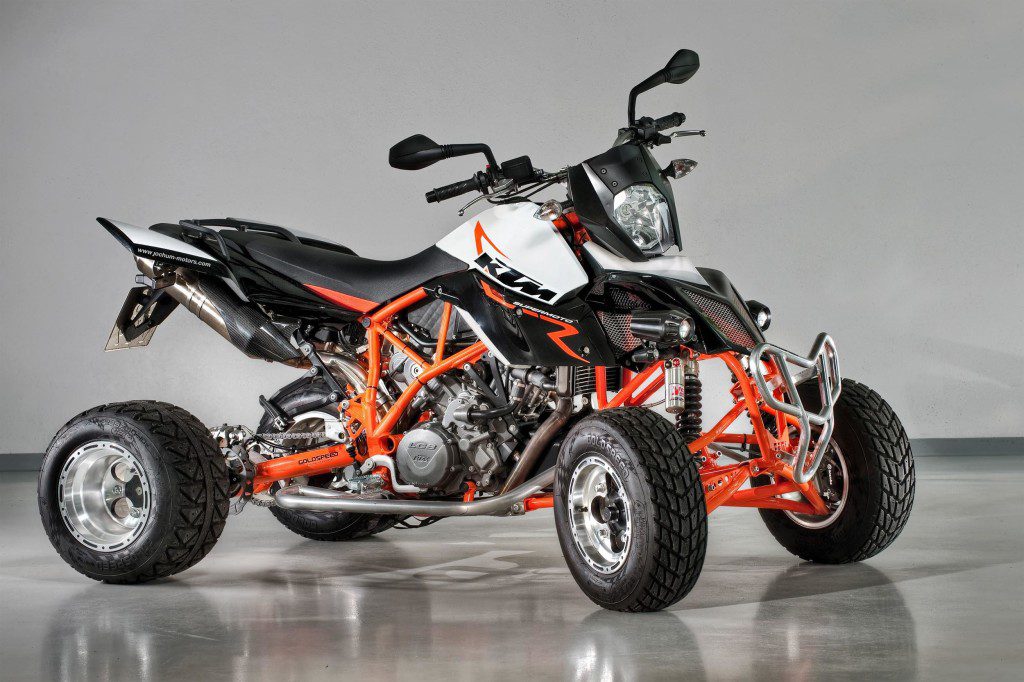 1. Field Ploughing
Picture this: the sowing season is round the corner, and you're busy ploughing your small field. Everything goes smooth until you hear a whirring noise, and to your surprise, the machine's engine has given up. Repairing the ploughing machine requires time and labor, and in all probability, you will be facing acute shortage of both. Under such circumstances, your ATV can come to the rescue. All you need to do is tie the pull behind the rake/tiller to the back of the machine, and you are back to work.
2. Winching
How many times have you struggled stuffing heavy articles such as a piece of log in your SUV after a hunting session? Or have you come across a situation when you were with a friend in a 4×4, relishing the visual treats of nature, when the vehicle got stuck in a muddy trail? These problems will never haunt you if you own an ATV; thanks to the remarkable towing capacities of these machines. All you need to do is attach a winch to haul any heavy object – be it your friend's 4×4 or logs of wood.
3. Camping
ATVs allow you to carry up to 800 lbs. of camping equipment. Therefore, the next time you plan a night out in the wilderness, or decide to sleep under the clear mountain star-studded sky with your loved one, we advise you take your ATV rather than any typical car. Doing so will not only help you conquer extremely rough trails, but also ensure that you have all that you'd need to setup a warm and cosy place to spend the night.
4. Weeding
Getting rid of recurring weeds that populate your lawn can be a difficult task, especially when you're using a weeding machine that must stand still to operate – as you cover the entire lawn on your foot spraying weedicides. Get an ATV and attach a weed killer to the machine to spread the chemicals, as you comfortably take the throne behind the steering wheel. Using an ATV not only eases the job, but also saves time.
5. Plow Snow
If you live in a snow-blessed region, removing thick layers of snow is probably an everyday task during winter. If you use a shovel, chances are you invest hours of labor and end up with a sore body after completing the job. A viable alternative is using your ATV to do the cleanup. To use an ATV for removing snow, you need to attach the snow plow to its front end. As the plow will lift snow, you may wonder why you didn't think of this method before.
Last Few Words
The versatility of an ATV's functions makes them an ideal possession for almost everyone, provided they have enough parking space for the beast. If you too are looking to buy an ATV, but haven't been able to go ahead with a purchase due to financial constraints, AutoBidMaster gives you a wide variety of wrecked ATVs for sale – all available at throwaway prices. Check out our inventory or give us a call if you have any questions about any of the ATVs listed with us. You may also get in touch with us to learn more about the bidding process and other terms of our wrecked ATV auctions.
Latest posts by AutoBidMaster Staff Writer
(see all)