Buying a salvage vehicle is a perfect opportunity to start a new project car. Whether you're a wrench wielding weekend warrior looking for your next whip, or a full-fledged gearhead looking to get grease on your hands, there's nothing more fun than a new car. If you're in need of inspiration for your next purchase from AutoBidMaster, check out our suggestions below.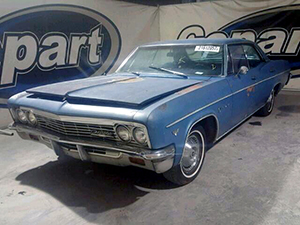 Chevrolet Impala
The best years for this boat of a car range between 1965 – 1970, when production of this fullsize luxury sedan took the world by storm. A beautifully long and sleek vision to behold, the Impala's powerhouse V-8 engine contributed to it's iconic design. If you're looking for something with some oomph behind it, then the Chevrolet Impala is right for you.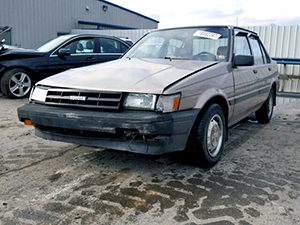 Toyota Corolla
You may recognize this fifth generation Toyota as the star of the anime Initial D, as it tears up the roads of Japan with ease. Toyota Corolla's produced between 1983 and 1987 are respected amongst the drifting community, and with good reason: offering the best chassis build options, and easy customability, this car is great for anybody willing to put in the work to get more out of their driving experience.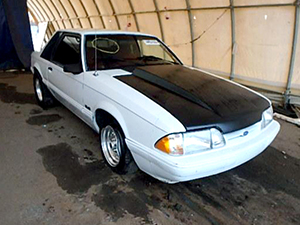 Ford Mustang
One of the most popular project cars out there, the Ford Mustang has the benefit of having a plethora of aftermarket parts and tech support to choose from. But if you want to get the best out of the Mustang, you'll want a Ford Mustang "Fox", in production between 1978 – 1993. Rather than a V-8 engine, it comes with a lighter turbo-charged V-8, which helps make it ideal for road racers and dragsters.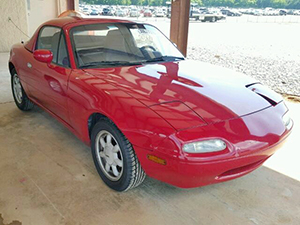 Mazda Miata
Light as a feather, and built like a brick powerhouse, the British-roadster inspired Japanese-built Mazda Miata became one of the most popular cars to modify for racing. First beginning production in 1990, it had an upgrade in 1994 through 1997 which gave it a larger engine, brakes and wheels, and therefore better overall performance. If it's 50-50 weight distribution doesn't do it for you, it's convertible top sure will.
Find your next project car at AutoBidMaster.com!
Latest posts by AutoBidMaster Staff Writer
(see all)