2019 is coming to a close. Crossovers, SUVs, and EVs are dominating the market. The Corvette C8 came out. Ford announced the Mach-E EV crossover. The last VW Beetle rolled off the production line. RIP Lee Iacocca. Elon Musk did… Elon Musk stuff.
We, on the other hand, did what we always do. We continued bringing you awesome deals on clean and salvage title vehicles. It's been a great year, and here are some great cars we sold through 2019. Our top ten cars, in fact.
Mini Cooper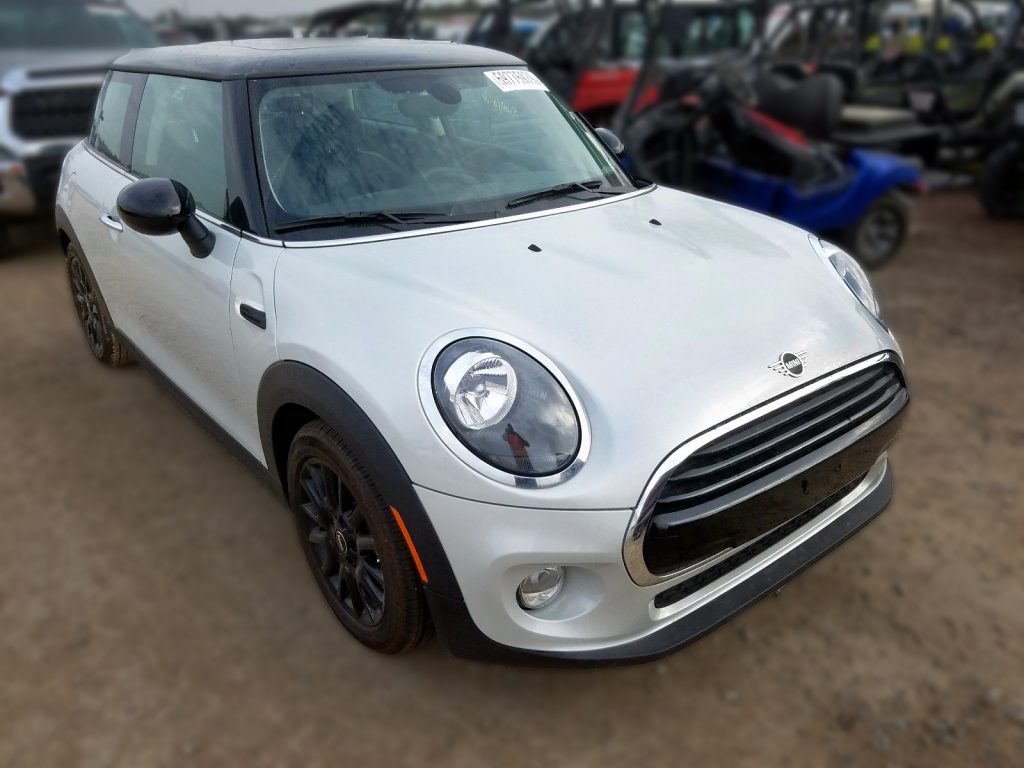 Bringing up the rear of this lil' list is the lil' Mini Cooper. 2019 Minis put out between 134-228 horsepower and can get up to 28 MPG city / 38 MPG highway.
With relatively athletic performance for a small car that isn't wildly out of most people's budgets, the Mini Cooper is a fantastic choice for anybody. For just you, for the family, for friends, whatever, they're great. They may be Mini, but we've got a pretty massive selection of them. See our Minis. We've got plenty that have manual gearboxes, if that's your thing.
Honda Civic
Definitely not surprised to see the Honda Civic on this list. The 2019 standard trim puts out 158 horsepower through a 2.0L, 4-cylinder engine, and a 174 horsepower turbocharged 1.5 liter four cylinders is available as well.
There's also the SI, which comes with a 205 horsepower version of the turbo 1.5L. The Type R, however, puts out 306 horsepower through a turbocharged 2.0L. The Type R is only available as a hatchback for the 2019 model, and both the SI and the Type R come with a 6-speed manual transmission.
If you're looking for one of the above or any older generation, we've got so many Civics available.
Volkswagen Jetta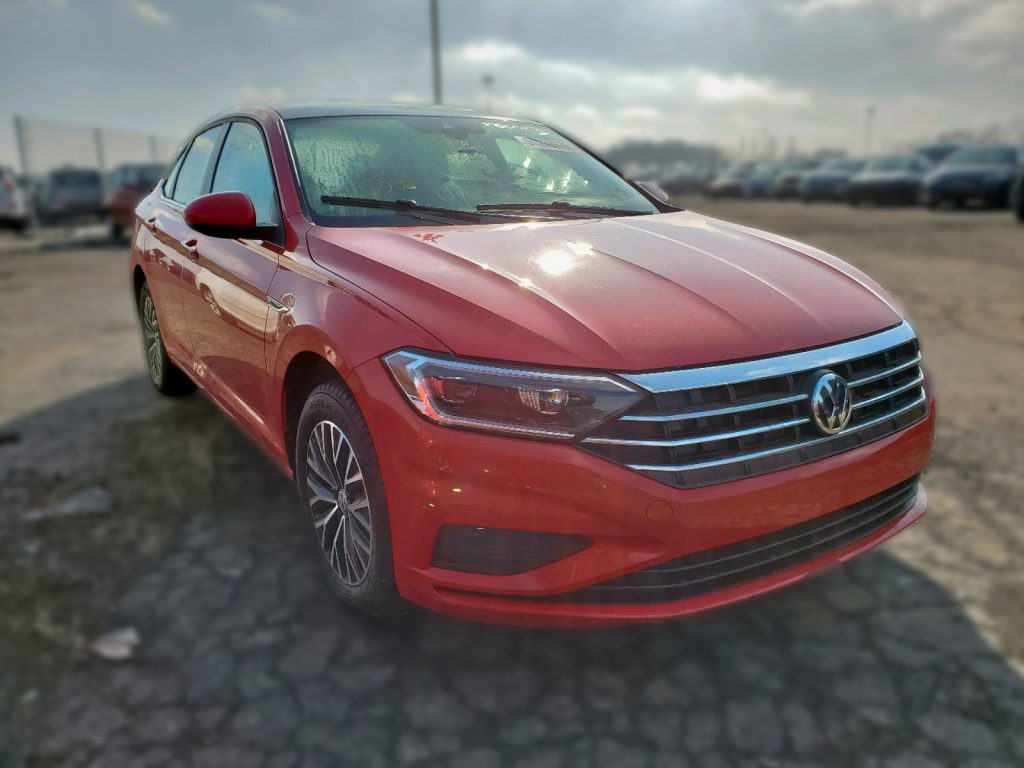 With a luxury-car level ride minus the luxury-car price, the VW Jetta certainly deserves its place on this list. They deliver up to 30 MPG city / 40 MPG highway, and the base model puts out 147 horsepower. They're also loaded with safety features and have an awesome stock sound system to boot.
We've got all sorts of new and old models going up for auction. See all the Jettas.
Nissan Altima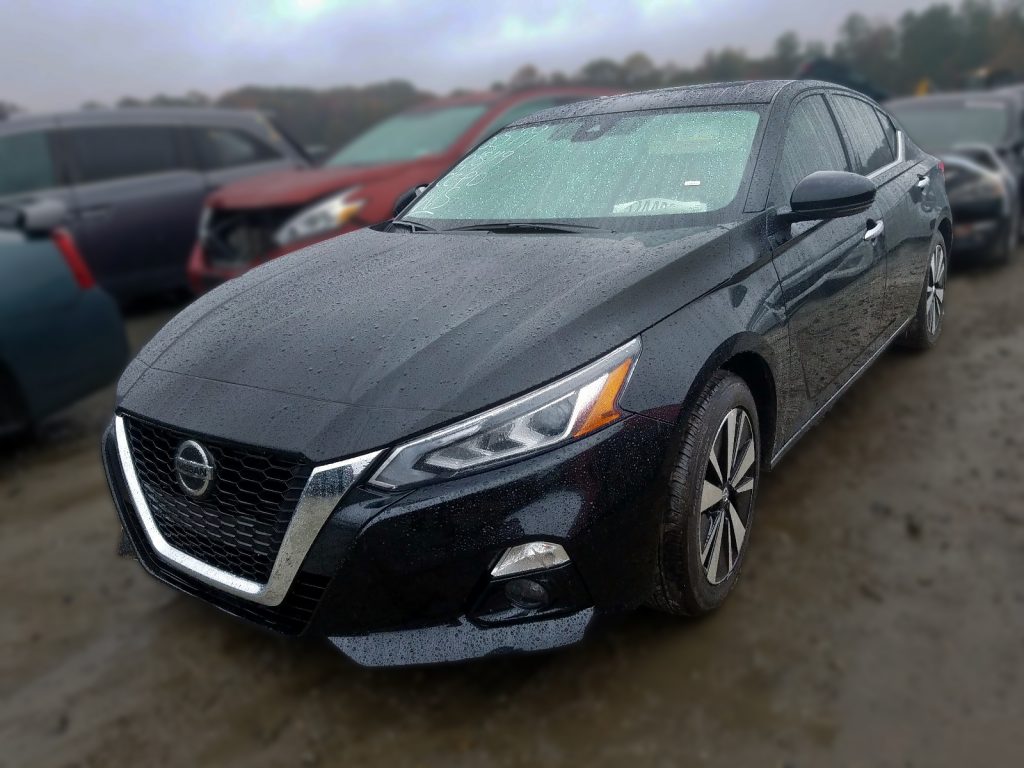 The Nissan Altima: a fantastic mid-size sedan. With a comfortable and spacious cabin, extensive technology features, and excellent handling, the Altima is a great choice for a daily driver. Especially considering its fuel economy: up to 28 MPG city / 39 MPG highway.
2019 trims put out between 182-236 horsepower, and AWD is available, but only on the standard 2.5L four cylinders.
Ford Mustang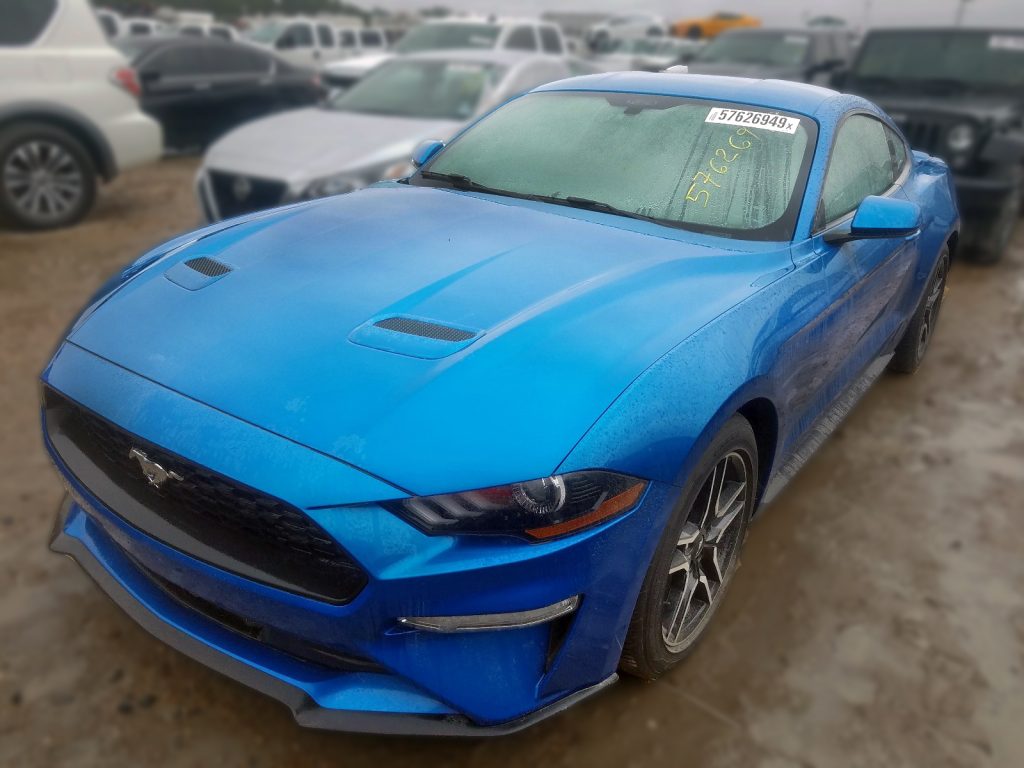 The last of the Ford passenger cars: the Mustang. With Ford eliminating production of many of its passenger vehicles, including the Taurus, the Fusion, and the Fiesa, the Mustang still remains on the line.
The 2019 Ford Mustang's base model, the EcoBoost Fastback, puts out 310 horsepower along with 350 lb-ft of torque with an EPA estimated mileage of 21 MPG city / 31 MPG highway, but other trims make it all the way up to 526 horsepower. From 60s classics to the newer 2019 models, we've got an ever-updating inventory of Mustangs available. Pony up right here.
Toyota Corolla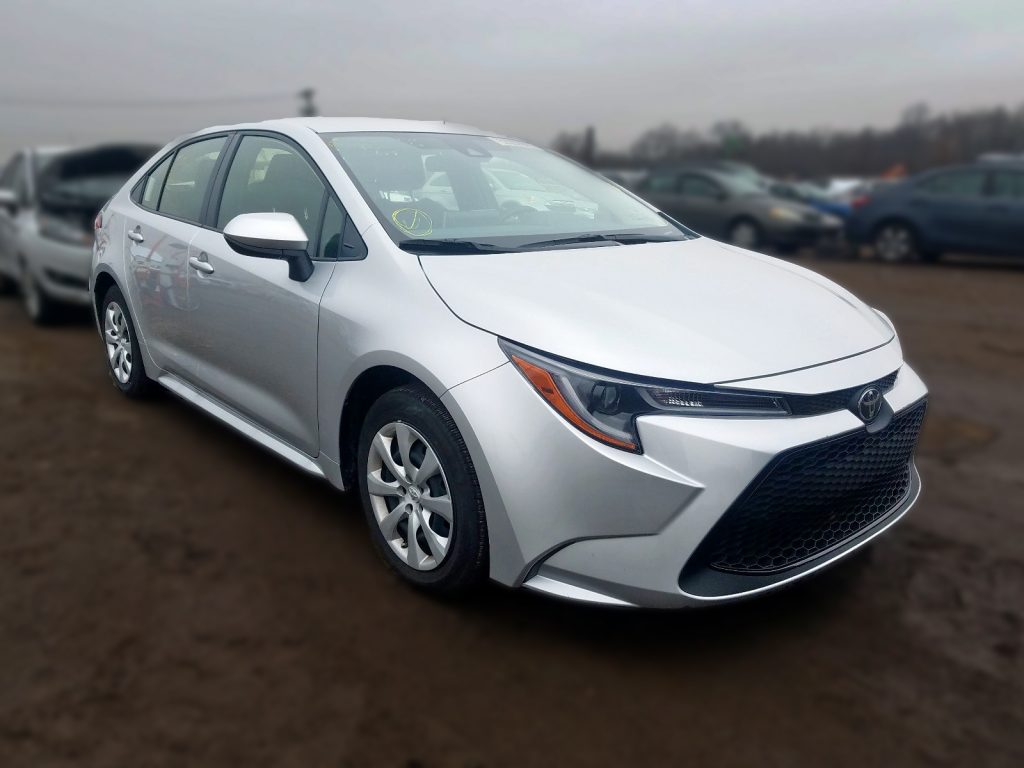 From 1966 to today, the Toyota Corolla has remained one of the most popular vehicles manufactured, ever. Ever. Now, with the 12th generation on its way, it doesn't blow any minds that the Corolla made it to our top-seller list.
The 2019 base model (the L) gets up to 28 MPG city / 36 MPG highway, and puts out 132 horsepower and 128 lb-ft of torque. Definitely not the most powerful car of all time, but for daily driving: it's safe, efficient, and affordable.
Ford F-150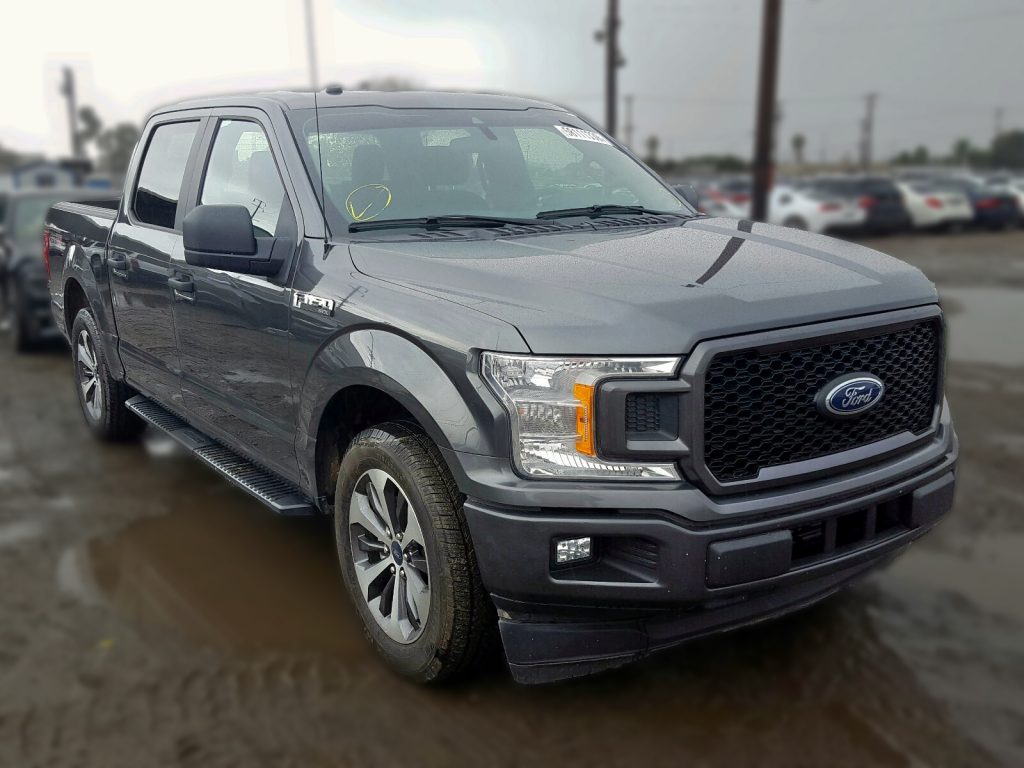 As mentioned before, Ford is ending the production of multiple passenger cars. Good news: their trucks are still here! Originally introduced in 1948 as the Ford Bonus-Built trucks, the F-series is now in its 13th generation, and the F-150 has been one of the best-selling pickup trucks in the United States since 1977.
The 2019 F-150 comes standard with a twin turbo V6 that puts out 325 horsepower, but there are a variety of trims available with numerous upgrades that can bring it up to 450 horsepower. Available in either six or ten speed automatic transmission (depending on engine), three different cabs, and rear or four-wheel drive, the options are limitless. Find your way into an F-150 with us.
BMW 3-Series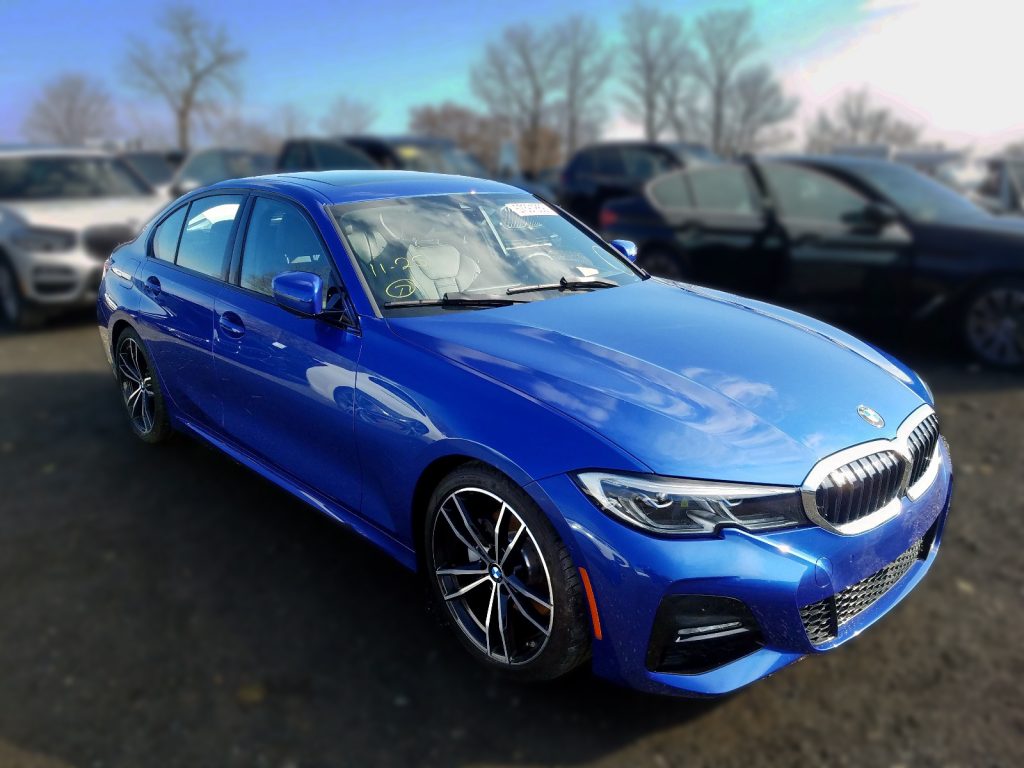 Now on its 7th generation, the 3 Series has made up around 30% of BMW's annual sales, excluding motorcycles. The 2019 model is available with either a 2.0L turbo-four that puts out 255 horsepower and 295 lb-ft of torque, or a 3.0L turbo I-6 that puts out 382 horsepower and 369 lb-ft of torque. They get EPA estimated fuel economy ratings of 26 MPG city 36 MPG highway for the 330i and 25 MPG city and 34 MPG highway for the 330i Xdrive.
From the first to the newest generations, we've got lots of BMW 3 Series available.
Toyota Camry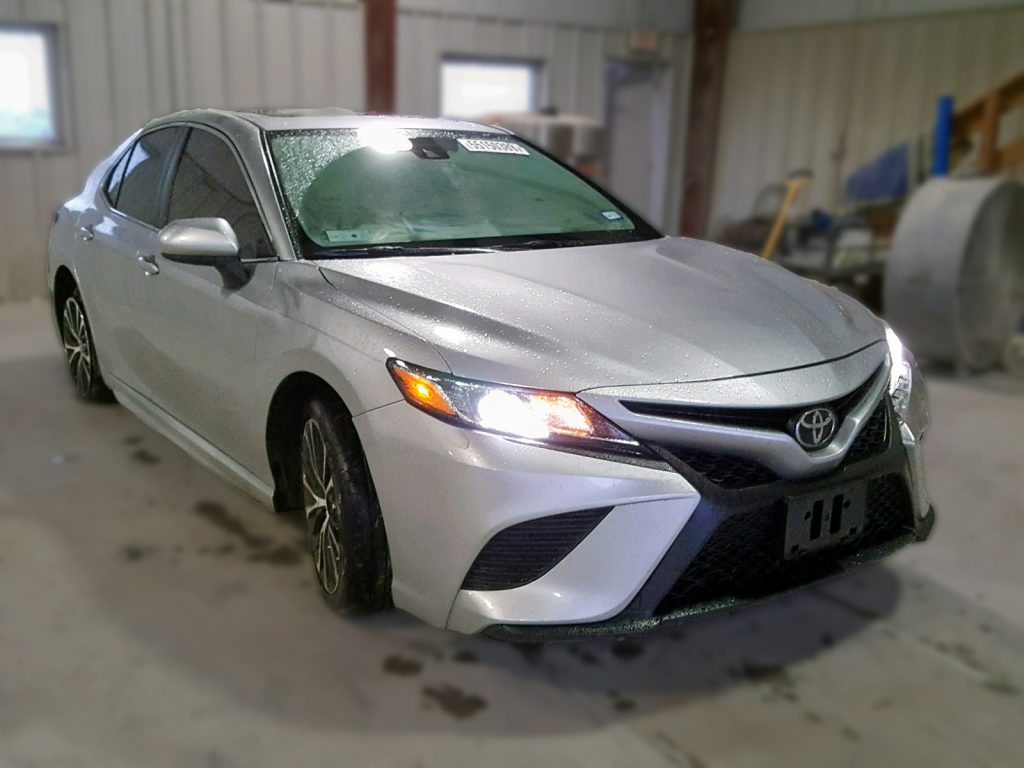 We're not wildly surprised that the Toyota Camry is our #2: it was the best selling passenger car from 1997-2016 in the United States. It's been at the top of the sales charts in multiple other countries as well, including Australia.
Now in its 8th generation, the Toyota Camry comes standard with a 2.5L engine that puts out 203 horsepower and gets 29 MPG city / 41 MPG highway. Available options bring horsepower up to 301: not bad. Not bad at all.
If you see yourself in a Camry, look no further than right here.
Chevrolet Silverado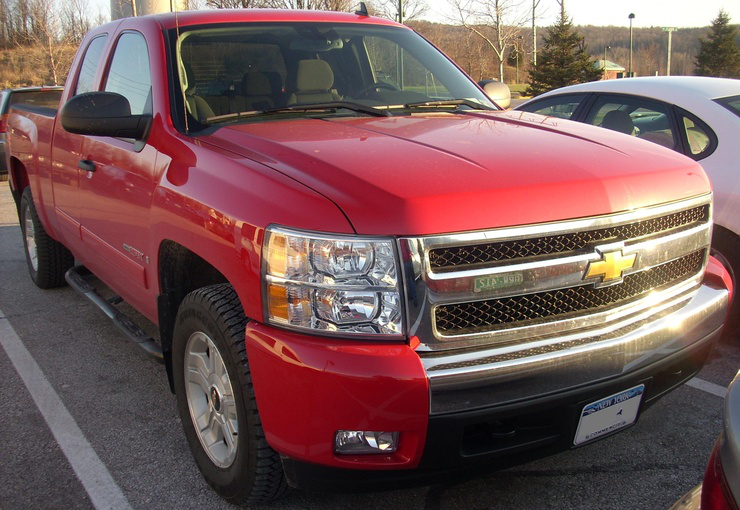 The number one seller on AutoBidMaster for all of 2019: The Chevrolet Silverado.
Initially introduced as a light duty pickup in 1999, the 1st generation was meant to replace the C/K pickups. Available options included a 195 horsepower 4.3L V6, a 255 horsepower 4.8L V8, and a 270 horsepower 5.3L V8.
Now, in it its 4th generation as of 2019, the base model comes with a 4.3L V6 that puts out 295 horsepower and 305 lb-ft of torque that can tow up to 7,600 lbs, although it's available in eight different trims. We're loaded with Silverado that you can find here.
End of the List, end of the Year
The year is gone, but our top ten cars aren't, so keep your eye out for awesome deals all through 2020! If you didn't find what you were looking for in our top ten cars, you can use our vehicle finder to find the perfect fit for you. And, if your New Year's Resolution is to be more responsible, or anything of the sort, make sure to get a ClearVIN VIN Check Report before you bid on and buy any vehicle with AutoBidMaster. Alternatively, many online services, including ClearVIN, offer car license plate lookup options, allowing you to quickly and easily access important information about a vehicle with just a few clicks.
Latest posts by AutoBidMaster Staff Writer
(see all)