Rolls-Royce has been synonymous with luxury cars since the turn of the 20th century. When engineer Henry Royce and the owner of one of the UK's first car dealerships, Charles Rolls, decided to go into business together in 1904, they named what would be a legacy: Rolls-Royce. Here's a brief history of the Rolls-Royce Ghost: where it started, and where it's going in 2021.
The first Rolls-Royce Ghost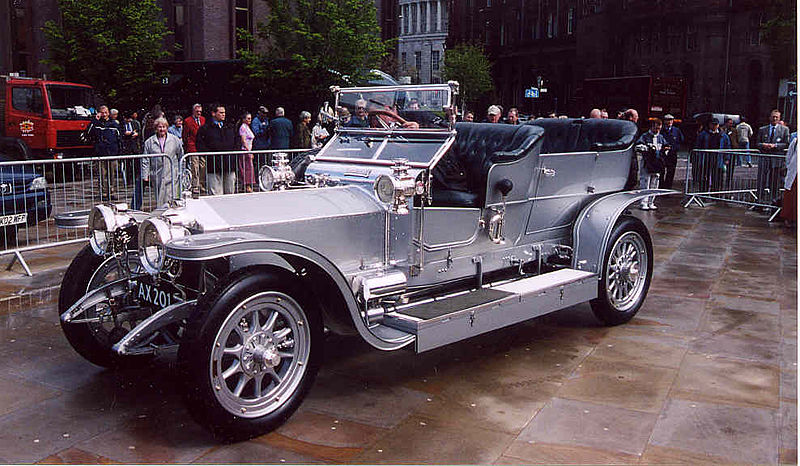 They first made waves with the Silver Ghost, which was quickly branded as the "Best Car in the World." In 1907, the original Rolls-Royce Ghost traveled 14,371 miles – 27 trips between from London to Glasgow – breaking the record for single continuous motor use while proving that it wasn't only comfortable, but also incredibly reliable.
A little bit later…
Now lets fast forward one hundred and two years to the 2009 Rolls-Royce 200EX.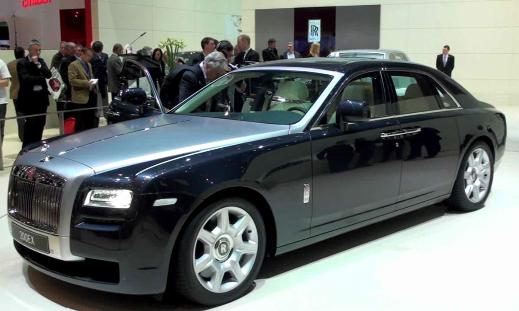 The Rolls-Royce EX line was a line of innovation. Fueled by the drive (see what we did there?) to develop new concept cars. The EX line specifically doesn't always see its models come to fruition, but they all bear the iconic red Rolls-Royce badge. The 200EX, which would become the Ghost, was powered by a new 6.6 liter V12 twin-turbo designed to put out low-end torque.
The concept was developed so thoroughly that when the Rolls-Royce Ghost was released in 2009 it remained largely unchanged from the 200EX. In fact, it didn't see any exterior changes for six years – a testament to the EX project's development and design.
Modern models
Rolls-Royce, as it stands today, is a subsidiary of BMW, and the Rolls-Royce Ghost shares its platform with the BMW 7 series. The original model had a top speed of 155 miles per hour and a 0-60 of 4.7 seconds, which is impressive for a full-size sedan even by today's standards.
Originally designed to be an 'entry-level' Rolls-Royce – yeah, kind of counterintuitive – it competed with Bentley's Flying Spur and the Mercedes S-class. In 2011, the extended wheelbase version of the Ghost was released for those who wanted more room. Everything else was virtually the same, but since the Ghost was intended to be a smaller version of the Phantom, Rolls-Royce extended it to offer a more spacious cabin.
2013 models came with a slight update that was mechanical in nature: the V-Specification model that increased its power, but otherwise, it remained the same. Then in 2014, the Ghost Series II was introduced. With numerous exterior changes and a redesigned interior, the result was a stunning, beautiful luxury sedan. Technological changes in the form of a Dynamic Driving Package were now available, as well as new exterior colors.
Upcoming 2021 Rolls-Royce Ghost
Now we're waiting for the release of the 2021 Ghost. No longer sharing a platform with the BMW 7-series, the 2021 Rolls-Royce Ghost shares a platform closer to the Phantom and the Cullinan. It still has a 6.7 Liter V-12, which now puts out 563 horsepower that can hit 60 miles an hour in 4.6 seconds. An eight-speed automatic transmission and all-wheel-drive are standard, along with a 50/50 weight distribution that provides a much better driving experience over previous generations.
The new interior is not only loaded with the finest quality materials but also with a Wi-Fi hotspot, a large infotainment touchscreen, and is expected to have both Apple CarPlay and Android Auto interfaces. Passengers can also adjust the radio and manage the navigation system from the rear-seats, which is a pinnacle of luxury we rarely see. An 18-speaker Bespoke stereo comes standard.
Find your Rolls-Royce for sale on AutoBidMaster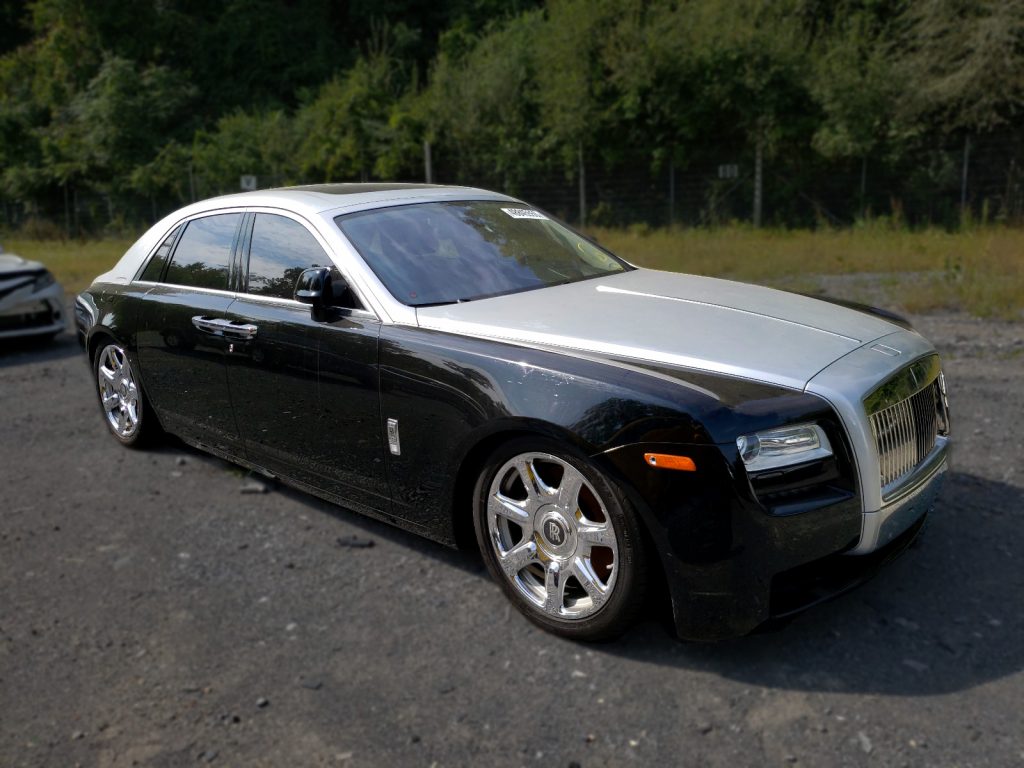 We see the odd Rolls-Royce Ghost here and there on AutoBidMaster. This 2014 Rolls-Royce Ghost, for example, is up for auction on 10/15/2020. It has a Florida Certificate of Destruction, which means that it cannot be registered in the United States. International customers, we're looking at you!
We have other luxury Rolls-Royce vehicles available, and our inventory is updated daily so keep your eyes peeled. You might find the perfect Rolls-Royce Ghost for sale on AutoBidMaster.
The first step to finding your dream car is to register with us: start by providing some basic information or use your Facebook or Google account, upload a copy of your government-issued photo ID or passport, and place a 100% refundable security deposit to start bidding on Rolls-Royces for sale.
If you need any help with any part of the registration or bidding process, we're here to lend a hand. Give us a call at +1 (503) 298-4300 between 6:00 AM and 4:00 PM Pacific Standard Time, Monday through Friday, contact us on Viber or Whatsapp at +1 (503) 473-9895, or send us an email at support@AutoBidMaster.com.
Happy bidding!

Latest posts by AutoBidMaster Staff Writer
(see all)