One of the most exciting aspects of motorcycle ownership is making it truly your own. Bobber motorcycles are the epitome of customization: bikes stripped down to absolute utilitarian purposes, shedding any unnecessary weight. While early motorcycle enthusiasts had to make their own projects from existing bikes, you, modern reader, are lucky. With the new Triumph Bonneville Bobber, you can have your very own classic bobber right off the line. Register with us today to start bidding, or keep reading for a bit 'o history.
History
First Bonneville
The Bonneville bobber
Find your bike
History of the bobber
Originating with the Harley-Davidson J-model v-twin, the 1920s saw a shift in motorcycle culture towards lower, shorter, and more aggressive motorcycles. By cutting down the stock mufflers and shortening the rear fender, a significant amount of weight could be removed from an otherwise hefty motorcycle.
Bobbers really rose up in popularity in the 1940s, when WWII soldiers were returning home. Many light and aerodynamic motorcycles were used on battlefields in Europe, and returning GIs wanted to bring their newfound enthusiasm and mechanical aptitude for motorcycles back home. Early bobbers were stripped down to the bare essentials and often made from a mash-up of parts. Anything that was heavy and unnecessary was removed: large pieces of chrome trim, heavy braking systems, passenger seats, and so forth. Fenders, lights, mirrors? Gone.
The point of the bobber was function over fashion, rather than being a showpiece the idea was to keep bikes lightweight and requiring little to no maintenance to stay on the road. Harleys and Indians were often used as the basis for these custom projects, as well as imported Triumphs. They were already low to the ground and relatively lightweight, specifically, Speed Twins and Tigers. These became the basis for Triumph bobbers that we still see today.
The 1950's saw the introduction of The Wild One, with Marlon Brando riding a Triumph Thunderbird, with his rival riding a Harley-Davidson Panhead, which had been modified to bobber-spec of the time. This came at a time when a market was developing for customized motorcycle accessories which made customization even more prevalent – and Triumph models continued to be preferred bikes for custom builds.
The Introduction of the Triumph Bonneville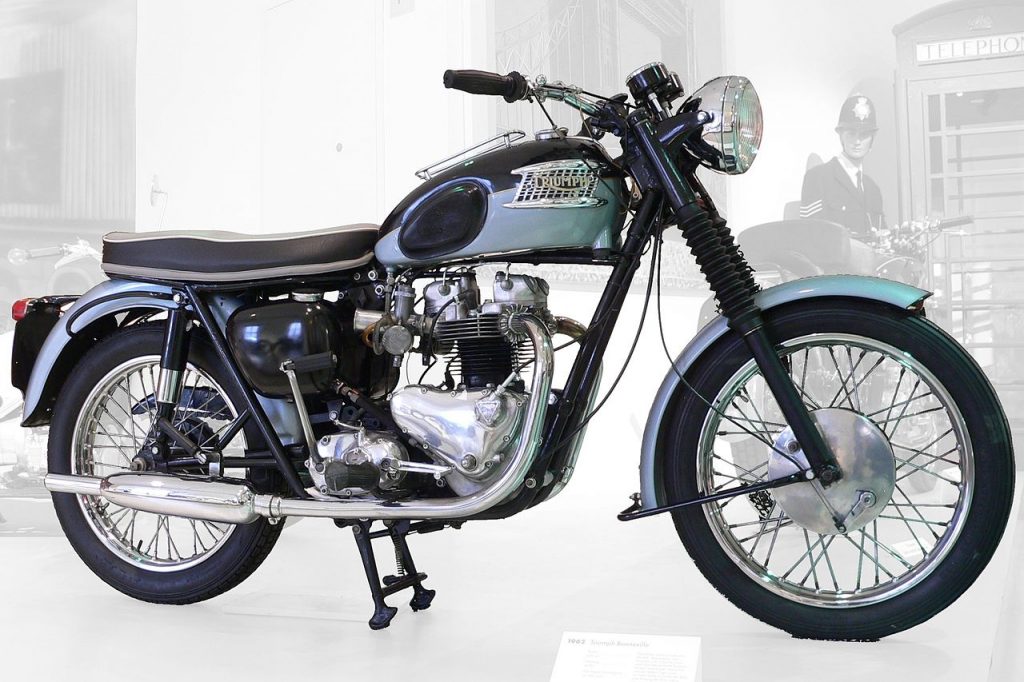 Based on the Triumph Tiger T110, the new Bonneville (1959 new, at least) was a 650cc parallel-twin that could hit 115 mph right off the line. Popular modifications involved mixing and matching, like the notorious Triton, for example: a Norton Featherbed frame with a T100 engine.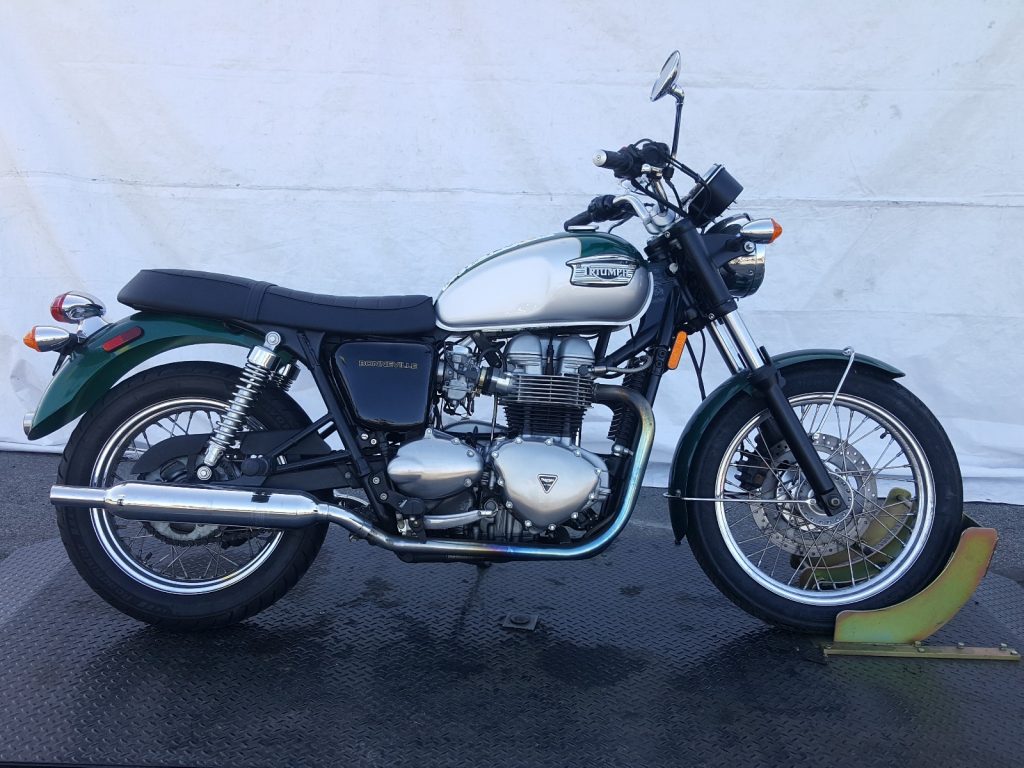 A 790cc Bonneville was rereleased in 2001, with larger engines being introduced through today. Electronic fuel injection (EFI) was introduced in 2008, but Triumph masked throttle bodies as dummy carburetors to preserve the classic styling that draws modern-day riders to Triumph in the first place. The Bonneville has been a hit among motorcycle enthusiasts ranging from classic, to cafe, to everything in between.
The Triumph Bonneville Bobber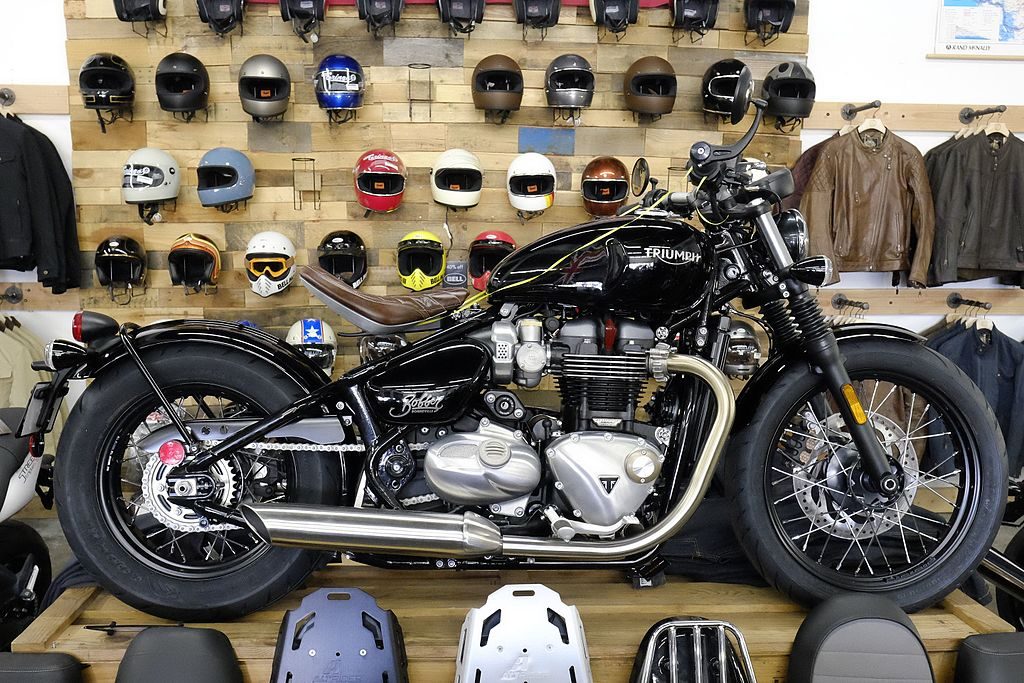 In 2017, Triumph introduced the Bonneville Bobber to their factory line-up. With the same 1200cc engine of the normal Bonneville slightly down-tuned to provide higher torque on the low end, the Bonneville Bobber is the epitome of classic styling in our time. With 77 horsepower and 78.2 pound-feet of torque, it brings power along with style.
There's been a pretty mixed response from the riding community and those who don't. Many purists felt a bit jilted – the original point of a bobber was to have something that was unique and created by one's own hand. On the other side of the coin, a different, niche-style motorcycle became available off the line, allowing those without the mechanical aptitude to have a bike that they truly felt connected with.
Find your dream bike with AutoBidMaster
We see a fair amount of Triumph Bonnevilles pass through our online motorcycle auction, but we've got bikes for every kind of rider. Whether you're looking for your next project or something that's ready to ride, you can use our vehicle finder to start your search. If you haven't registered with us yet, hit the register button below to get access to everything we've got.
If you have any questions or concerns, give us a call at +1 (503) 298-4300, contact us via Viber/WhatsApp at +1 (503) 473-9895, or email [email protected] and we'll be happy to help.

Happy bidding!

Latest posts by AutoBidMaster Staff Writer
(see all)