With more and more automakers joining the EV race (see our last post about the HD LiveWire), finding the right electric vehicle now comes with what kind you want. Way back when, the Prius was the only widespread and available hybrid – so if you were going green, you were getting one of those and everybody knew it. Now with so many options on the market, picking the electric car, truck, SUV, crossover, or motorcycle you're interested in means shopping around.
So, we're narrowing down that choice for you. Here are some of the top electric vehicles in a few popular categories that you can find right on AutoBidMaster.com.

Sedan: The Tesla Model 3
Crossover: The Hyundai Kona Electric
SUV: The Audi E-Tron
Truck: The Ford F150 (we're waiting on this one)
Electric Sedan: Tesla Model 3
The Tesla Model 3 has been a gateway into affordable EV ownership ('affordable' and 'Tesla' in the same sentence, who knew?) with a starting MSRP of $35,000 for the 2020 model. With 258 horsepower and a 220-mile range (with longer rage options available), the Model 3 is stylish, clean, and would be a pretty dang good sedan even if it wasn't electric. ClearVin offers you the ability to get the exact vehicle specs by VIN and estimated values from the window sticker by VIN.
This 2020 Telsa Model 3 in particular is being sold directly through Farmer's Insurance with rear-end damage, but it's run & drive verified by the yard with only 2,468 miles on it. No sale date yet, but you can check it out right here. We've got plenty of other Teslas too.
Electric Crossover: Hyundai Kona Electric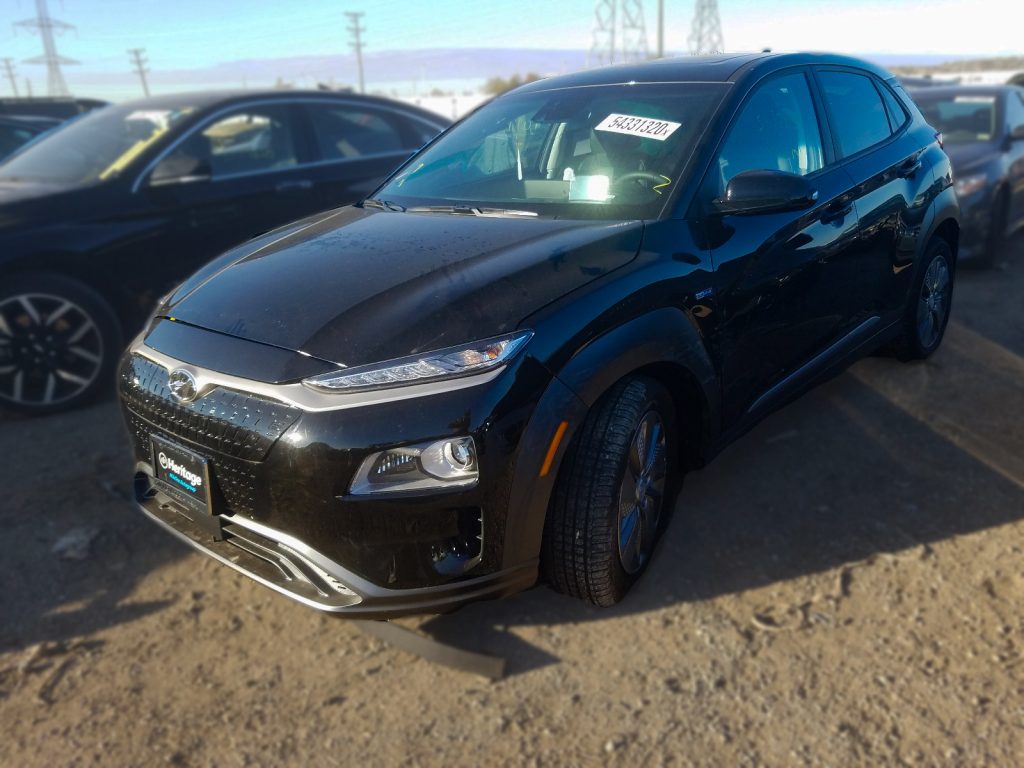 Look – it's got a 258 mile range, 201 horsepower, and 291 lb-ft of torque. All that with a pricetag of $37,190 – it's comparable to the Tesla Model 3 you heard so much about ten seconds ago. The Ultimate trim, pictured, comes with a 10.3 inch touchscreen fitted for both Android Auto and Apple CarPlay, an Infiniti 8-speaker sound system, and a head-up display.
We don't see a lot of fully electric Konas like the one above up for grabs, but keep your eyes peeled – they'll be making their way to auction soon. This one has some hefty damage and no sale date yet, but it's only got 722 miles on the odo. It may be worth it for this all electric car.
Electric SUV: Audi E-Tron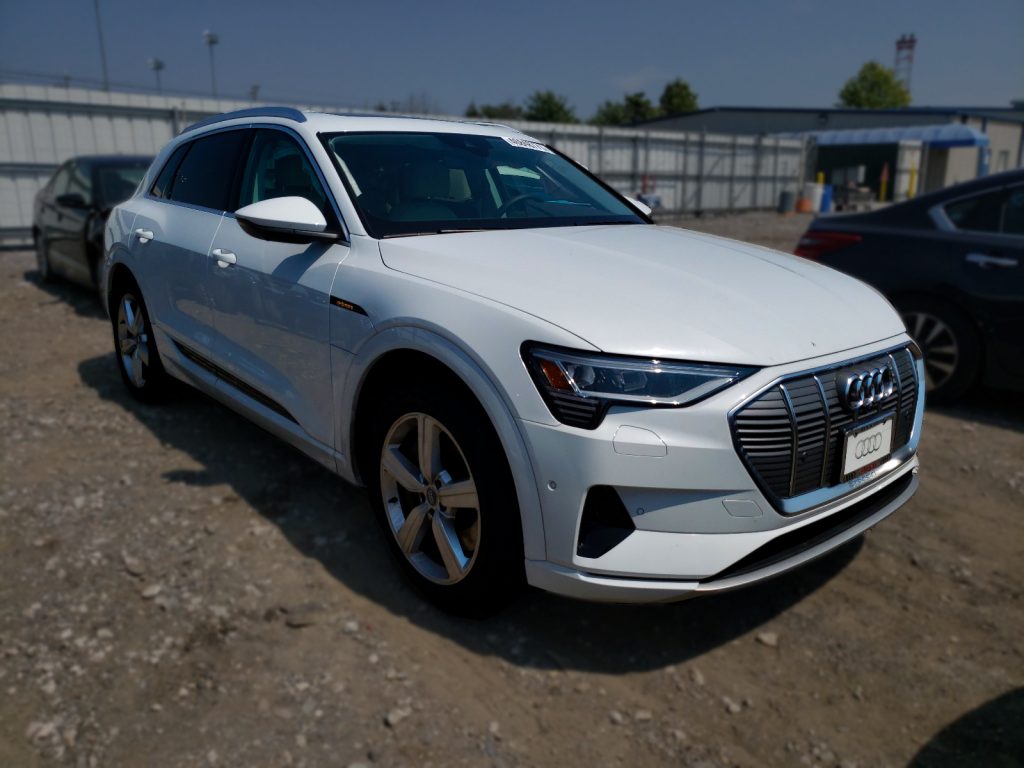 The Audi E-Tron doesn't just top the list of electric SUVs, but luxury vehicles as well. It has everything you'd expect from Audi: quick acceleration, responsive handling, quality interiors, and way more. The only real drawback is its slightly limited range of 218 miles on a full charge, but even then, that's not that terrible with how many charging stations are popping up all over the country. It does have some pretty serious Audi-like specs going for it, too: 355 horsepower, 414 lb-ft of torque, and all-wheel-drive. You hit the gas (er, electricity) pedal, and it's gonna go.

This 2019 Audi E-Tron, in particular, has 4,228 miles on it and it's sitting in Baltimore, MD, awaiting an auction date.
Electric Truck: Ford F150 Electric
There's no photo because this electric truck isn't available at auction yet, nor is it available at all, period. That being said, with the electric truck market just starting to gain steam, the Ford F150 electric iteration is highly anticipated. Ford itself has claimed that this is gonna be their most capable truck yet, and if we know anything about electric vehicles, we can expect some pretty serious torque for hauling purposes. We don't know anything about the range, price, or capability just yet, but we're pretty sure it's gonna be awesome.

In the meantime, here are all the gas-powered Ford F150s we've got.
Register to get started
If you still think you want an electric car, or specifically one of the ones we've mentioned, you can start today by registering with us. You can see all of our other EVs right here if none of those – sparked – your interest (heh). Either way, if you need any help with registration, give us a shout.

Latest posts by AutoBidMaster Staff Writer
(see all)