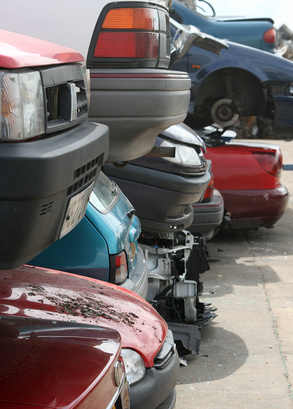 A car's health and lifespan greatly depends on proper and routine maintenance. Most car maintenance is affordable, simple, and quick. For example, one should change the oil in one's car every 5,000 miles. Periodically, the car's filters, such as air and fuel filters, will need to be replaced. On a regular basis, one should check the tire pressure and fuel levels in the vehicle. If diligent, one can maintain a vehicle for years. However, despite these preventative measures, every car eventually ages, and parts begin to fail. Certain auto components are more expensive to replace than others, and one might consider buying used car parts, especially for more costly repairs.
Like most vehicles, cars are notoriously expensive to repair, especially those not under warranty. However, some newer cars or those with an extended warranty can also be costly to repair. Most warranties have restrictions, and might not cover cosmetic fixes, like spills on upholstery, or certain electrical or mechanical replacements, like sunroofs and even engines. Because of the high costs associated with new parts, people often opt for used car parts when repairs are necessary.
Commonly employed used car parts vary in cost and function. For instance, an individual might buy used chrome wheels to add more aesthetics to the vehicle. Other used car parts include steering columns, breaks, transmissions, body panels, and fuel pumps. For a mechanic, buying these parts new is expensive and sometimes unrealistic. A body shop might opt for used car parts instead. However, finding and buying individual parts requires effort, especially if one does not live near a salvage yard. A mechanic must physically visit the salvage yard, searching for the part, like the fuel pump. In some instances, it might be more beneficial for a dealership to purchase salvage title car to attain numerous parts.
Online auto auctions are growing more popular. These auctions, such as those facilitated by autobidmaster.com, are convenient. For one, they eliminate the need for onsite inspection. In addition, buying a salvage vehicle as opposed to individual parts is, in turn, actually more beneficial. A mechanic will have a near constant supply of varying parts in his or her shop, ensuring customer satisfaction and reducing repair time.
In short, AutoBidMaster is a convenient way to attain used car parts. However, the company does not sell parts individually. Instead, company brokers entire salvage vehicles, including cars, from Copart Auto Auctions. While purchasing an entire car might seem daunting, it has many advantages. When bought at auto auctions facilitated by Autobidmaster, a salvage car can not only be purchased at an affordable rate, but it can be shipped to one's desired location inexpensively as well.
Often, salvage cars boast parts in like-new condition. Because online auto auctions eliminate physical visits to salvage yards, one saves time, money, and effort. Furthermore, entire salvage vehicles are advantageous for mechanics that work on older car makes and models, attaining parts that might no longer be manufactured. Regardless, purchasing salvage cars for their parts is beneficial to one's business.
Here at Autobidmaster, attaining a salvage vehicle is simple. Simply click the blog header now to learn more!
Latest posts by AutoBidMaster Staff Writer
(see all)