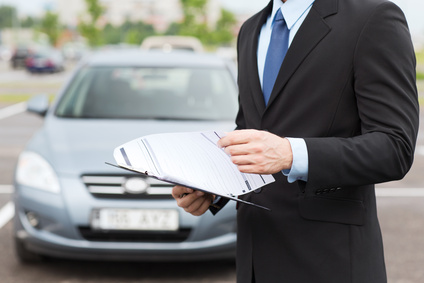 Salvage vehicles have earned popularity and respect by their own merit. They are gaining popularity, making it possible for people to afford vehicles of their dreams for a reasonable cost. To date, the trend continues and may bidders flock to salvage yards or online auctions to find their dream car. Some people, like mechanics, purchase salvage vehicles for their business. There are many auction firms that offer unique options and specific rules. Given the fact that purchasing salvage vehicles is still a hefty investment, buyer should be cautious. Selling salvaged cars "As is" is a rule that many auction firms and yards apply.
"As is" is a legal term that is used for selling not only vehicles, but also other goods that are auctioned. It is a rule that usually negates any warranties that might exist on the said vehicle. This means that the seller is auctioning the vehicle in its present condition. If the vehicle is severely damaged, it means the auction firm is selling that vehicle without making any repairs.
Another critical point to note is that the buyer is also purchasing the salvage vehicle in its current condition. With these purchases, you have accepted the vehicle, including any defaults or damages. It simply means you are comfortable with the present condition of the car.
These delicate purchases often require a savvy and knowledgeable buyer. Buyer and bidders should make a realistic and objective decision before placing any binding bids. There is simply no room for mistakes. You should take your time and examine the vehicle before making any purchase. The best decision is to involve an expert mechanic and carefully examine and inspect the vehicle.
Nevertheless, these purchases do not mean that the buyer has to accept everything. If the salvage vehicle does not conform to the auctioneer's description, you have the right to question the condition and sale of the salvaged vehicle.
If you purchase a salvage vehicle on an "As is" basis, there are many pressing challenges. For example, you may buy the car and later find that it stalls and the engine fails to function properly. In this case, you are not entitled to any refund. For this reason, there is always risk involved with these types of purchases. Unless you are able to prove that there was fraud involved in the auction, you might be stuck with a malfunctioning or irreparable vehicle.
As you purchase your salvage vehicle, it is also advisable to purchase quality accessories to enhance the appearance and the performance of your car. Through Autobidmaster.com, you can find many parts, like hubcaps and wheel covers. Even though the site does not sell these parts individually, you can purchase a whole salvage vehicle and use it for its parts.
Keep in mind that when you are purchasing salvage vehicles, the cars might require repairs and refurbishments to ensure that they run like new. Take advantage of salvage vehicle brokers and purchase cheap wheel covers for your car. You can get good hubcaps that are easy to install. They will not only enhance the appearance of the car, but also the value. If you want to ship salvage vehicles directly to your garage, Autobidmaster also arranges affordable shipping. Your garage will have a steady supply of sought after parts.
Follow the blog banner and find the perfect salvage vehicle that meets all your needs!
Latest posts by AutoBidMaster Staff Writer
(see all)