We pride ourselves in our collection of badass American classics. From 50's Chevy Bel Airs to 70's Cadillac Eldorados, we maintain a solid rotation of traditional rides for the most fanatical car junkies.
Chevrolet Bel Airs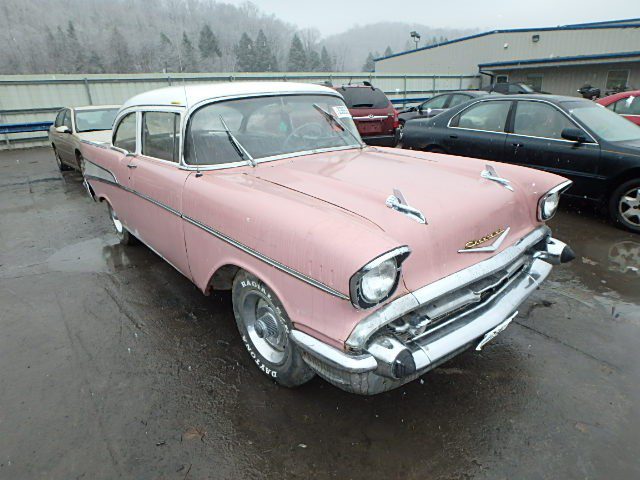 The Chevrolet Bel Air is a favorite among car-enthusiast circles and a staple of the American classic-car repertoire. Originally crafted with "knee action" front suspension and a convertible "VK" structure, the Bel Air skyrocketed as one of Chevy's strongest models by the mid-1950s. De Luxe editions showcased stainless steel moldings on the front fenders, rear fender shields and doors. First generation Bel Airs were originally equipped with a valve-in-head, 92 horsepower, six cylinder engine.
A classic 1956 (second generation) Bel Air could reach top speeds of up to 93 mph with a 140 horsepower petroleum engine.
Cadillac Eldorados: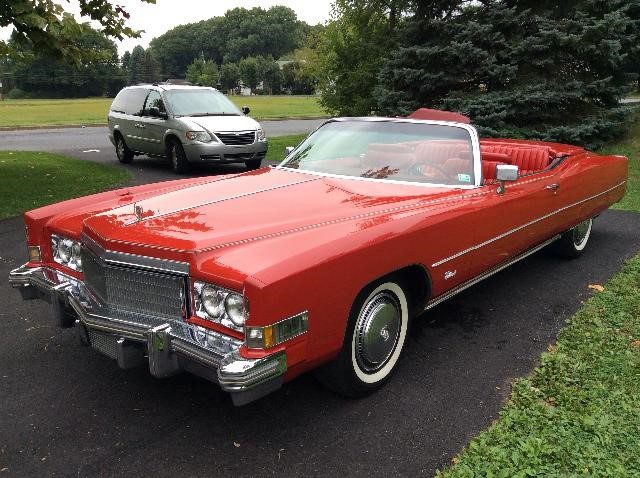 The quintessential Cadillac model, The New York Times described the Eldorado as "The Cadillac of Cadillacs, the most over-the-top Caddy of them all." The Eldorado, conceived specifically as Cadillac's plush luxury show model, was a staple of the American road from its inception in 1953 to its final production in 2002. With the Eldorado on its already impressive resume, Cadillac cemented itself as one of the world's premier luxury car brands.
The 1970s was a significant decade for this model with the final year of the full-sized Eldorado debuting in 1978. A 1978 Eldorado featured a 425 cubic-inch V-8 engine with 180 horsepower at 4000 rpm and a 8:2:1 compression ratio.
Chevrolet Camaro: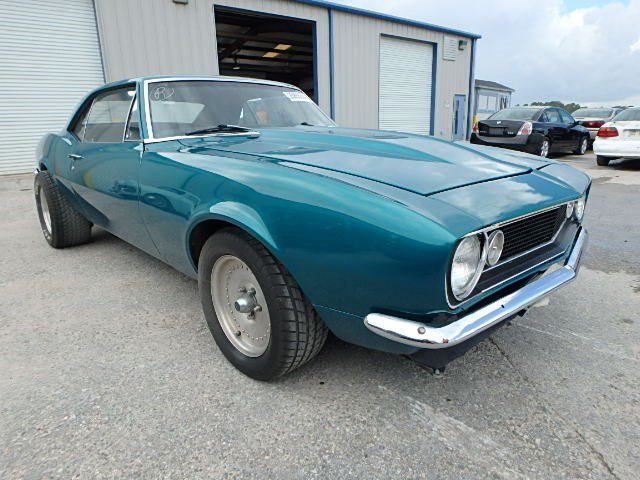 The Chevrolet Camaro stands as one of the most successful sports car franchises of all time. The 1969 model, perhaps the most popular first-generation design, inspired the 2009 reinstatement and redesign of the Camaro model after the ceasing of its production in 2002. Well known for its aggressive design and sculptured feature lines, the calling for its resurrection by popular demand speaks to the power of the model's brand and its power as an American icon. The Camaro is truly the muscle car of muscle cars.
A 1969 Camaro would have potentially come equipped with an all-aluminum engine with a 427ci V8 engine and up to a whopping 425 horsepower. More standard was the Z/28 engine with dual exhausts, quick-ratio steering and 15-by-7 inch rally wheels.
Latest posts by AutoBidMaster Staff Writer
(see all)