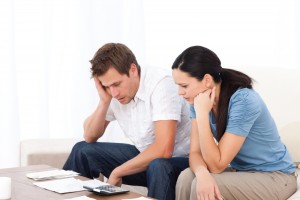 There are a lot of different types of insurance out there and it can be confusing to navigate through them all. We hope that this guide will give you a deeper understanding of insurance and help you make an educated decision when it comes to your insurance. Different states in the United States have different laws regarding the minimum amount of insurance you're required to have. Often times some combination Collision Insurance and Comprehensive are required, with Liability Insurance sometimes included. Read up on your local laws to see what insurance you're required to have.
Auto Repair Insurance
Auto Repair Insurance is unique in that there's no event that causes you to use this insurance. This insurance covers natural wear and tear on your car. Some parts on your car will break down just from use, replacing them can be expensive. This insurance comes in to cover the cost of those repairs.
Collision Insurance
Collision Insurance is fairly self-explanatory, it covers collisions with your vehicle. This type of insurance is subject to a deductible, meaning you will have to pay a certain amount of money before the insurance company will start providing you with services.
Comprehensive Insurance
Comprehensive insurance covers most of the stuff that Collision Insurance doesn't cover. Theft, fire, nature, and "Acts of God" (events which are out of human control, tornadoes, hurricanes, etc) are good examples of events covered by Comprehensive Insurance. This type of insurance is subject to a deductible.
Damage Waiver
Damage Waiver or Collision Damage Waiver is a type of insurance often used by rental car companies. It is a combination of Collision Insurance, Comprehensive Insurance, and Liability Insurance. This type of insurance is subject to a deductible.
"Full" Coverage
"Full" Coverage is a lay person term to describe a combination of Collision Insurance, Comprehensive Insurance, and often times Liability Insurance. Often times there will be uncovered events when you have "Full" Insurance depending on the levels of Collision and Comprehensive Insurance you have.
GAP Insurance
In the event of an accident and your car being totaled, GAP Insurance covers the difference between any financing owed on a car and the value of the car, amount covered by an insurance policy, and sometimes the deductible.
Example: If you buy a car on a loan for $25,000 and drive it off the lot, the value of the car immediately goes down (let's say to $17,000) but you still owe $25,000. If you total that car your basic insurance will cover up to $17,000 to be paid towards your loan, now you still owe $8,000 and have no car. GAP Insurance will cover that difference and you won't owe $8,000 and possibly won't even have to pay your deductible.
Liability Insurance
Liability Insurance covers bodily injury or property injury that the insured driver is responsible for. If you have liability insurance, get in an accident, and are found to be the responsible party, your insurance company will cover an amount of that cost. This insurance does not cover damage to you or your vehicle, only other parties when you're determined to be responsible for the claim.
Personal Injury Protection
Personal Injury Protection covers medical expenses when you get in an accident. It is a type of "no-fault" insurance because you'll be covered by it no matter who is at fault and your premiums should not increase. The way you are paid and what is covered as a reasonable treatment varies heavily from state to state, you'll want to look these up as you search for a policy.
Latest posts by AutoBidMaster Staff Writer
(see all)