Hey, the pandemic has shown how meaningful getting away to recharge your batteries is for everyone. Many people shifted from the comfort of their homes to driving a car to reach far-flung destinations. Hopefully, modern vehicles don't sacrifice creature comforts and let you travel with all amenities. Vans don't lag behind them, either. That can be a reason for the escalating popularity of #vanlife. In this blog, we're speculating what living on the go is and helping you locate the best campervans to live in. A disclaimer: we've got both campers and vans ready to be converted into them.
What Is #Vanlife?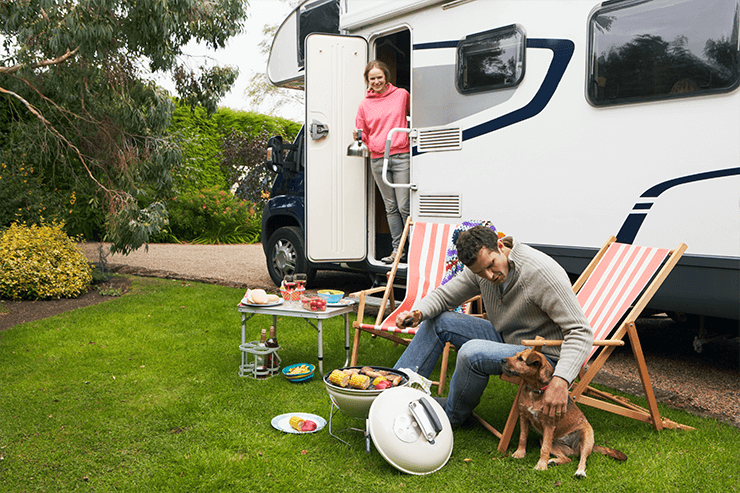 While we've already touched upon overlanding in our older blogs, van life hasn't been discussed yet. First off, you should understand that there are more brave people living out of vans than you thought. They literally are many. It's more a lifestyle. These nomads create toilets inside their cars, build kitchenettes, and more. Are you ready to join in?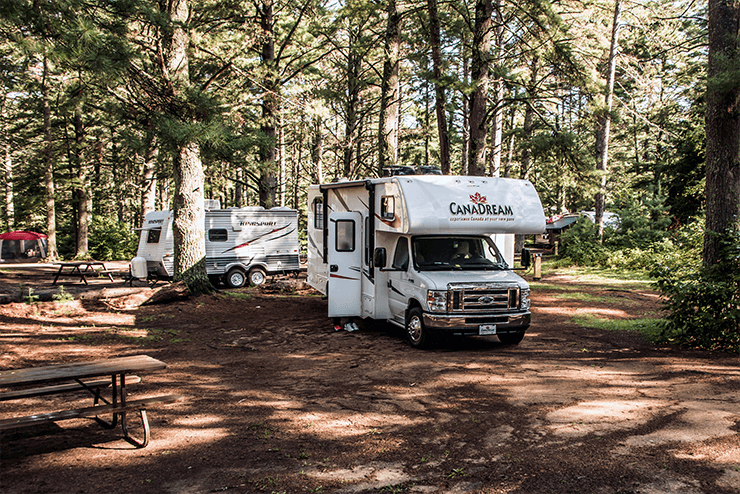 Whether you want to try out a weekend getaway or plan a full-time living in a camper/RV/van, the market has your back. Unfortunately, not all options are affordable, and buying a new one can be cost-prohibitive. Never forget that vans are less expensive and offer more ways of converting them into RVs. What is more, they remain maneuverable. Nevertheless, there are plenty of ways to get around. AutoBidMaster is one of them. Here, you'll find affordable vans to live in.
2019 Jayco Greyhawk based on the Ford E-450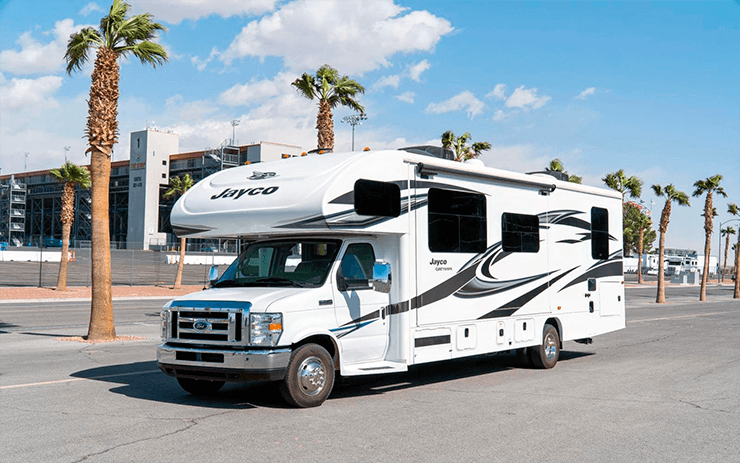 Right off the bat, we've got one of the best campervans to live in. That's a well-known Ford E-Series (you know it as Econoline). We won't deceive you, as it's a full-blown RV. Ford ceased to make its living legend in 2014 when the model was replaced by the Transit. However, the cutaway chassis of this model is still alive and kicking and is one of the correct choices for RVing. Yeah, that's large, and it might not be the most economical camper you'd get (6.8L under the hood, though), but just look at its amenities. The AutoBidMaster team likes how plush it is with big beds and even a sink.
Do you wanna start your #vanlife with it? Place your bid on lot 37758762. The competition is intense, so read on how to win an auction or buy it for $89,000 to skip bidding.
2020 Coachmen Cross Trek based on the Ford Transit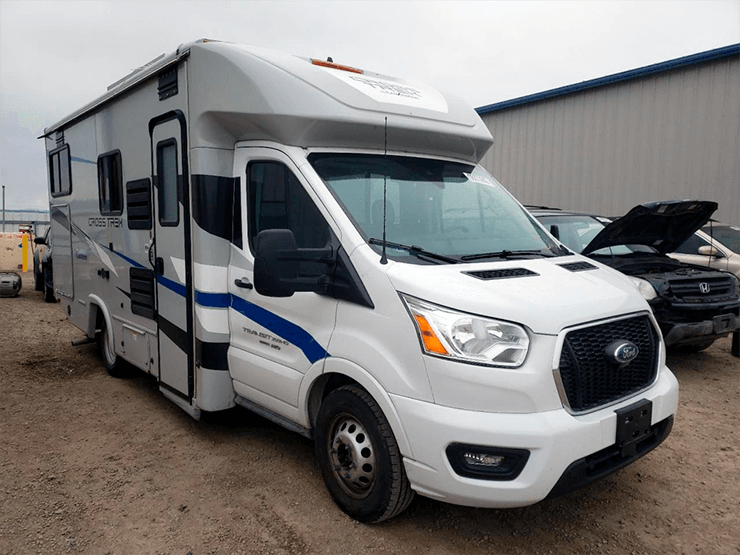 Unsurprisingly, we've got the Transit here. The Ford Transit is a successor to the abovementioned Econoline/E-Series, and it's a formidable solution for those looking to kick off #vanlife soon. Its main strengths aren't limited to affordability (compared to the vehicles bearing a three-pointed star logo), easy maintenance, and many variants of lengths/height combinations. No kidding, it will help you reach your getaway destination.
This is the Class C motorhome, and we consider it among the best campervans to live in. With only 11,710 miles on the odometer, this one offers a shower, a smart TV set, and the largest battery capacity in the class. Although, it will require some minor repairs. Make sure to add lot 36073942 to your watchlist so as not to miss an opportunity once the auction date is assigned.
2020 Winnebago Vita based on the Mercedes-Benz Sprinter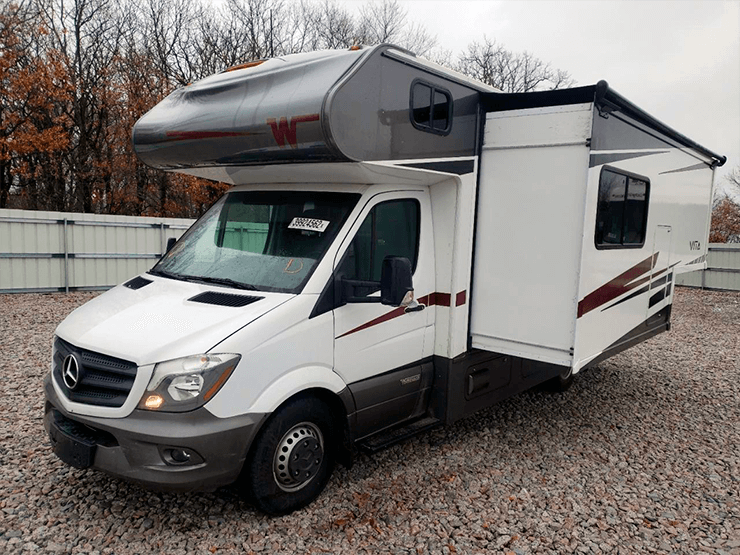 Most van lifers know that there are hardly any better options than the motorhome on the Mercedes-Benz Sprinter's chassis. But that is for much more money than the Transit and even some Econolines. Still, they are reliable, they can be equipped with all-wheel drive if that's your thing, and they come with a plethora of customization kits. All in all, it's still one of the best vans for van life you can find.
This brown one features a torquey diesel engine pumping out 180 horsepower and the interior in matching shades. Lot 39924562 will head to auction soon, but the sale date hasn't been assigned yet.
Last Word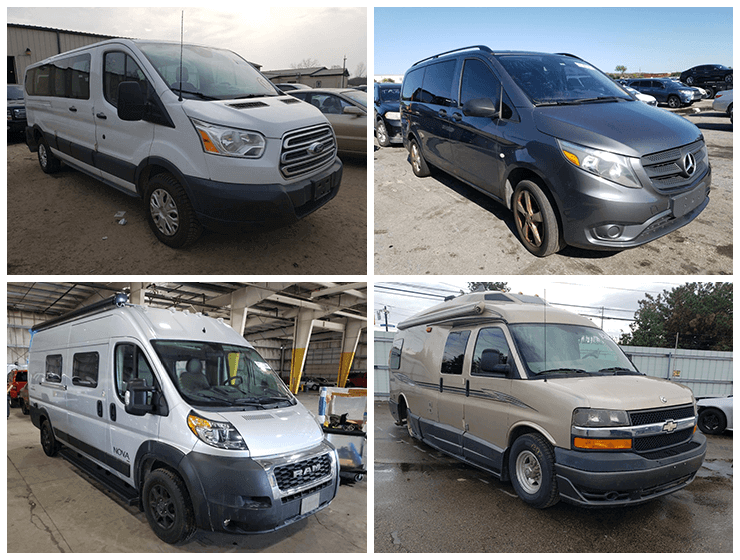 AutoBidMaster can help you choose the best campervans to live in. As well as select from the hundreds of thousands of decent cars at a discount. You can find A-B-S-O-L-U-T-E-L-Y anything you may want, from RVs to sportscars. Register with us to access all the perks of buying a car through our auction. To finalize your registration, upload a copy of your government-issued ID, and proceed with a refundable security deposit to set your buyer power. Then, you'll have to upgrade your membership to bid without limits. Feel free to ask any questions regarding the auction and our services at +1 (503) 298-4300 (4:00 AM – 4:00 PM Pacific Standard Time, weekdays). Happy bidding!
Latest posts by AutoBidMaster Staff Writer
(see all)