AutoBidMaster follows the industry trends, and we make sure your buying experience is always successful. We have been providing direct access to live car auctions since 2009, so we know the business pretty well. Since then, there has been one requirement for all customers. Each client has to place a refundable security deposit. Although, many customers are puzzled when they see this particular rule, don't worry. Understanding the main principles of a car auction will help you bid on salvage cars without hesitation. That's why we're ready to tell you what the security deposit is and why it's essential.
What Is Security Deposit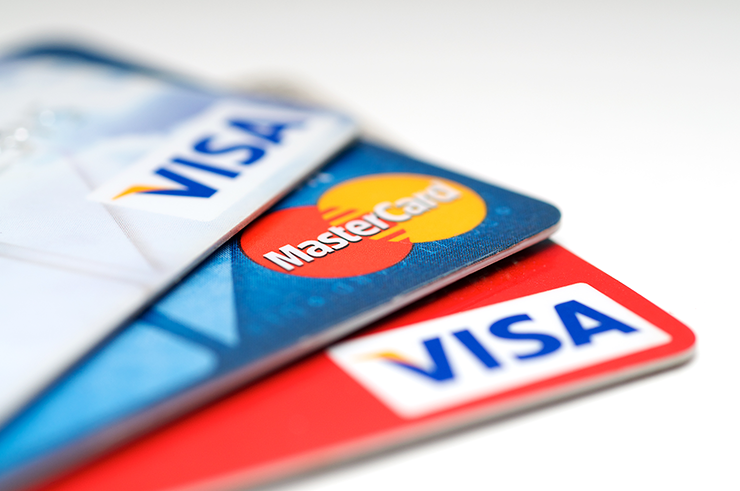 The security deposit on car bidding sites like AutoBidMaster is a hold from your card that guarantees that you'll complete your purchase. Basically, it's not a charge. According to our current terms and conditions, the security deposit is 10% of your intended maximum bid. The minimum is set at $600 at the time of writing.
Why Does AutoBidMaster Require Placing The Security Deposit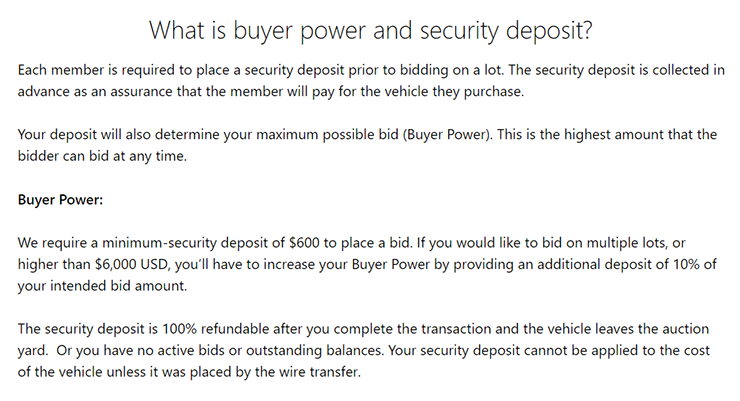 First of all, placing the refundable security deposit is a must before you can start bidding. We require the security deposit to eliminate the risks related to the cancellation of the sale. If a customer fails/refuses/doesn't want to complete their purchase, the security deposit can be forfeited. It also determines your maximum possible bid. Members with guest membership can bid on salvage cars worth no more than $2,500, while those with a basic subscription can buy vehicles valued up to $6,000. Advanced and Premium members on AutoBidMaster auction can bid on any car they like without restrictions. Address this article for more information on buyer power.
FAQ on The Security Deposit on AutoBidMaster Auction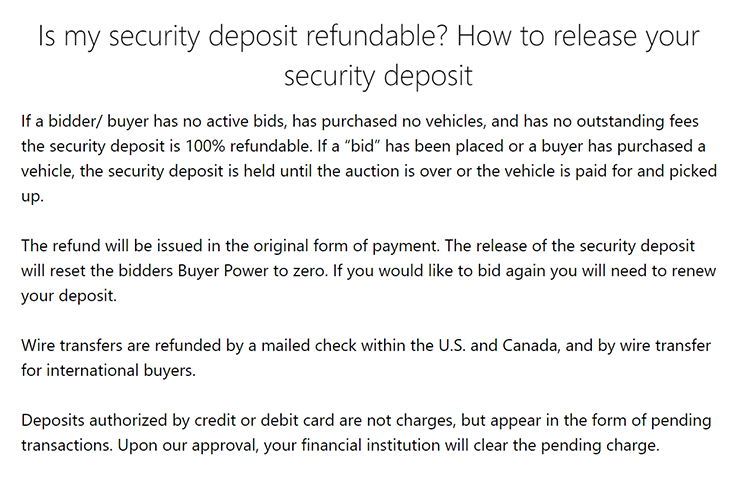 Question: Is my security deposit refundable?
Answer: Yes, indeed. Typically, AutoBidMaster refunds the security deposit right after the vehicle is released from a yard. Deposits made from bank cards automatically expire after 30 days, provided that you haven't bought a vehicle yet. Then you'll have to renew it to be ready for bidding. However, you can request a refund at any time if you don't have any debt, incomplete transactions, or outstanding balances with AutoBidMaster.
Question: How do I increase my security deposit?
Answer: You can do it straight from the main page in your personal account either by clicking on the "Buyer Power" or on the "Deposits" tab. Or you can do it through the bidding field by entering the maximum amount you wish to pay for a car. Then you will be redirected to the page offering to increase the deposit according to your maximum bid.

Question: What payment methods does an AutoBidMaster auction accept?
Answer: There are multiple ways to complete the transaction.
We accept:
credit cards,
Google pay,
standard bank wire transfer.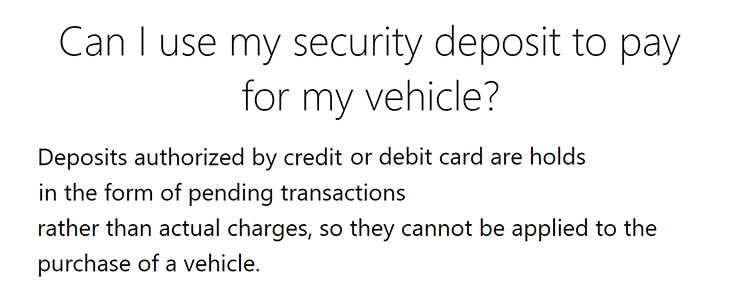 Question: Is it included in the final price of a vehicle?
Answer: No, it is not. You can't pay for a car with your security deposit.
Question: What if I refuse to complete my purchase?
Answer: As we've stated above, in this case, you will forfeit your deposit.
Last Word
The AutoBidMaster team hopes that everything regarding the security deposit is much more clear now. Thanks to the deposit and the suitable membership, you can access more than 300,000 cars anywhere, anytime, at your discretion. Nothing should stop you from the great delight of taking part in live car auctions. We get that you're ready to start, so don't miss out. Create an account with us, upload a copy of your government-issued ID, and be sure to place the security deposit. Once you're done with this, grab the membership level that will suit you. Enjoy the discounts for Columbus Day and start discovering our inventory: enter the promo code COLUMB21 at the checkout page until 10/22 to get 30% off membership! Reach out to us at +1 (503) 298-4300 (6:00 AM – 4:00 PM Pacific Standard Time, Monday to Friday), and we'll be happy to answer your questions.
Latest posts by AutoBidMaster Staff Writer
(see all)