Howdy, guys and gals passionate about cars! Here at AutoBidMaster, we totally share your passion and just wanna make sure we can help your dreams come true. To get the ball rollin', we'd like to ask you something first. Have you ever admitted your love for exotic cars? We are sure that you have. Bein' indifferent to these technological marvels seems impossible to us. That said, we're here to let you know 'bout the best used exotic cars that you can find on AutoBidMaster. A disclaimer: exotic doesn't always match with the word expensive.
1970 Lotus Europa S2 (Type 54)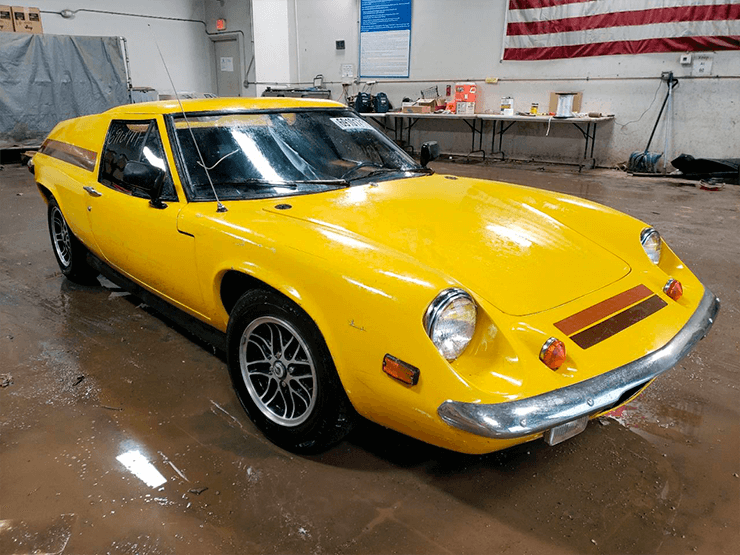 Right off the bat, we've got this stunnin' UNRESTORED Lotus Europa S2. What's unique 'bout this retro sports car? First off, its layout. It's a mid-engined lightweight machine full of beans. The curb weight is 1,565 lbs.
Even though the motor is relatively weak and pushes out only 80 horsepower, the Lotus boasts its nimbleness. To excite you, we'd say that the Europa is so tiny, and its height is 42,5 inches.
Hurry up, since the lot no. 69101711 heads to auction today, and the buy-it-now price is $19,500!
1989 Rolls-Royce Silver Spur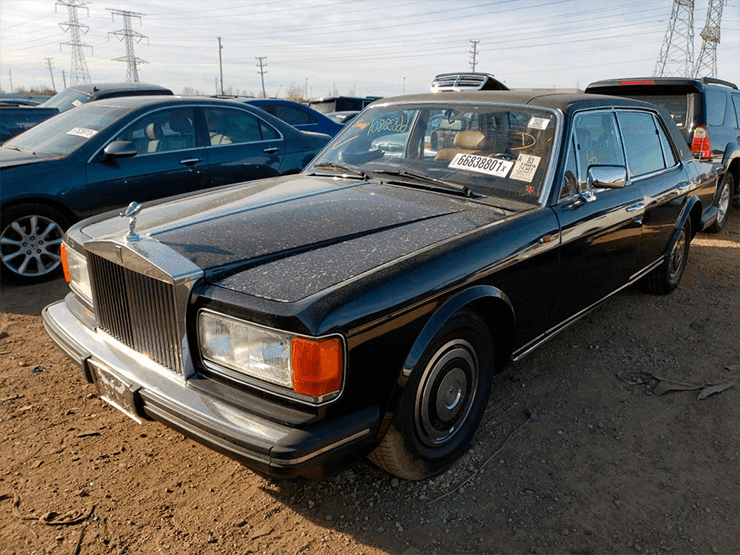 Did you expect to see Rolls-Royce on our list of the best used exotic cars? Neither did we. This name suggests to us its exclusivity. The Rolls-Royce Silver Spur was characterized by excellent smoothness and softness. The seats in the Silver Spur could have been made of the finest calfskin, while the dashboard was trimmed with natural wood. Just look at its out-of-this-world interior! Though they are rare finds here, this one (lot no. 66838801) is heading to auction right now. If you don't want to wait, hit the button with a buy-it-now price of $7,700.
2006 Porsche Boxster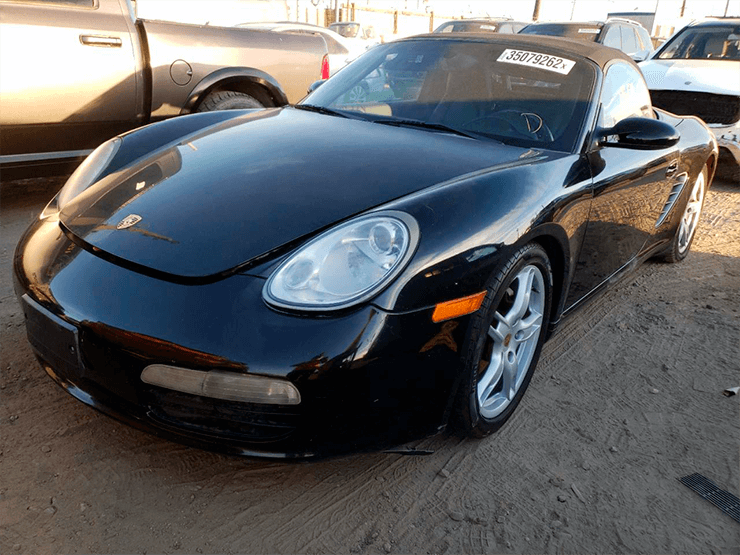 Want affordable exotic sports cars? We've got 'em, too. Check out this Porsche Boxster. At the time of this post, it's one of the best used exotic sports cars for sale on AutoBidMaster. Think of a cloth-top roadster with a perfect weight-to-axle ratio and thrillin' handling. Do you get what we mean? Both the Porsche and the Lotus have mid-engine configurations, so drivin' them will be fun. The lot no. 35079262 can be yours for $11,500.
2014 Maserati Ghibli S Q4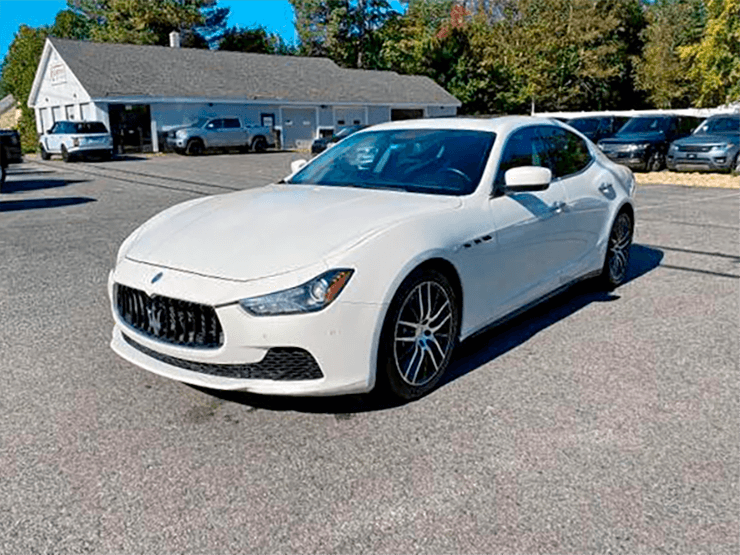 Trident-badged cars combine the best of two worlds. They have performance-breed engines for off-the-line thrusts and deliver exceptional comfort.
A powerful 3.0L engine is mated to all-wheel-drive transmission on this particular model. That means you'll never feel a lack of traction and always get anywhere you need in time and in style. How much does it cost? The lot no. 35644072 is set for only $18,500. Since the vehicle is listed as an 'offsite sale', we highly recommend getting a ClearVIN VIN Check Report. This car VIN number lookup tool from our trusted partner helps car buyers make informed decisions before purchasing a vehicle.
2016 Jaguar XF S AWD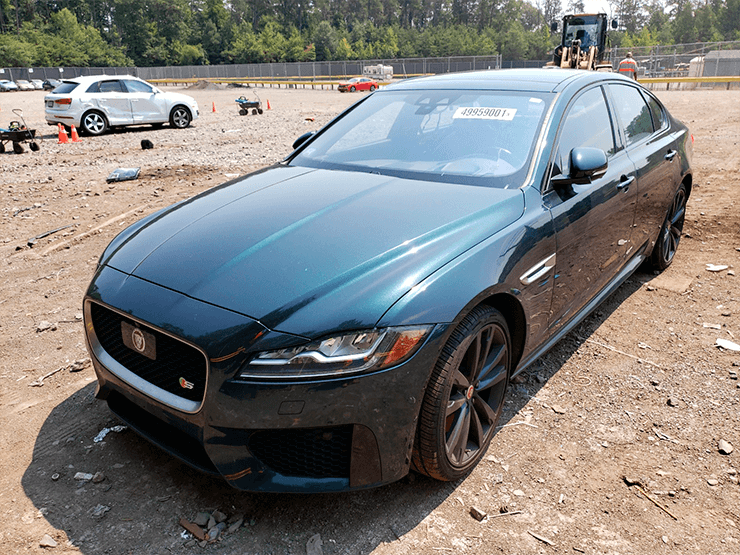 Here is another representative of the British automotive industry. It's the Jaguar XF S which is less opulent than the Rolls-Royce we've mentioned. In contrast to the Rolls-Royce Silver Spur, the Jaguar has been tuned to deliver snug but powerful acceleration for those keen on speed. No worries, a 3.0L power unit has 380 horsepower and can sprint to 60 mph in 5.1 seconds. On top of that, we've fallen in love at first sight with this gorgeous green color. If you're lookin' for somethin' to stand out in highway traffic, this Jaguar can be your pick. Make sure to log in to your account to place your bid on lot no. 49959001 or to buy it now for $13,500.
Final Word
Your choice will never be limited to these five best used exotic cars. There are many more to look at. We welcome you to have a glimpse at your dream car(s). Just enter the make and model, and select the lot to your liking. Once you've found it and are ready to get your hands on it, register with us and outbid the competition or opt for buying a vehicle now. To complete your registration, you'll have to upload a copy of your government-issued ID or passport and place a refundable security deposit. Choose your membership and upgrade it to unlock the limitless biddin'. We'll answer all you may ask about the auction or cars we've listed if you call us at: +1 (503) 298-4300 (4:00 AM – 4:00 PM Pacific Standard Time, Monday through Friday).
Latest posts by AutoBidMaster Staff Writer
(see all)