Car enthusiasts love collecting cars and throng to car auctions in Washington and other parts of the U.S. to bid on cars of their choice. Public auto auctions in Seattle and other parts of the U.S. showcase some of the best machines ever manufactured. If you too are looking for a vehicle that meets your needs without breaking the bank, all roads lead to Autobidmaster. If you're looking to lay down some very serious cash, here a some of the beauties you can land at car auctions. This post discusses some of the most expensive cars ever sold at auto auctions.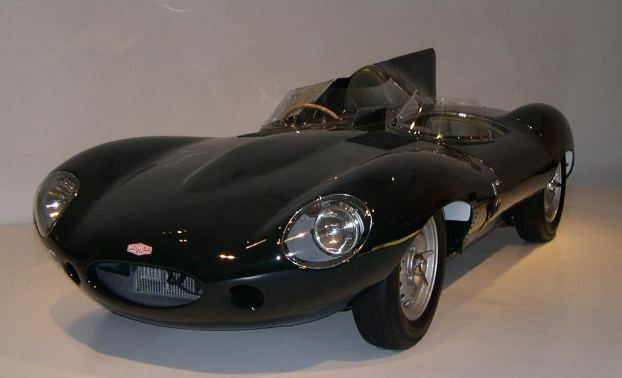 1. Ferrari 335 S
Ferrari 335S was manufactured in 1957-58. It's highly unlikely that you'd be able to lay your eyes on this beauty considering the fact that only four of these timeless classics were produced. With a top speed of 190mph, 335 S was a race track burner and well ahead of its time, all thanks to its 4023-cc V12 engine that was powered by 400 horses. One of these classics was sold for a whopping $ 35 million in Paris. Car auctions are one of the very few places you have a chance to find these elegant machines.
2. Jaguar D-Type
Jaguar D-Type is a sports car produced by Jaguar between the years 1954-57.Its unique design incorporated features inspired by the aviation industry. The innovative monocoque construction was one-of-a-kind during this time and ushered a new era of incorporating aviation technology into car designs to make them faster and more efficient. D-Type cemented its place as one of the best racing cars back in those times by winning the gruelling Le-Mans 24- hour race, three years in a row (1955, 1956 & 1957). The 1954 model included a 3.4-litre, 3422-cc engine with a top speed of 162 mph. One of these rare gems was sold for about $22 million last year.
3. Mercedes-Benz W196
W196 was specially designed in 1954 for Formula One racing. The racing prowess of this track burner is a myth that ardent car enthusiasts swear by given the fact that it won 9 out of 12 races and a couple of world championships it entered. The car includes a 2.5- liter engine. The W196 has a top speed of 187 mph, so the next time you spot one on the roads and are trying to take a closer look, we suggest keep your eyes open or you'll miss the view in a jiffy. Given the detailed styling, it should not come across as a surprise that a W196 was sold for around $ 30 million in 2013.
4. Ferrari 290MM
Ferrari 290MM was produced in 1956 and was specially developed to compete in Mille Miglia, an open-endurance race conducted between 1927 to 1957 in Italy. The car includes a 4.5-litre V-12, engine, with a maximum power of 320 HP and can achieve a top speed of 170mph. A 290MM was sold for an eye-popping $28 million, making it one of the most expensive cars ever sold.
5. Aston Martin DB4
The DB4 was manufactured between 1958-63 and replaced the DB Mark III with a new body. The car boast a 3.7-liter, engine that produces 240 pound-feet of torque. With a top speed of 153-mph, the DB4 is one of the fastest among its contemporaries. One of these rare classics was sold for $ 14.3 million in 2013 at an auction held at New York city.
Conclusion
Buying these cars might be out of question for ordinary car buyers, given the high price tag they carry. You can visit a Washington car auctions that feature salvage cars offered at competitive prices for classy vehicles that ooze style and elegance. At Autobidmaster, we offer salvage classics, muscle cars, and other types of cars to help our customrs get the vehicle that best meets their requirements. To learn more about available options or how you can start bidding, fill out our contact form or call at +1 (503) 298-4300.
Latest posts by AutoBidMaster Staff Writer
(see all)