A drivin' exam is a serious step into adulthood. You felt you lacked experience and couldn't adequately react to different on-road situations when you were new behind the wheel, right? That's why inexperienced drivers, like your kids or recent graduates, have to get some experience behind the wheel.
Your main priorities should be reliability, safety, and affordability when you're lookin' for the best cars for young drivers. Here you can take a look at the good used cars for new drivers.
Honda Insight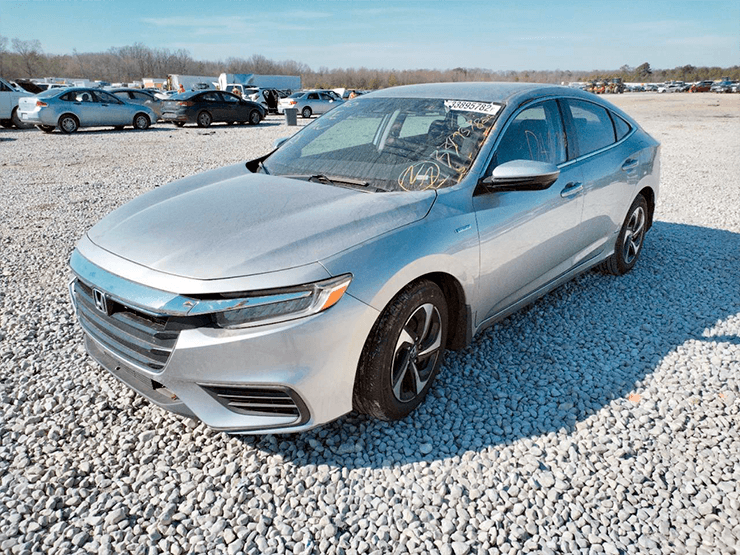 We're startin' off with one of the best small cars for new drivers, the Honda Insight. This tiny hatchback ticks many boxes not only for the younger audience but also for adults. First off, it has an extensive list of safety features. You'll get automatic emergency braking, blind-spot monitoring, automatically adjustable high beam headlights, adaptive cruise control, a rearview camera leaving alone traffic sign recognition, and many more, even on the entry-level EX trim. Then we'd stress its ultra-efficiency even by the class standards. Thanks to a hybrid powertrain pushing 151 horsepower, the Insight gets up to 52 mpg combined. How 'bout that insightful choice?
Mazda 3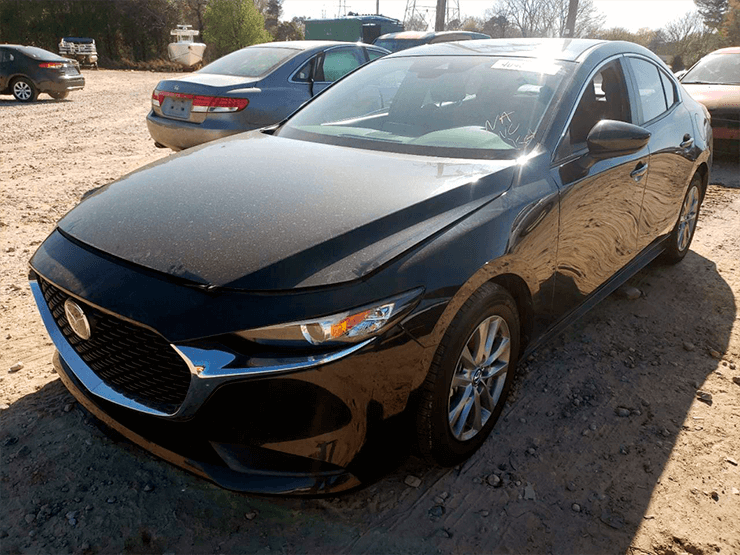 OK, we get that some young and first-time drivers will prioritize performance. We have your back, and so has Mazda. The Mazda 3 is one of the most affordable cars for teenagers, as you can easily find used models below five grand. However, they may lack sophisticated safety features, so we advise lookin' for newer generations. Their entire lineup offers pleasant spunky drivin' that is more common in other, expensive cars. On top of that, higher-end trims are available with all-wheel-drive and punchier 2.5L engines that can excite your kid or a newcomer behind the wheel. Recent models have earned the IIHS Top Safety Pick+, so there's no need to worry about safety.
Hyundai Elantra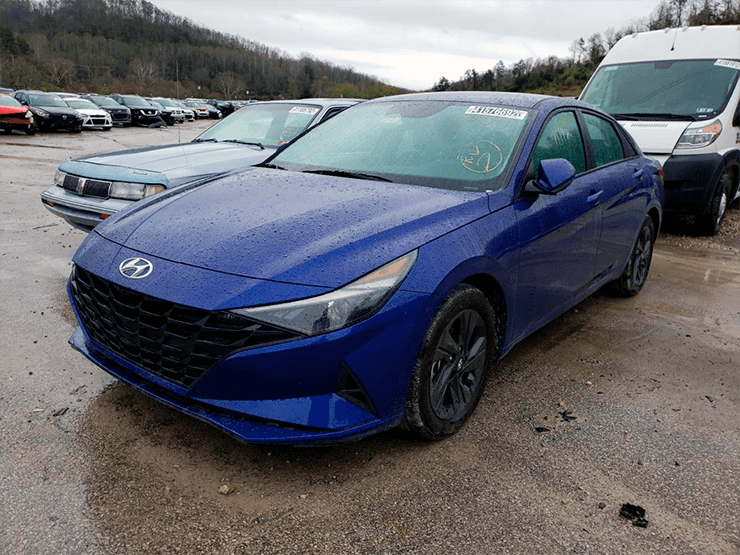 We like the redesigned Hyundai Elantra. They're really bold for a commuter car. In addition, their interior matches the extravagant styles of the exterior. The only drawback: there are many hard plastics inside.
The current generation is available as a hybrid, makin' it appealin' to those who want to skip frequent visits to gas pumps. Apparently, engineers did a great job while tunin' the suspension. That said, newer Elantras deliver appreciated ride quality and have composed handlin', so we've picked it to our list of the best cars for young drivers.
Honda CR-V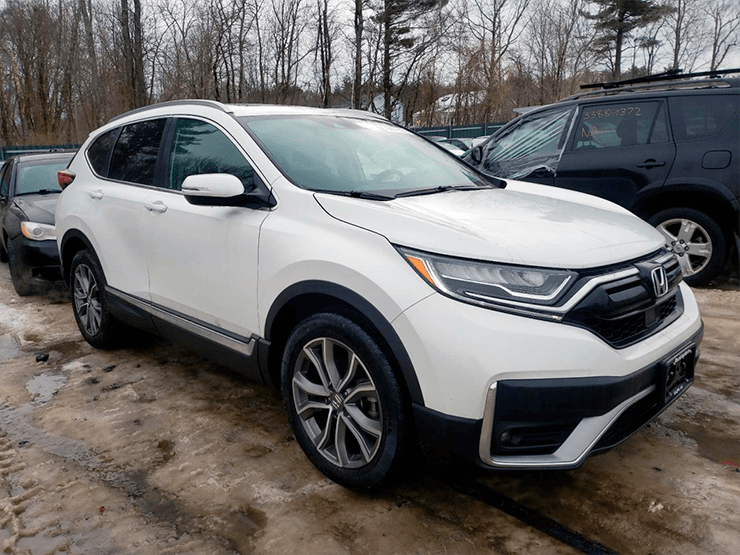 When your primary concern is a vehicle's reliability, look no further than the Honda CR-V. This midsize SUV is not only one of the best cars for young drivers but also among the leadin' SUVs for everyone. Though the initial investment can be steep, this Honda compensates it with its immense cargo space, user-friendly infotainment, and excellent reliability ratings. Hybrid models won't bother you with their fuel economy, so you'll be able to save some money. By the way, you'll get the car that shares its underpinnings with the renowned Honda Civic, so expect some agility. However, the infotainment system isn't as crisp as the CR-V's handling.
Toyota Camry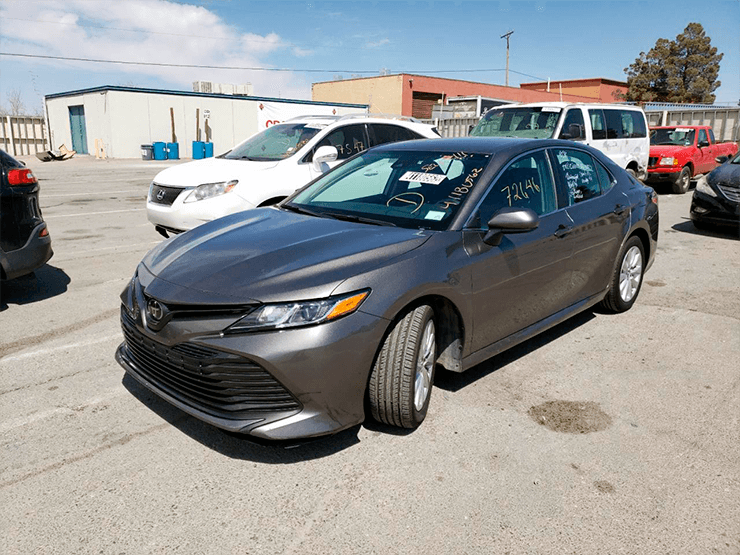 To wrap up, we've chosen the Toyota Camry. It's definitely one of the best cars for young drivers that you can buy. Yeah, it's packed with plenty of practical electronic assistance systems. Traffic sign recognition, along with pedestrian and cyclist detection, comes standard. The high-quality and functional interior is well-thought-out and doesn't feel cramped. Stellar efficiency for hybrid models, outstanding reliability scores, and the hard-to-beat value are only a shortlist of Camry's strengths.
Last Word
When you're on the market for the best cars for young drivers, AutoBidMaster will be glad to care for your needs. You can find thousands of affordable cars for new drivers without hassle. What do you need to begin biddin'? Create an account, upload any of your government-issued documents, read our Terms & Conditions, proceed with a refundable security deposit, and you're ready to experience the thrill of auto auctions held here. Don't forget to upgrade your membership to bid without limits. Something unclear about the auction or bidding process? In that case, we welcome you to have a conversation at +1 (503) 298-4300 (4:00 AM – 4:00 PM, Pacific Standard Time, Monday through Friday). Alternatively, you can reach out to us via our online form, and we'll take it from there.
Latest posts by AutoBidMaster Staff Writer
(see all)