While the welcoming atmosphere of family reunions before Christmas and New Year's sounds warming, getting stuck in the middle of nowhere without proper traction is a nightmare. Staying in control on the road can become a challenging task when a cold season begins. Hopefully, all-wheel-drive vehicles won't let you down even in the most severe climates. They offer a bunch of features to make your commute over slippery roads easier.
An average buyer may reach a dilemma when faced with what to choose. To make that easier, we at AutoBidMaster are highlighting the ten best affordable AWDs on our online auto auction. Here you can find an abundance of good vehicles for winter driving.
Chevrolet Suburban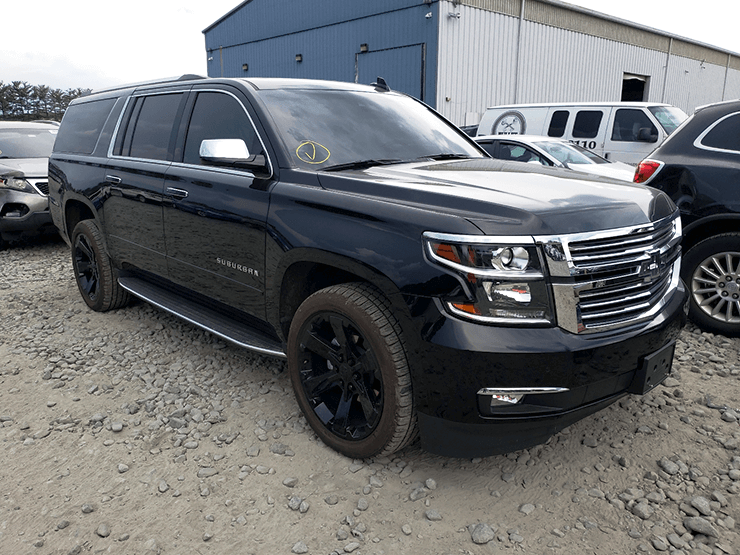 The biggest SUV in the Chevrolet lineup can easily take you and pretty much all of your gear to wherever life leads. Think of towing 8,300 lbs along with eight occupants. In addition, a snug interior and top-notch quality both inside and out tick many boxes for shoppers looking for a super-capable family hauler. The Chevrolet Suburban weds utility, luxury, and plushness, so we'd name it the best all-wheel-drive luxury SUV on our list.
Ford F-150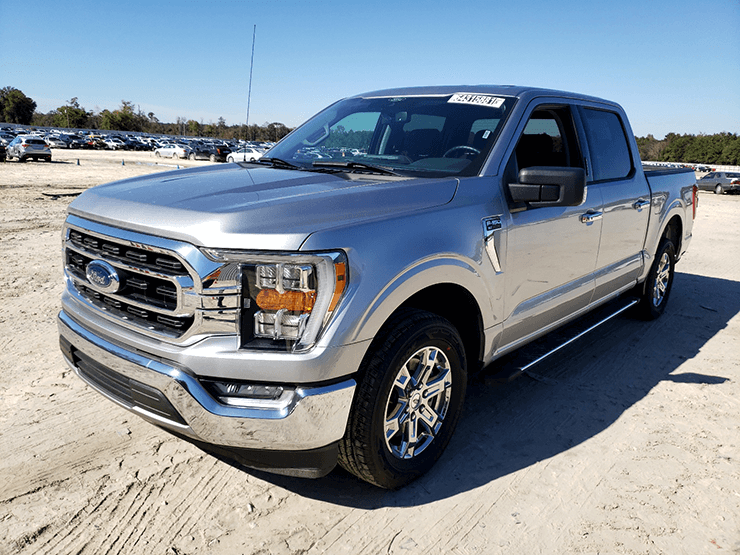 The supreme reign of the Ford F-150 hasn't been stopped for more than a decade. Year after year, the F-Series pickups achieve the title of the best-selling truck in the USA. The newest generation of America's most popular pickup truck has already made its way to AutoBidMaster auctions, so finding one will be a breeze if you select the preferred model years.
Why is it awarded one of the best AWD trucks? There are plenty of engine/capacity/trim/payload/personalization options. Isn't that enough? We love this model as much as you do, but we have more AWD trucks for sale like RAMs and Tundras if you don't go for the F-150.
Ford Fusion and Subaru Legacy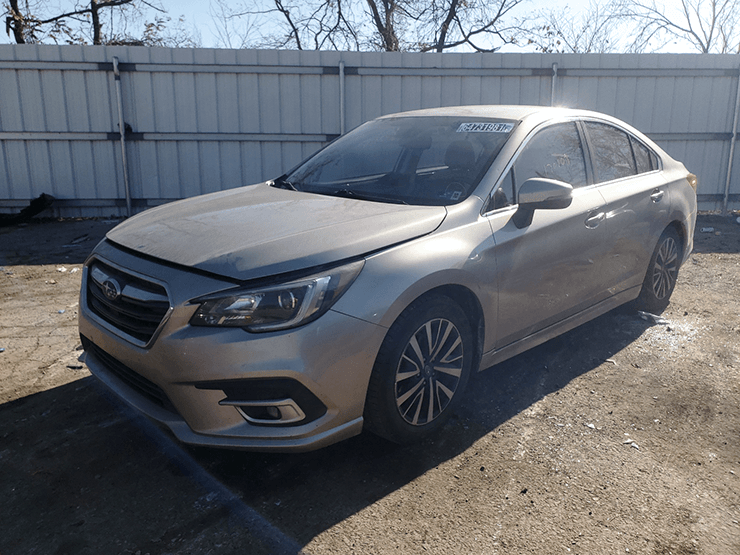 These are the two top-rated AWD sedans. The Subaru Legacy is well-known thanks to its symmetrical AWD system, which comes standard on all trims. Equipment on the Legacy lives up to the legacy of this model (yes, a pun intended). All Legacys are packed with safety assistance to prevent collisions and boast impressive gas mileage, achieved with a CVT.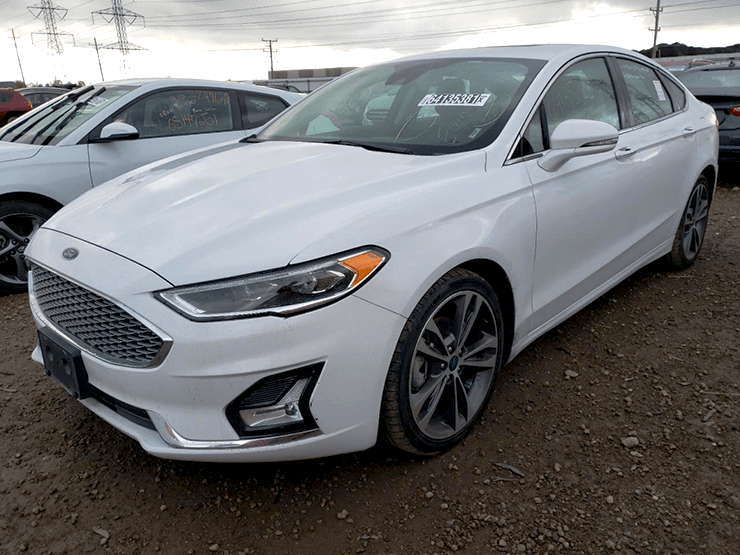 In contrast, the Ford Fusion doesn't have AWD throughout the whole range of trims. Only the top-tier Titanium can be had with all-wheel-drive. Nonetheless, the Fusion wins us over due to its immaculate safety suite and plenty of user-friendly features like heated seats. Ford has announced the discontinuation of this model, so you can get your hands on one of the best used AWD sedans without breaking the bank.
Infiniti Q60 and Jaguar F-Type
Your search for affordable all-wheel-drive sports cars isn't limited to the Dodge Challenger GT. There are at least two more options: the Infiniti Q60 and the Jaguar F-Type. You can step up even higher and buy the Porsche 911. It will be more expensive, though.
Both Infiniti and Jaguar embody luxury and sophistication, although the latter offers much more power and authority. Jaguars equipped with 5.0L supercharged engines are highly sought-after on vehicle auction sites like AutoBidMaster. Don't miss out on searching for one.
Tesla Model 3
If you're going green and like battery-powered motoring, the Tesla Model 3 is your choice. Elon Musk did a great job, so the entry-level Model 3 has already become the most popular electric vehicle sold in the USA. A feature-laden sedan with punchy acceleration and decent power output: this is what makes the Tesla Model 3 one of the best all-wheel-drive electric cars.
Subaru Outback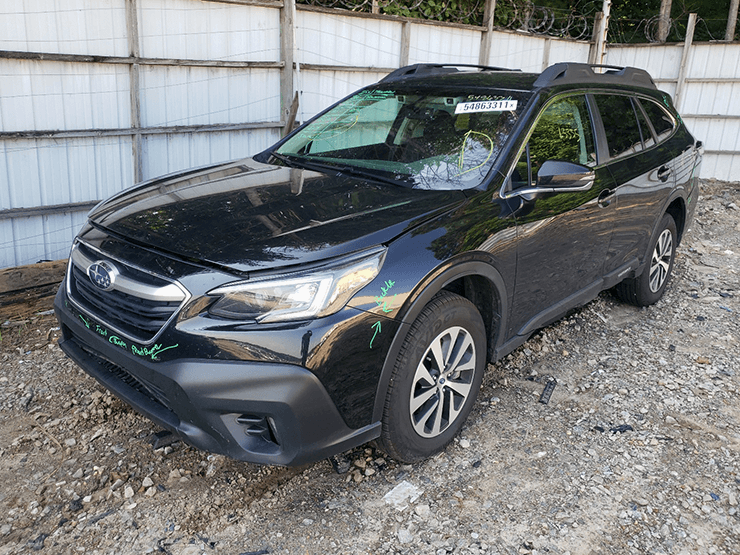 It's not a surprise that another Subaru makes it to the list. The Subaru Outback is the best all-wheel-drive station wagon since the newest models have 9.5 inches of ground clearance. It will help you travel off the beaten road comfortably. While the recent Outbacks are still a rare sight at our auction, we've got plenty of older models. Their 8.5 inches of ground clearance aren't less impressive for us.
Toyota RAV4
Your search for the best compact SUV for winter driving can end as soon as you spot a nice Toyota RAV4 on AutoBidMaster. Tallying its strengths can take a whole new article, so we'll state some of the most enticing. It features superb reliability ratings, unparalleled fuel economy (on models with hybrid powertrains), and it holds its value better than the competition. Enough said.
Toyota Sienna
If you don't need to tow something huge but carry your family and kids, the Toyota Sienna will help you do your chores. Completely redesigned for the 2021 model year, the Sienna combines practicality, reliability, and cutting-edge technology. We totally agree with its slogan that says the Toyota Sienna is more than enough. All in all, it's your turn to decide if it's more than enough for you.
Final Thoughts
It was pretty tricky to come up with a list of the ten best affordable AWD vehicles, as we have thousands more. At AutoBidMaster, finding the right AWD cars and trucks for severe or any other weather conditions has never been easier. Utilize our Vehicle Finder and let yourself loose: you can select the make and model, year, title type, engine displacement, fuel type, and even set up a location nearby. Register with us to bid on salvage and clean title cars. Upload a copy of your government-issued ID, place a refundable security deposit, and upgrade your one-year membership to finalize your registration. Don't hesitate to reach us at +1 (503) 298-4300 (6:00 AM – 4:00 PM Pacific Standard Time, Monday to Friday) with your questions. You can also fill out our online form, and we'll take it from there. Happy biddin'!
Latest posts by AutoBidMaster Staff Writer
(see all)