The 5 best cars for snow driving from AutoBidMaster
In the background, "It's the Most Wonderful Time of the Year" plays as you watch cars slide all over the ice and crash into each other, folks are skidding through red lights left and right, and everybody is ice skating in their cars, even when they don't want to be. It's finally snowing.
You don't have to be one of those people, but how?
Easy. Here are our 5 picks of the best cars for snow driving that you can find right here on AutoBidMaster.
Honda CR-V AWD
Honda's compact crossover, the CR-V, has been in production since 1995 and is currently in its fifth generation. CR-V stands for comfortable runabout vehicle, but it was termed as a compact recreational vehicle in a British car review that was then republished by Honda. With an optional third row of seats that can fit up to 7, the standard AWD version puts out 190 horsepower and 179 lb-ft of torque through a 1.5 liter turbocharged I4 engine. Older versions are available with a 2.4 liter, naturally aspirated engine that puts out 184 horsepower and 180 lb-ft of torque. The NHTSA gave the Honda CR-V 5/5 stars for its overall safety rating, so it'll keep you and your family safe when you head through the snow with a ground clearance of 7.8 inches to avoid getting bogged down. You can get it as a hybrid in 2020, too. Find them right here.
Toyota RAV4 AWD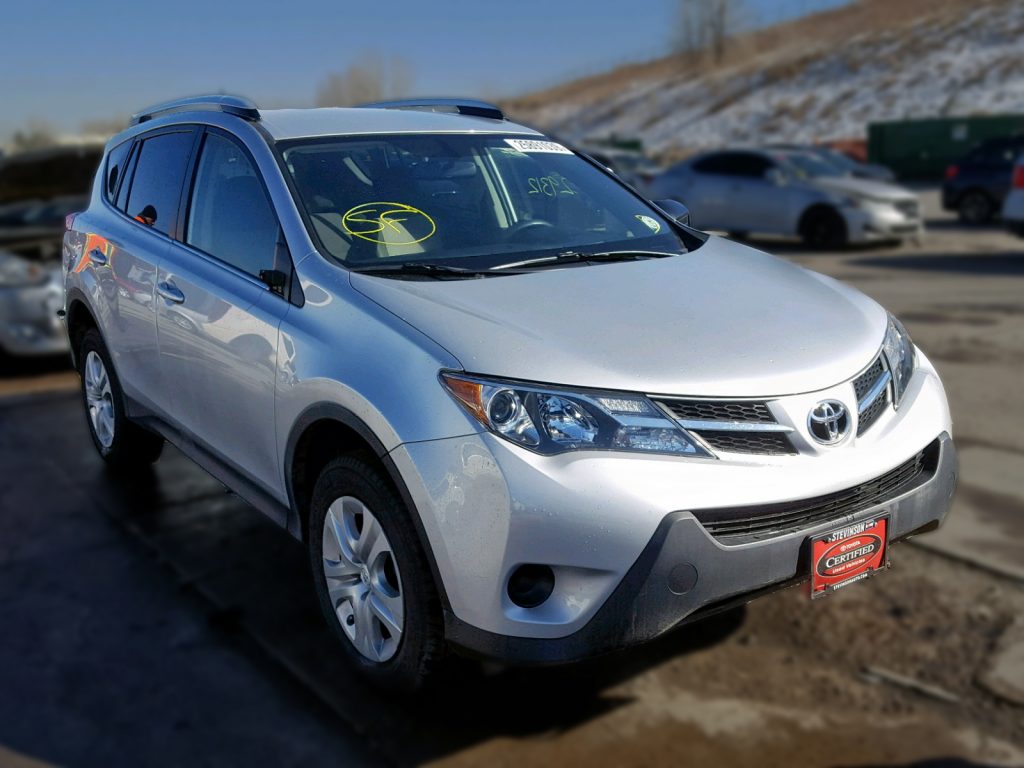 The Toyota RAV4 is arguably the aforementioned CR-V's biggest competitor. Introduced in Japan and Europe in 1994 and in North America in 1996, the RAV4 started off putting out 119 horsepower. The 2019 gas-powered RAV4 now puts out 203 horsepower, while the hybrid version puts out 219. While both come standard with FWD, all trims have AWD available making them perfect for driving in the snow. 2019 AWD iterations have a new feature: Rear Drive Disconnect. That means that only the front wheels are powered when AWD isn't necessary, improving fuel economy for models that are equipped with AWD.
The 2019 Toyota RAV4, like the CR-V, got 5/5 stars for its safety rating as well, making it an excellent contender for mountain trips with the family, or just commuting to work when nobody else seems to be able to because of the snow with an impressive 8.4 inches of ground clearance. See our available RAV4s here.
Subaru Outback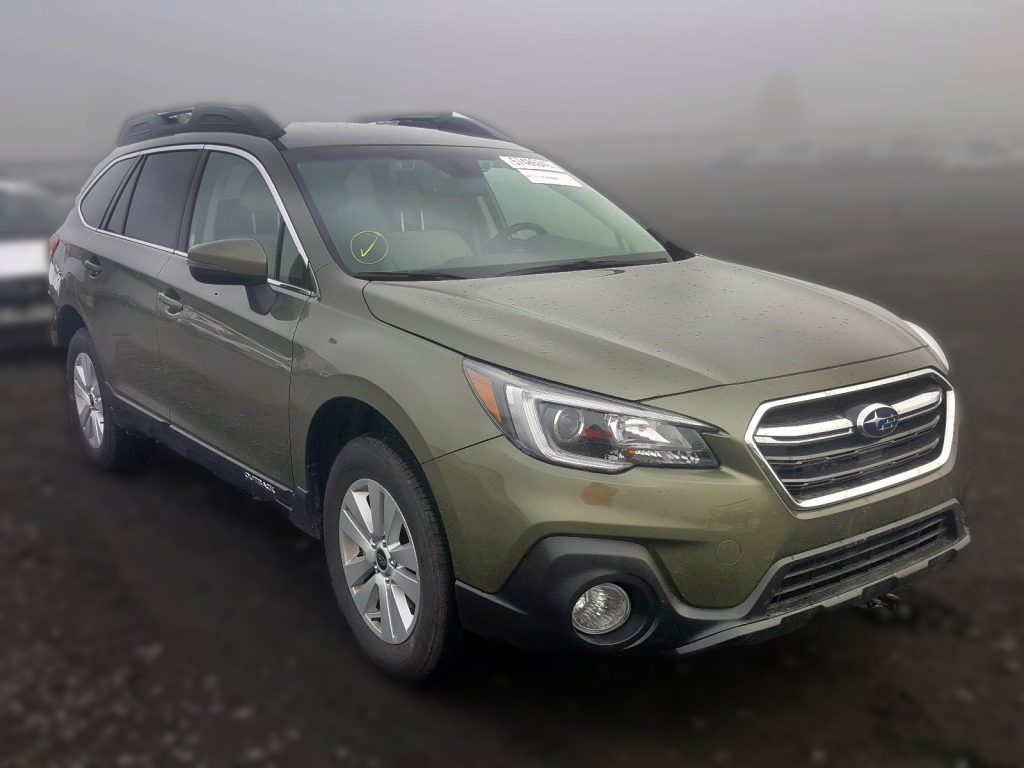 Originally in production as a station wagon variant of the Subaru Legacy, and was re branded as simply the Subaru Outback, breaking away from the Legacy lineup in 2000.
It has been one of Subaru's most reliable models, and now in its sixth generation as of 2020. The standard Boxer engine puts out 182 horsepower, 176 lb-ft of torque, and comes with Auto Start-Stop Technology for better fuel economy around town. Equipped with standard AWD and a ground clearance of 8.7 inches making it ideal for snow driving, the Subaru Outback also earned a 5/5 safety rating from the NHTSA.
Spacious, comfortable, and with excellent off-road capabilities, you won't get stuck anywhere in a Subaru Outback. We've got plenty of them right here.
Tesla Model X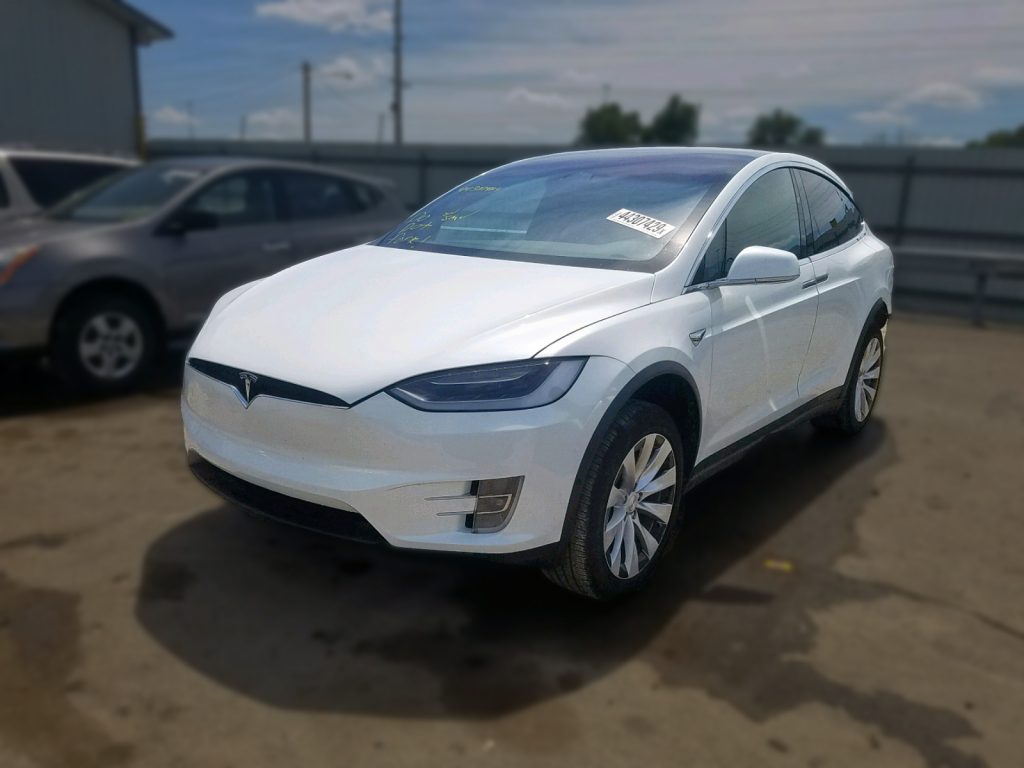 This is the only fully electric vehicle on this list, but certainly just as capable as the others. Equipped with AWD, the Model X can go from 0-60 in 2.7 seconds. So not only can you get anywhere through snow, but you'll get there faster than everybody else too. (Don't try that.) It also received a 5/5 safety rating from the NHTSA, and it has a 305 mile (EPA-estimated) range, so if you don't live too far from the mountain this is an excellent choice for ski-days, but as far as just getting around town when everybody else is stuck? With up to 9 inches of ground clearance, you're gonna be just fine. And you won't be paying for gasoline, either. Check out our Model X inventory.
Subaru Crosstrek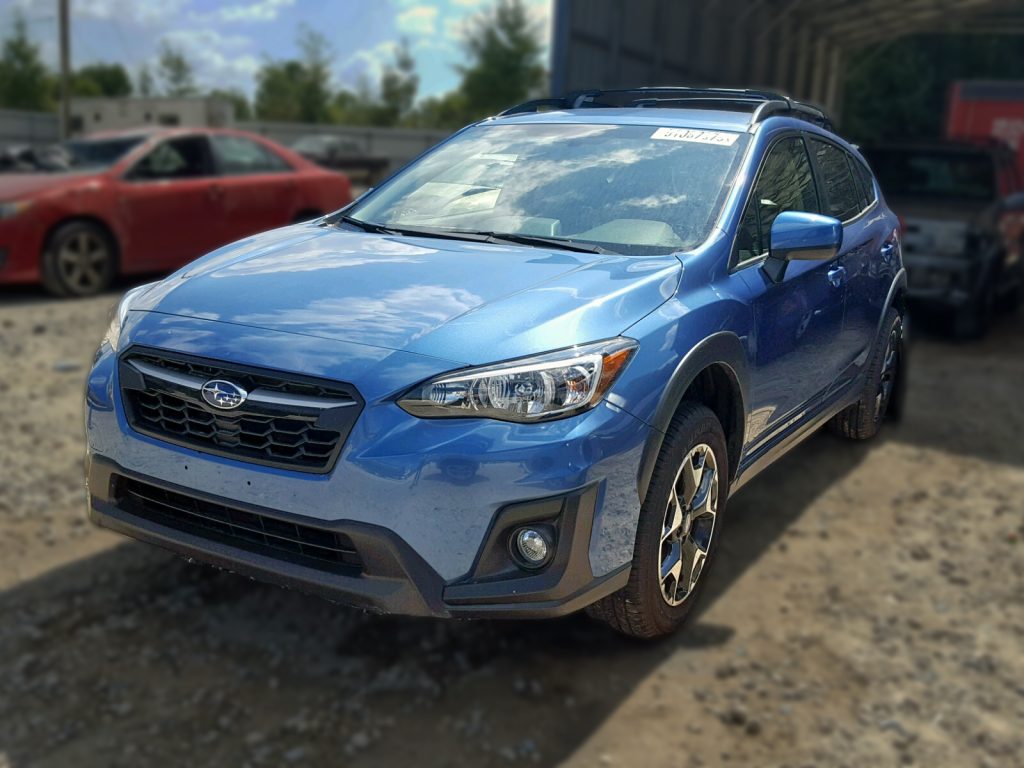 It's no surprise that Subaru holds two spots on this list, as they're known for their sporty and outdoorsy nature. If you're looking for something a little bit bigger than an Outback, Subaru's crossover-SUV is a fantastic choice.
Originally the XV Crosstrek, as of 2016 the Subaru Crosstrek has become its own entity. Every trim comes equipped with AWD, and the gas-fed iterations put out 152 horsepower and 145 lb-ft of torque. The Crosstrek is also available as a plug-in hybrid, which puts out 137 hp and 134 lb-ft of torque. All variations come with Active Torque Vectoring and Traction Control Systems for the best experience in the worst conditions. As with all the other vehicles on this list, the Crosstrek got a 5/5 star safety rating from the NHTSA, so you and your family will be taken care of during the winter months. Find your next Crosstrek on AutoBidMaster here.
Other options
In no particular order, those 5 vehicles are our top picks for winter and snow driving. Be it to the mountain or just to work, you want to make sure you're commuting safely. With top safety ratings and excellent capability in inclement weather, those cars are sure to make winter life much easier.
If none of the vehicles on this list suit your requirements or style, we have lots of other options available with AWD.

Happy holidays, be safe!
Latest posts by AutoBidMaster Staff Writer
(see all)