In the Northern Hemisphere, we're full-swing into winter. The holidays look a little bit different this year for most, as social distancing is still a priority while we face a pandemic. There's one thing for sure that'll make this pandemic-riddled winter a bit better all around: having one of the best SUVs for day trips up to the mountain. Whether you're into skiing, snowboarding, sledding, or just need a change of scenery, making your way to a winter wonderland for a few hours can bring you some much-needed joy. With that, we're outlining some of the Best SUVs you can find, right here on AutoBidMaster.

If you're here just for the perks, don't forget: use the code FREEZE20 to upgrade your membership at 40% off!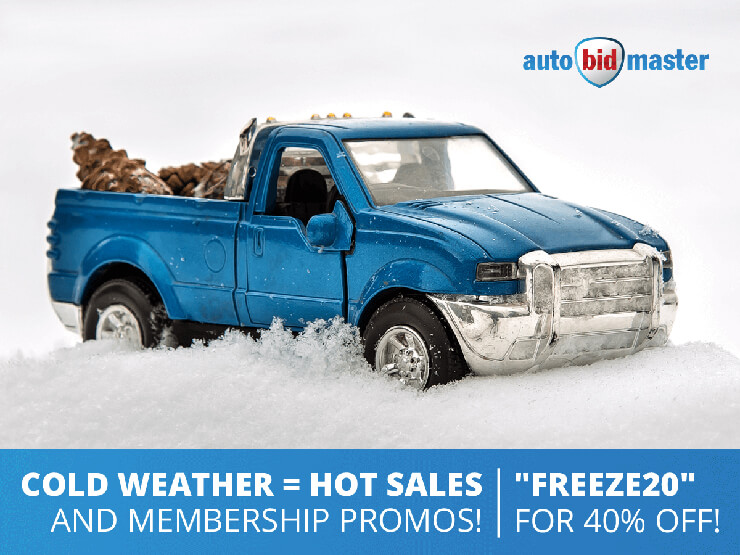 In the meantime, we're pointing SUVs from a few different categories that'll make any day a luxurious retreat. Check it out.
Jeep Compass
Kia Telluride
Toyota Highlander
Honda CRV


2021 Jeep Compass
We're starting our list off with a phenomenal contender: the 2021 Jeep Compass. Jeep has always been known to make beastly vehicles – and the new Compass fits right in with its predecessors. With a starting MSRP of $23,915 (which is pretty dang low all-around), it's a great entryway into all-wheel-drive. While a four-cylinder engine leaves a little bit to be desired with an SUV, and its offroading capability isn't phenomenal, it's certainly worth looking at if you're taking irregular trips to places where the pavements a bit on the icy side.
It's definitely a good looking car and carries a lot of Jeep's familiar characteristics, along with friendly tech and plenty of cargo space. There are a few trim levels that significantly increase the Compass' capability, and if Jeep is your go-to, they may be at the top of your personal list. Take a look at our Jeep Compass inventory if that's the way you wanna go.
2021 Kia Telluride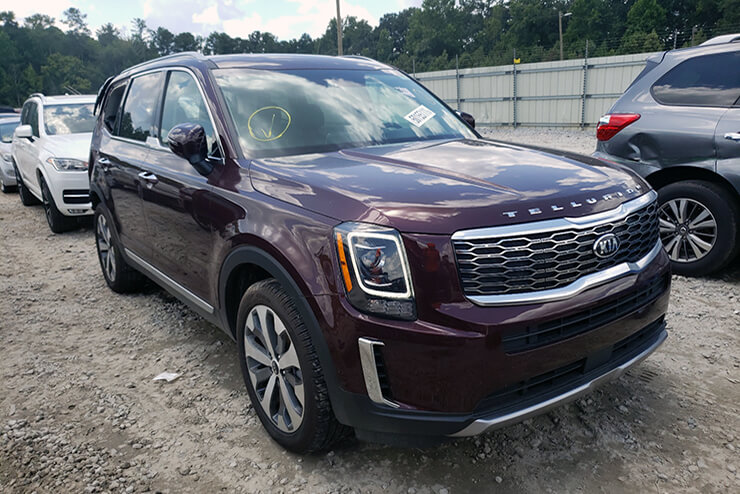 Another top-notch entry-level SUV starting at $31,990, the 2021 Kia Telluride received a 10/10 from Car and Driver, which they described as "great for shuttling families and looks more expensive than it is." With a significant horsepower advantage over the compass, coming in at 291 horsies through a V6. While it isn't the most fuel-efficient SUV, it's more than ready to get you, your family, and all your stuff to wherever your dreams (or the limits of a 291 horsepower V6) may take you.
While AWD will cost you a bit more, as it's only available on the top two trim levels, it's worth it. At $38,560 for the lowest trim with AWD, it's a fantastic option to get you where you need to go. We've got plenty of clean and salvage Kia Tellurides available.
2021 Toyota Highlander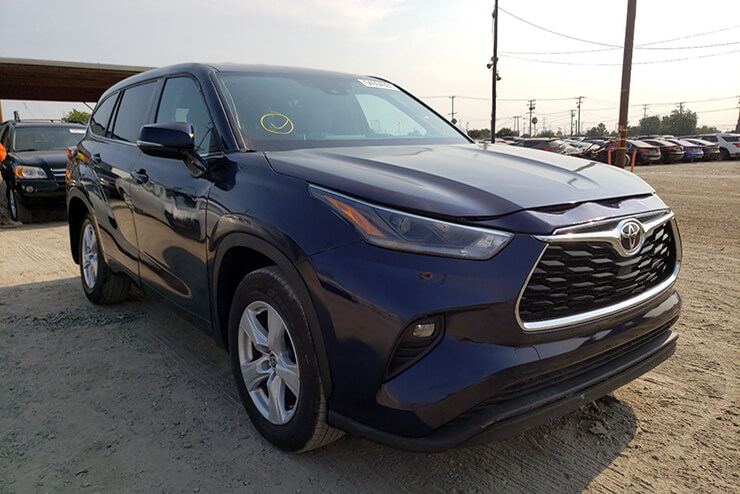 We're not surprised to see a Toyota on this list, and you probably aren't either. Toyota has a long history of making solid-as-all-hell and reliably built vehicles, and that hasn't ended quite yet. Starting at $34,810, the 2021 Toyota Highlander is pretty spectacular all the way around. Available with either the standard V6 or a hybrid powertrain, both can be equipped with the coveted AWD that you're probably reading this article for. For day trips up to the mountain, check out the XLE trim. It's got heated front seats and a bunch of other stuff, but if you're going to the snow you're gonna wanna keep your butt warm. It's nice, trust us.
The V6 comes in at 295 horsepower, and the hybrid powertrain – a 2.5-liter four-cylinder – comes in at 243. Neither are anything to laugh at, and the Highlander is perfectly capable to get you to and from the mountain, safely and comfortably. Find your next Toyota Highlander, easily one of the best SUVs available, right here.
2021 Honda CR-V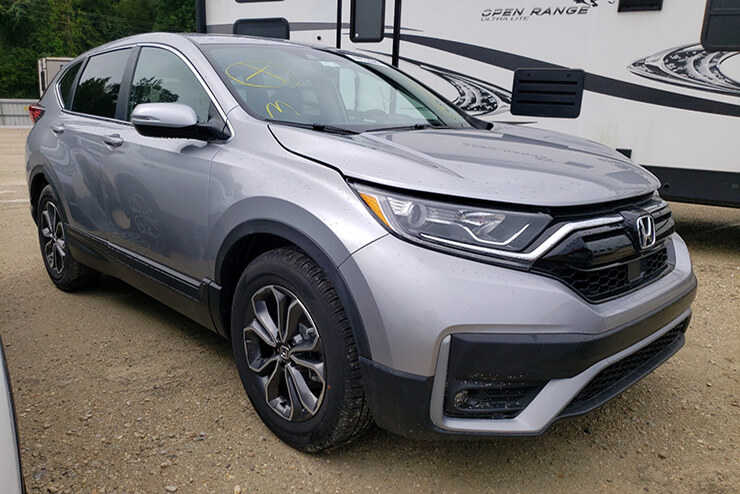 Where there's Toyota, there's often Honda as well. The 2021 Honda CR-V is definitely one of the best SUVs that money can buy. Originally released in 1995 ('97 in the US), the CR-V has undergone a fantastic spread of changes since then and morphed into a very clean, well-balanced SUV. With plenty of storage available, a spacious and nicely put together cabin, and excellent fuel economy: what the Honda CR-V lacks in power it makes up for with, well, pretty much everything else.
With a CVT transmission and front or all-wheel-drive options (including a hybrid), their base 1.5 liter's turbocharged four puts out 190 horsepower, and the hybrid iteration has a 2.0 liter four coupled with two electric motors that put out 212 horsepower. One of the only drawbacks of the hybrid model is that it cuts into cargo space, but otherwise, it's an insanely solid bet all-around. There aren't too many 2021 Honda CRVs available, but you can see what we've got right here.
The Best SUVs all around
From Hondas and Toyotas to Lamborghinis and Porsches, we've got what you're lookin' for. To get started, register with us by providing some basic information or with your Facebook or Google account, upload a government-issued photo ID or passport, and place a 100% refundable security deposit to start bidding. Remember, to make the most of your AutoBidMaster membership, upgrade to our Advanced or Premium to get access to live auctions, estimated recommended bids, and more. Use the code FREEZE20 (active in December of 2020) to get your membership for a full year at 40% off.

Latest posts by AutoBidMaster Staff Writer
(see all)