When it comes to buying a used vehicle, one of the best and most common pieces of advice is to inspect the vehicle prior to purchase. This is especially true when it comes to salvage car auctions, where cars are often sold "as-is."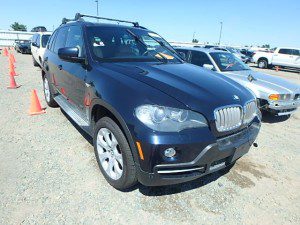 If at all possible, we recommend visiting the relevant Copart auction yards in person to inspect any vehicles of interest during Pre-bidding. You will be able to gain access to any Copart yard using the bidder number provided when you completed your registration with AutoBidMaster. You can find a list of auction yards with contact information and facility hours on Copart's website.
Make sure you visit the auction yard at least 24 hours prior to the scheduled auction time. You can simply arrive at the Copart yard and check in using one of their bidding terminals (kiosks) at the location. Check in using option #4, Reseller (Broker) Bidder Check-in from the Main Menu and entering your Bidder Number and password. At the Copart yard, guest passes must be displayed at all times. Only buyers in good standing are permitted to bid on vehicles, so you must have your active bidder number and password on hand to sign in. If you do not remember your bidder number, please call us at 1(503)298-4300 so that we can look it up for you.
Upon login, you will be asked to enter the number of visitors attending with you. This number does not include you, the bidder. You will then be prompted to go to the counter to sign the forms and pay applicable fees. There is a $25.00 fee per bidder and a $25.00 fee for any accompanying guests (please note, guests must be at least 16 years of age). Once you have taken care of those logistics, a facility team member will provide you with any required safety equipment and you will be able to head out to the lot and find your vehicle(s) of interest.
If you are unable to visit the yard where a vehicle of interest is, we are happy to send a mechanic on your behalf. Just let send us an email with your request and the vehicle's lot number at least 3 business days prior to the scheduled live auction so that we can arrange this service. Preferred members receive exclusive discounts, so contact us for a personalized quote.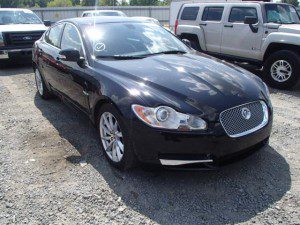 Whether you are purchasing a vehicle from a friend, a dealership, or an auto auction, in-person inspections are invaluable. These inspections can bring to light damage that was unknown or unmentioned by the seller, and it can make you feel more confident in your vehicle purchase. So go ahead, find your next vehicle at AutoBidMaster.com and plan your inspection today!
Latest posts by AutoBidMaster Staff Writer
(see all)