Look, sometimes you want to be able to go anywhere you want in the off-chance you decide you don't want to go to work while you're driving in. We get it. In the more likely scenario that you do end up going to work, though, you don't want poor fuel economy. So if you're looking for a good compromise, an all-wheel-drive sedan may be your best bet to give you the options you crave. If you're looking for salvage AWD cars, start with AutoBidMaster.
Nissan Altima
The Nissan Altima is an excellent mid-size sedan that provides comfort, reliability, and that lil' bit of fun that you need from a car. The 2020 Altima comes with a variety of driver-assistance tech and other goodies, but one of the most important is the option of AWD. AWD is only available with the standard engine, which is a 2.5L four-cylinder that puts out 188 horsepower. EPA estimates put the Altima's fuel economy at an impressive 41 mpg, which is excellent for cars that don't have AWD, much more those that do. If you're looking for salvage AWD cars, the Nissan Altima is an excellent bet.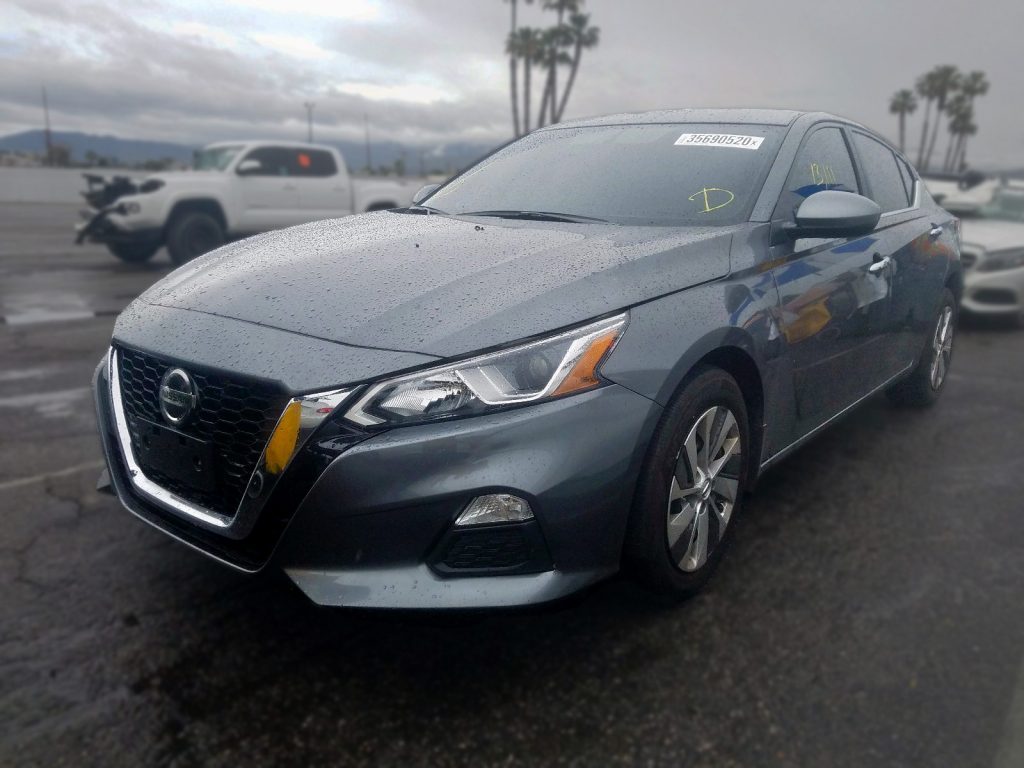 Ford Fusion
Often compared to other sedans like the Honda Accord or the Camry, the 2020 Ford Fusion offers something they don't: all-wheel-drive. Normally reserved for luxury and sportier sedans, the Ford Fusion with AWD starts at $27,885. With a 2.0L turbocharged four-cylinder engine, it puts out 245 horsepower and 275 lb-ft of torque, neither of which are laughable numbers, with EPA estimated 20 mpg in the city and 29 mpg on the highway. It isn't the best fuel economy available, but with a range of attractive interior options, the Ford Fusion is certainly comfortable when it comes to sedans with AWD.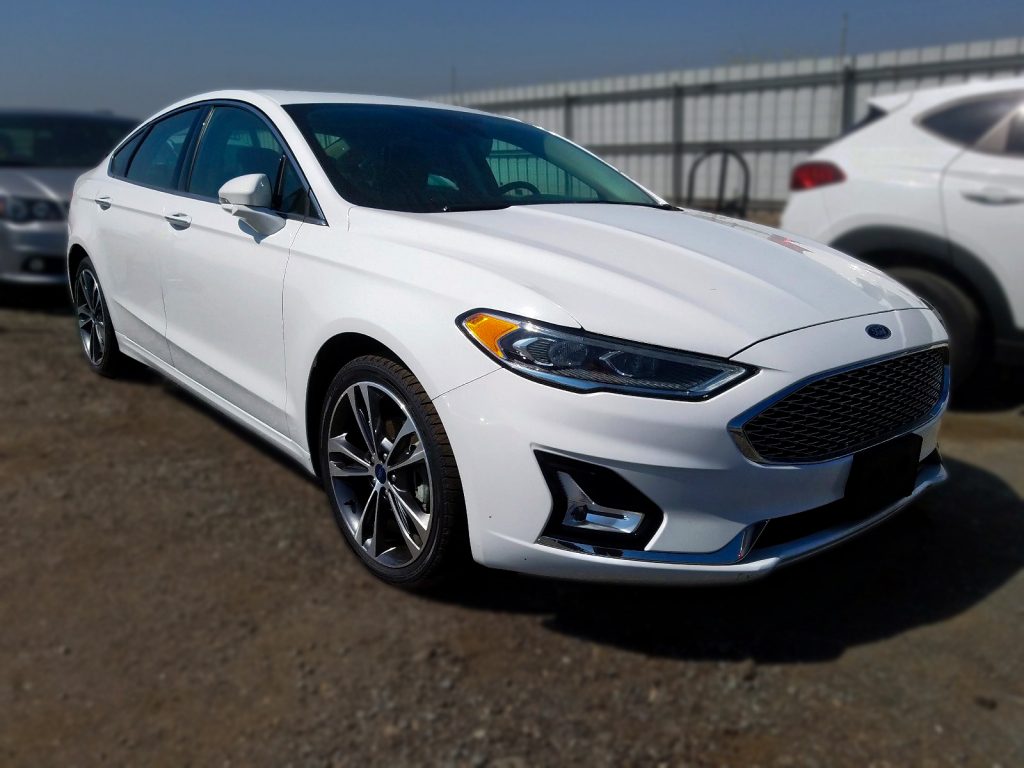 Subaru Impreza
The Subaru Impreza makes a lot of our lists, and we're not surprised. The Impreza has a cult following from soccer-parents to rally-car-drivers to those who just want to get away to the mountains: the Impreza can handle it. This one has a five-speed manual available, as well. The base engine puts out 152 horsepower and 145 lb-ft of torque while providing up to 28 mpg in the city and 36 mpg on the highway. It's comfortable, stylish, and an excellent option among salvage AWD cars that you can find on AutoBidMaster. With a starting MSRP of $19595, the Subaru Impreza is a great choice all around.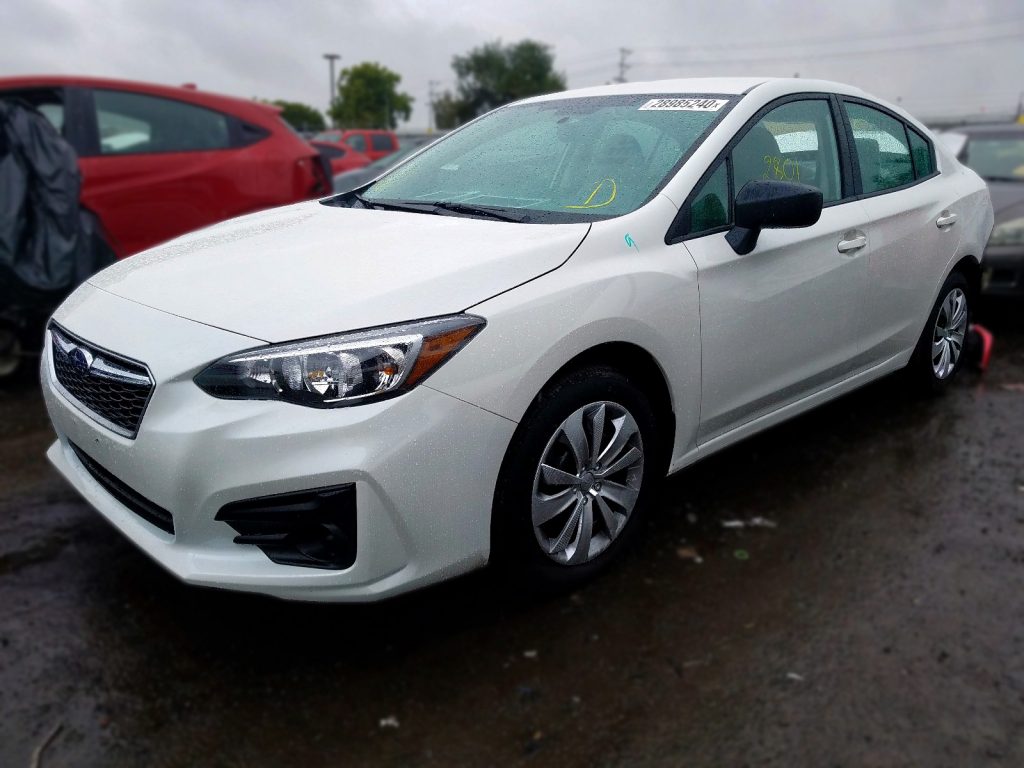 More salvage AWD cars
If a sedan isn't quite what you're looking for, or none of the three on our list make you want to click that bid button, we've got plenty of other all-wheel-drive cars headed to auction. Feel free to give us a call at +1(503) 298-4300 between 6:00 AM and 4:00 PM Monday through Friday, Pacific Standard Time, or email us at support@AutoBidMaster.com if you need help with registration or finding the best vehicle for you.

Happy bidding!
Latest posts by AutoBidMaster Staff Writer
(see all)