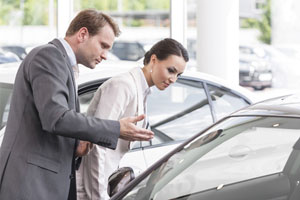 If you think you can relax after buying a certified pre-owned car, think again. A new fraud in the used car sales has come to light. People spend a fortune on pre-owned certified cars, but in reality they have been wrecked in the past. Not only wrecked, these are also poorly repaired. People generally buy these cars because they have a manufacturer's warranty and are thoroughly checked out before being put on sale.
These vehicles meet the high standards of the manufacturer. For instance, Toyota claims that its pre-owned vehicles pass through a 160 item checklist. Buyers should also run a check on the vehicle history report. A used car would be preferred over clean salvage titled cars or salvage cars. Though a clean salvage titled car is salvaged but the repair required can be minor and the vehicle can be easily made to run on the roads.
How to Avoid Fraud
It is always dangerous to make assumptions. Even if a car is certified, there are chances that a car may have been flooded, wrecked or damaged. Here are some pointers to remember before buying a used car:
You need to verify that the mileage statement is agreeing to the readings of the vehicle's odometer. A car with a troubled history would have titles like salvage, flood, junk, recovered theft or rebuilt. You can also check about any unpaid loan.
The cars that are put on sale on the online auction sites often come with a free used-car history report that can be used to authenticate the status of the car. You can also check the VIN report of the vehicle.
It is a must to get the vehicle checked by a reliable mechanic, no matter how good the car looks. He should pass the vehicle. If it is a must to deposit a certain amount to go ahead with the inspection, then you need to ensure that the paperwork has a refund clause.
Going for a used, clean or salvage title car for sale is not a bad idea. However you need to be convinced about the history and its condition.
Latest posts by AutoBidMaster Staff Writer
(see all)