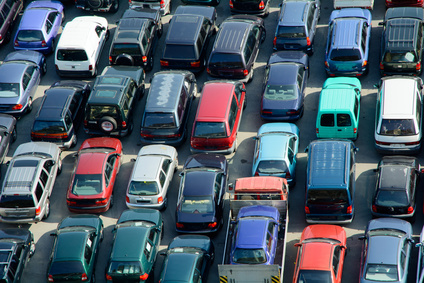 A Recreational Vehicle or an RV is of a class of its own! RV travelling is an unparalleled experience that millions of people yearn to enjoy. A paradigm of our lives is that we long to go on vacation, but then we want to return to our cozy homes at the earliest. What if we could travel in a vehicle that's as comfortable as our homes? Well, a motorhome can do that for us and a lot more too!
Ask any RV owner about money saving tips, and they will advise you to buy one for yourself. Buying an RV doesn't need to burn a hole in your pocket. You can always opt for a used or salvage RV at an affordable price and invest some more money to get it repaired and customized as per your preferences. If you are wondering how to buy a Salvage RV or motorhome, then read on!
There are sure to be at least a couple of motorhome dealers in your area, and they will make sure to cut a great deal; for themselves! Yes, it's easy to be taken advantage of when it comes to purchasing an RV; but with a little research and caution, you can find a great deal for yourself. Have you considered buying a salvage vehicle from an online salvage auto auction?
Salvage auto auctions list vehicles of all types and brands at very affordable prices. Most of the vehicles listed may have moderate to extensive damage. However, with some research, one may be able to find vehicles that are not too badly damaged and can be restored to make them roadworthy once again. Moreover, when you pay less of an upfront price for an RV, you have enough room to allocate some funds to personalize it as per your needs.
The first step in planning your purchase is to set a budget. Also, take into account the restoration costs for a salvage vehicle. You might want to include things such as a refrigerator or a cooking workstation as per your requirements. Deciding on an upper limit to spend will also help you narrow down your search.
Where to look for a motorhome should not be a concern any more. You can simply go online and participate in an online auto auction. You can access thousands of RV's from hundreds of locations through these auto auction websites. In fact you can register for free on most websites.
After you register you can start searching online for a vehicle that meets your expectations. Most websites show clear images of the motorhomes along with other information. Interested buyers can also check the vehicle history using the Vehicle identification Number (VIN). One can compare different models online and even ask the auction company to arrange a vehicle inspection on their behalf.
Most websites require members to place an online security deposit before they can start bidding. Online bidders must understand the website terms and conditions well for best results. These auctions are absolutely safe, convenient and very popular across the USA.
Latest posts by AutoBidMaster Staff Writer
(see all)