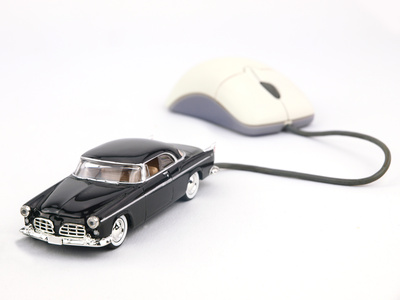 Everyone loves those swanky new cars in the showroom window. As we move past those sparkling cars, many of us fantasize about owning one of our own! However, before you give in to the temptation and spend your every dollar on a new car, just take a moment to think of buying a used automobile.
For all we know, a new car may be an expensive choice, partly because of depreciation. A new vehicle loses a lot of its attraction and value in the first 2-4 years. On the other hand, if you buy a used vehicle, you do not have to bear the cost of depreciation. One great misconception with used cars is that people assume that buying one is equal to buying someone else's troubles! However, the truth is that one just needs to do some good research to find a great deal.
In fact, one can find very affordable vehicles that can run well after some repairs, at salvage vehicle auctions. Salvage auctions list all types of vehicles for sale. Vehicles may be listed as per their make, model and by the type of damage that they have suffered. Most of the salvage vehicles need moderate to heavy restoration. However, with some research, one may also find police impounded, bank repossessed, or theft recovered vehicles that do not have much physical damage.
Most of the used vehicles listed are damaged, but their affordable price tag leaves enough room for repairs; making them a great purchase at times. Look for salvage auto auctions in your area. For example, you can search for salvage vehicle auctions in Long Island, NY. This way you can plan a visit to the auction lot and inspect the vehicle yourself. With the option of online salvage auto auctions, you can access thousands of cars on sale from various locations across America!
The important thing is to remember is that when you buy a salvage vehicle, it could need a great deal of repairs. Hence, one must factor in the repair costs and then decide if they are worth their price tag. Some online auction websites also offer vehicle inspection services on behalf of the online bidders. Most auction websites display information about the listed vehicles, including clear images from various angles, the Vehicle Identification Number (VIN) and a few other details.
One can register for free on an auto auction website; however, a security deposit has to be paid online before one can bid on a listed vehicle. All transactions take place online and some websites even help with shipping the vehicle to the bid winners as per their terms and conditions.
One can learn a lot more about such auto auctions on the internet. With ample research and logical actions, one may find a great used vehicle online.
Latest posts by AutoBidMaster Staff Writer
(see all)