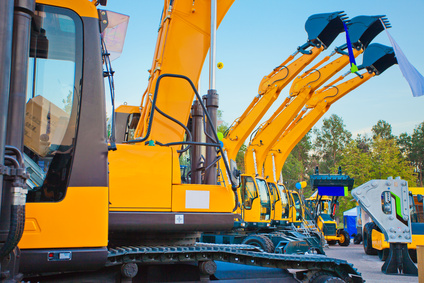 Auctions offer a faster and more convenient way to get hold of all types of tools and machines, compared to the traditional approach involving a dealer. Moreover, if a company is finding it hard to sell off and dispose of its unnecessary items, the best way is to salvage it and offer them on sale. From farming to manufacturing and construction, you can find a wide variety of salvage heavy industrial equipment for sale.
Types of Heavy Machinery offered at Auctions
Farming equipment: You can find used/damaged tractors, harvesting machines, riding land mowers, farm trucks, choppers etc. from different brands which are offered to the highest bidder. They are offered at a less price compared to the actual retail price available with dealers. So, these form the best-buy options for bargain hunters.
Construction equipment: These include heavy-duty vehicles like cranes, road rollers, loaders, crawlers, excavators, forklifts, bulldozers, motor graders, backhoes and compactors. They are offered for sale and have undergone minor/major damages in the past.
Manufacturing equipment: These range from crushers to garbage trucks, shredders, welders and other salvage machines for sale.
Depending upon the type of equipment required, you need to look out for the suitable auctions and bid for your heavy machinery to get them at the best prices within your budget.
What are the Benefits of Industrial Equipment Auctions?
There are a lot of advantageous aspects to consider from the end of both buyers and sellers.
For Buyers:
Required machinery at an affordable price
Inspection of equipment before placing a bid
Best salvaged tools and machinery for sale
Simple, fast and convenient bidding process
Good utilization of salvaged/used machinery
For Sellers:
Profitable way to make money on equipment which is no longer needed
Minimum effort and quick payment
Removing obsolete/unwanted heavy-duty items at once
Whether you are a buyer or a seller, you can simply take advantage of online auctions for used industrial equipment.
Going Online
Currently, going online for any product or service is a great trend. The online automobile marketplace includes auction websites that are gaining popularity. Online auctions present a smart, convenient and quick way to find used industrial equipment, as well as vehicles of all types at affordable prices. You don't require a dealer's license to take part in the bidding process. Moreover, they offer free registration, minimum security deposit and other underlying advantages!
Latest posts by AutoBidMaster Staff Writer
(see all)