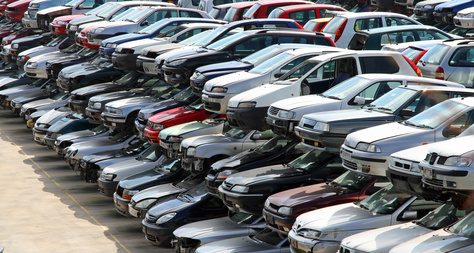 Every day there are junk cars for sale for various reasons. While sellers dispose of their cars for many reasons, it may come as a blessing in disguise to others. Junk car sales may provide you with the opportunity to acquire a car that you have always desired to have. It also offers you an opportunity to find spare parts for your car that have been lying in the garage for years.
Why are Cars Sold as Junk?
There are many reasons why a car should be considered as junk and put up for sale. This may be from the wreckage of an accident that has been proven to be irreparable. In some instances, companies and other institutions write off their vehicles as junk due to their declining running condition or damaged body.
Where to find Junk Cars?
Junk cars are normally sold through auctions. These are organized by various registered agencies which act on behalf of the vehicle owners. Usually, the advertisement of these auctions is done through print and electronic media to ensure that the general public becomes aware when the auctions take place. The auctions normally take place at a predefined place, in most cases at the premise of the auctioneer or the agent.
Things you need to know before buying a Junk Car…
Before you place a bid to buy a junk car, you need to have enough information on various things. This includes:
The reasons why the vehicle has been written off as junk
The benefits you will get from buying the junk car
How clean the vehicle is. Has it been stolen or been involved with an accident?
The intended lowest bid that can be accepted for the junk to ascertain it, if it is worthwhile.
Who can benefit from buying Junk Cars?
There are many who can benefit from buying junk cars. Junk cars for sale are open to all including those who want a junk car to get refurbished to make it look like new. Spare part dealers also buy these junk cars for dismantling. They then resell the parts as second hand spare parts. If you fall into one of these categories, you can easily take part in the auction and bid on junk cars conveniently. For this purpose, you can visit AutoBidMaster (www.autobidmaster.com) to find various junk vehicles listed, and choose the one you need through a simple as well as exciting auction process.
Latest posts by AutoBidMaster Staff Writer
(see all)