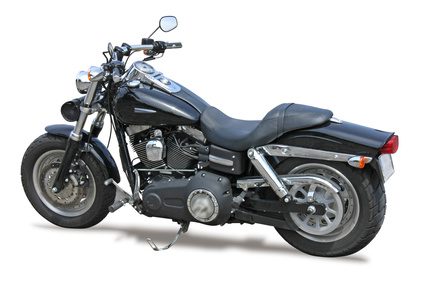 When you are on the road riding a Harley Davidson, onlookers will envy you. The popular name in the world of motorcycle, Harley Davidson, often abbreviated as Harley or H-D survived the Great Depression in the 20th century. Also, the American motorcycle company survived stiff competition from Japanese manufacturers by coming up with machines that had a retro appeal and look and feel of their former machines. Everything from brakes to wheels, electrics, carburetors, forks and shocks were changed to enhance the performance and get buyers' attention.
Toughness, speed, quality and versatility, Harley Davidson is all about superiority. It is a motorcycle that will live for a lifetime with you. When you own a Harley, you own a piece of American history.
Owning a Mean Machine
So, you want to buy a Harley motorcycle? You aren't alone. There's something about riding H-D that has created loyal groups of owners around the world. But, owning a Harley Davidson is an expensive desire and you will have to shell out thousands of dollars to take the mean machine home.
Don't let the hefty price tag stop you from riding your dream machine. Instead of buying a new H-D, why not look around for a salvage model? Each day, millions of salvaged vehicles are bought and sold around the world. Chances are high that you might find a repairable Harley Davidson that is not is a very bad condition at a dirt-cheap price.
When you have an experience in bike repair, you would love to work on a Harley. It is always interesting and a great learning experience to repair H-D and ride it.
Repairing and modifying a salvage Harley Davidson is a profit making business for some. They buy a model at cheap price only to repair, customize and sell it for a good price. So, if making money is in your mind and you are familiar with the ins and outs of this machine, start looking around for a salvage model.
Options Available
Six model families with distinctive frame, engine, suspension and other characteristics, Harley Davidson caters to different demands of the riders. H-D bikes come in Touring, Dyna, Sportster, Softail, Street and V-Rod designs.
Touring
Touring models have large saddlebags, rear coil-over air suspension and offer full fairings with CBs and radios.
Dyna
Dyna models have a narrow XL-style front fork and wheel. The new Dyna frame has big-twin engines and traditional design.
Sportster
The early designs gave Harley the look of a racing motorcycle but 2004 model had a new frame with a rubber-mounted engine. A Sportster motorcycle is powered by four-stroke and V-twin engine. This category has received so many design and model updates in the past five decades.
Softail
Softail is a big-twin motorcycle reflecting the Harley's strong value on traditional. The real wheel suspension is hidden under the transmission and the motorcycle has heritage styling.
Street
Harley Davidson's newest platform is designed to appeal the young riders looking for a light weight bike. It has an all-new, liquid cooled, 60 degree V-twin engine and a six speed transmission.
V-Rod
V-Rod has a resemblance different from the traditional Harley lineup. It has an engine jointly developed with Porche, overhead cams and liquid cooling. An anti-lock braking system was also added to V-Rod models in 2008.
The Price
For those buying a Harley Davidson through online salvage auction websites, there will be no dearth of models to choose from. Whether it is a 2011 model that you want or a 2014 make, the price will depend upon the condition of the bike, kilometers it has covered and the year of manufacturing. One might get a Harley made in 2014 for $4,000 when the price of the brand new bike is much more than this. Always calculate the repair estimate of the bike before placing a bid to avoid disappointment at the end.
Whether you are a motorcycle enthusiast, a speed freak or a bike collector, there are many reasons to own a Harley Davidson. Owning a Harley is indeed a dream come true for many. Look out for a salvage deal to fulfill your desire of riding a powerful machine that will always be the most pride possession of two-wheel lovers.
Latest posts by AutoBidMaster Staff Writer
(see all)