Although public transportation is doing a wonderful job, helping millions of people commute from one place to another, having your own means of transportation has its own added advantages. You can take your family out on vacation, anytime and anywhere without having to stand in queues for tickets or hitch-hiking. In order to find the right car, a little legwork before buying, will help you make an informed decision. You can pore through the countless options and salvage cars for sale in Chicago, to find a perfect match for your profile.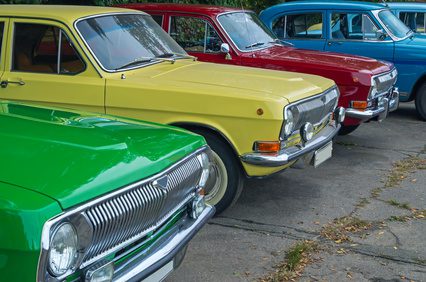 What to look for
Today, various auto makers are offering just about every imaginable technology and feature in their latest models. This leaves buyers all the more confused about which elements to prioritize and what to choose. If you already own a vehicle, you probably know what to look for in your upgrade. However, those who are buying a vehicle for the first time, it is essential to learn about the options available in the market in greater detail.
Scott Seguin, a Sales consultant at a top-notch automobile company (Hyundai), says that, "….considering needs over wishes is an important factor in determining the vehicle that is right for you." So, before you embark on the purchasing, here are a few questions that you should ask yourself:
Do you want to buy a car for city use only?
Will you be driving long distances as well?
Do you want it for commercial use
Will you be looking to resell the vehicle at some point?
A plethora of information is available online to help you with the initial research. This includes several beneficial tips, advice and cost comparisons. Decide on the car that you want to buy and then proceed to explore some of the options that we are going to discuss.
Options for acquiring one
Buying a brand new car is usually an expensive proposition. A used car is still costly, yet not as costly as a brand new car. On the other hand, salvage-title cars are cheaper than both brand new and used cars and offer you more value for money and a bigger selection of options.
Classifying a car as being 'salvage', occurs when an insurance company considers it to be beyond repair. Despite such a state of affairs, a mechanic might tell you just the opposite. It is unfortunate that sometimes the potential value of these cars is overlooked just because they have been titled as 'salvage'. Salvage cars work efficiently and look just as good as their brand new counterparts, after going through repairs at comparatively reduced prices. Autobidmaster.com, conducts online auctions of salvage cars. Go get the car of your dreams, a family vehicle, or any of the numerous options waiting for you. You can purchase your dream car from the comfort of your home. In fact, live auctions on autobidmaster.com help you save huge sum of money that you could have spent on purchasing a brand new car.
Latest posts by AutoBidMaster Staff Writer
(see all)