Check it out! A Harley Davidson with some easily repairable damage at a low current bid! Now that's a deal to bid on!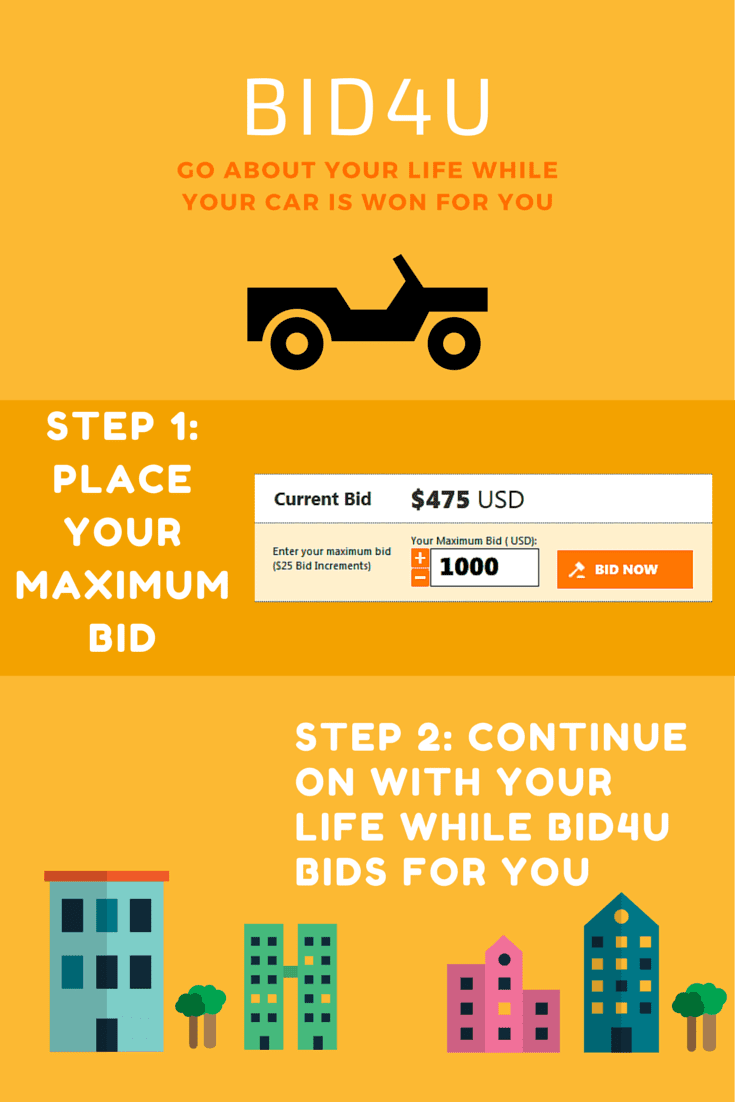 But wait… the Lot Listing Page says the Live Auction is scheduled for the same time as that important meeting next week. How will you be able to buy this dream motorcycle?
The Bid4U system has you covered! With Bid4U, it is incredibly easy to have bids placed on your behalf while you take care of the rest of your life.
During Pre-bidding, you will be able to place your maximum bid just below the listed Current Bid. Submit the highest price that you would be willing to pay for the vehicle (not including associated fees or shipping costs), then sit back and relax. The Bid4U system will bid incrementally on your behalf up to your maximum bid. The increment amount will be displayed next to the box where you enter your bid.
There are a few key points to remember when placing your maximum bid:
Nobody but you will see your maximum bid. Other bidders only see the current winning bid.
Setting an odd amount, such as $4,100 rather than $4,000, will help you maximize your chances of winning the vehicle, since most people round their maximum bids to an even, round number (like $4,000). Setting your maximum bid just over a round number will help you to beat out the typical bidder by putting your maximum bid just above their likely maximum bids.
The Bid4U system will keep you as the high bidder unless/until your maximum bid is outbid by another bidder. So if you place a $4,100 maximum bid on an item with a current bid of $2,000 and $100 bid increments, the current bid will become yours at $2,100. If somebody comes and bids $2,200, you will be put back into the lead at $2,300, and so on. This way, you can maintain your position as the high bidder while still bidding the lowest reasonable price. If somebody bids $4,200, you will receive an email notification that you have been outbid and you will be able to log back in to increase your maximum bid if you like. This process continues through Pre-bidding as well as the Live Auction.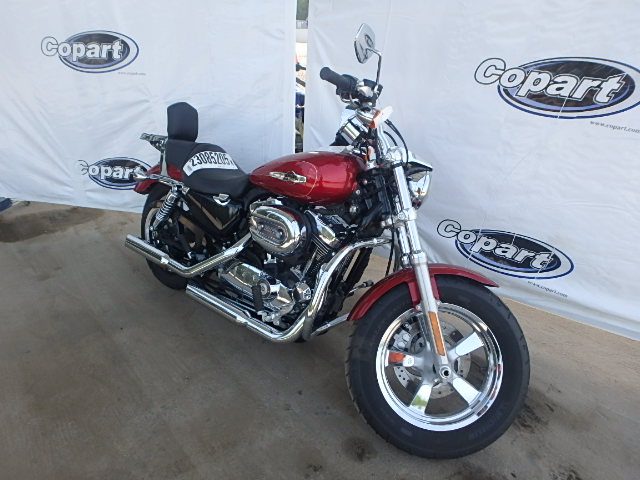 Thanks to Bid4U, you can be in your meeting while that Harley goes up for Live Auction and we'll let you know if you win it. It's so easy, you'll be tempted to bid on cars at all times of day. Go ahead, get started now – place your maximum bid at AutoBidMaster.com!
Latest posts by AutoBidMaster Staff Writer
(see all)