If you're planning to buy a salvage car, there are various platforms and options available to you, including sports cars, sedans, SUVs, and MUVs. There are many reasons to invest in a classic ride, including time-tested performance, comfortable and spacious interiors, and exquisite craftsmanship. To land a good deal, all you need to do is participate in classic car auctions online, and research to learn more about the available options. As far as the question; why you should invest in a salvage classic car, is concerned, we give you not one, but five reasons to click that "bid" button. Let's take a look.

1. Reduced Transportation Costs
Contrary to popular notions, driving a classic salvage car can be more economical than salvage sports cars and SUVs. The antique vehicles' design allows them to use parts interchangeably with models from the same period. Some models can even use car parts from different makes altogether. The primary reason behind such a design trait is the fact that most classic cars were repaired in-house. Mechanics did not have access to modern equipment, making it imperative for manufacturers to come up with a design that is easy to understand and capable of using components from different makes and models.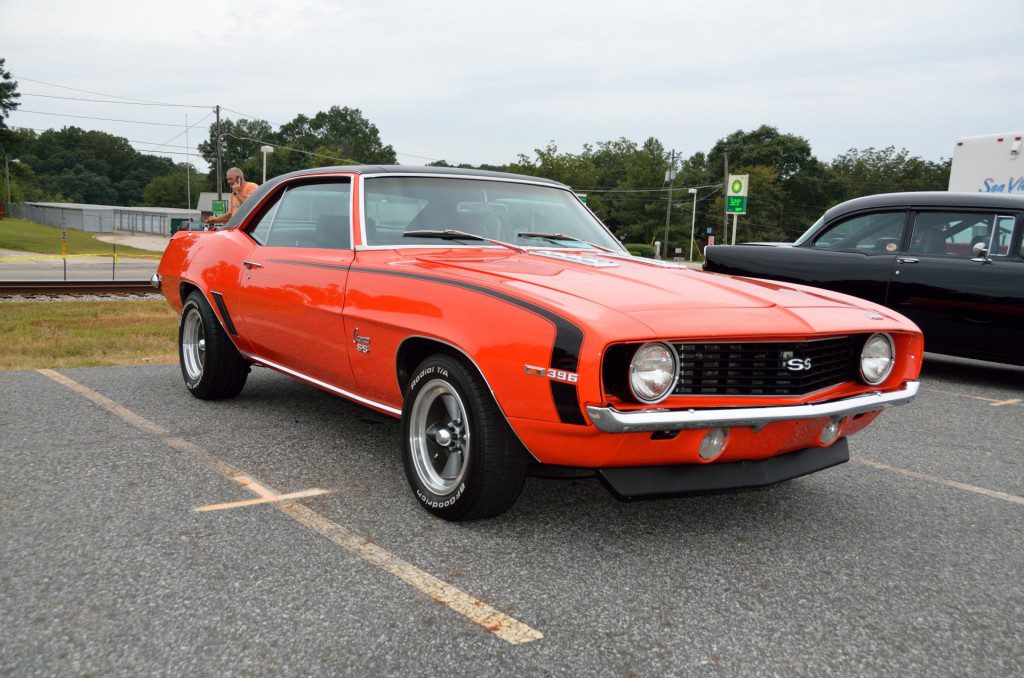 2. Timeless Value
Classic cars hold on to their value better than their modern counterparts, primarily due to their rarity and in-demand status. In rare cases, the value of some models may even go up. Also, classic car owners pay more attention to maintaining and repairing their vehicles, which is why the cars can hold on to their value better in comparison to contemporary models. Therefore, even if you plan to sell it off sometime in future, it will still be a win-win proposition.
3. Tax Savings
Owning a classic car that was manufactured before Jan 1, 1973 and registered as a "Historic Vehicle", entitles you to a 100 percent tax rebate. Now, there are very few benefits that can trump this advantage. Tax payments are a major component, when it comes to calculating the ownership cost of a car, more so in modern times when the government keeps on introducing/modifying the tax code. When claiming the benefit, you need to produce the MOT, insurance documents, and tax disc.
4. High Fuel Efficiency
Most classic car models may not be as fuel efficient as modern variants, which are equipped with latest technology and feature top-of-the line mechanisms. There are classic models, however, that can deliver a respectable mileage of 35 mpg and run on unleaded petrol. You can increase mileage by introducing a couple of changes, such as lifting the alternative axle ratio or modifying the overdrive gearbox. However, before proceeding with any mechanical mod, it is important to be sure about the outcome.
5. Experience Lost Wonders
Yesteryear car models include features that are not available in contemporary variants. Exotic vehicles boast characteristics, such as large trunks, bench seats, control knobs, and vent windows. Such features, apart from making more space and comforts available to users, also help the driver establish better control on the vehicle's movement. Therefore, if you are looking to buy a vehicle that is nothing like the so called modern machines, buying a salvage classic car is a failsafe way out.
Final Words
Investing in a salvage classic car helps you reap all the advantages listed above, and of course, the feeling of owning a part of history. It is, however, important to make the right choice by assessing the condition and value of the options you find classic car sales. Whether you are a collector or want to use the car for daily commute, if you land a good deal, it is sure to be a wise investment. AutoBidMaster.com provides a variety of classic cars for sale at affordable prices. All you need to do is register with us, browse the models available, and place your bids. You can also contact our representatives at +1 (503) 298-4300 to discuss your requirement.
Latest posts by AutoBidMaster Staff Writer
(see all)