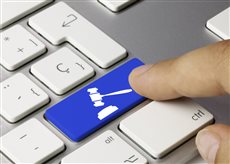 Buying industrial equipment is always a cost-intensive decision. Especially when it comes to nascent establishments, such purchases can be a huge expense. That's where online industrial machinery auctions offer a viable way out, by letting you choose from a variety of industrial equipment at affordable prices. In fact, online auctions featuring industrial equipment for sale not only offer some great savings, but also save the buyer from the hassles associated with searching for the right options. Let us look at some of the most in-demand industrial equipment that you can find at online auction sites such as AutoBidMaster.com. Take a look.
1. Hay Balers
A hay baler is common farm equipment used to produce rolled or round bales. Its job is to compress and roll, cut and raked hay and flax straw, into compacted round bales. Hay balers are also used in material recycling facilities to bale metal, paper, and plastic, so they can be easily stored, handled, and transported.
2. Forklifts
Forklifts are widely used in manufacturing and warehousing operations. They are used to lift and move heavy materials over short distances. According to the industry type and the weight of the load , forklifts are engineered in various designs and sizes.
3. Trailers
Trailers are manufactured to transport goods and materials. They are mostly not powered and towed by a motorized vehicle. There is a wide assortment of trailers available at online industrial machinery auctions for sale. Some of the types include bicycle trailer, construction trailer, and semi-trailer, to name a few.
4. Tractors
A tractor is precisely engineered to haul trailers, agricultural implements, other attachments such as dozer blades, chisel plows, and roto-tillers. The most common use of tractors is on agricultural farms for tilling, plowing, and other tasks. It is also useful in construction and manufacturing industries for loading trucks, small demolitions, and a number of other small tasks.
5. Generators
Generators are machines that generate electricity by converting mechanical energy into electrical energy. They are used in homes, offices, and various industrial units to provide power backup when supply from the grid trips. Industries that work with heavy industrial equipment use several huge generators to run the equipment.
Parting Words
Purchasing industrial equipment for sale from online industrial machinery auctions is always a convenient and cost-effective proposition. If you are asking yourself, "How much can I expect to save by purchasing a Industrial Equipment Auctions at auction?", the answer is, 'A LOT!'. Apart from offering workable industrial equipment, the auctions also trade irreparable machines that can be used to obtain spare parts. The online industrial machinery auctions held by AutoBidMaster.com give you a reliable avenue to buy industrial equipment. We carry an extensive range of repairable and damaged industrial equipment for sale, all available at throwaway prices. Get more information by calling us at +1 (503) 298-4300 or filling up the contact form.
Latest posts by AutoBidMaster Staff Writer
(see all)