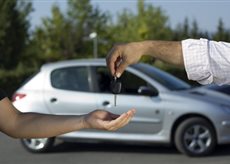 Wrecked car auctions feature salvage vehicles that have sustained damages or have been repossessed by law enforcement authorities. However, you can also find many salvage cars for sale with minimal damage. Investing in these vehicles can be a prudent decision, given the fact that many such cars have minimal damages and are available at unbelievably low prices. Making the right picks, however, can be a tricky affair. That's why we have put together this brief guide to help you find wrecked cars for sale that deserve your investment. Read on.
Find out the story behind the salvage title
Before taking the plunge and digging into your pocket to buy a salvage car, it is important to find out how the vehicle was damaged and the repair jobs (if any) carried out by the last owner. You'll get the answer to this and other questions concerning a vehicle's history through its Vehicle Identification Number (VIN). The number appears on multiple places such as the driver-side doorpost, the rear wheel well, and front of the engine block. Once you have this number, visit websites that offer free vehicle history reports to get all the information you need.
Ensure no parts are missing
We strongly recommend inspecting the vehicle before you take a final decision. AutoBidMaster allows registered members to visit auction yards with a guest. You can use this service by paying a nominal fee. Ask your mechanic to accompany you and request them to inspect the vehicle to know which (if any) parts are missing and their estimated market price.
Bought the car: What next?
Ok, so you just bought the car and everything went fine, however, there are some other things that you need to do to make the car roadworthy.
Dry the car to avoid further damage to the engine and electrical components
Replace the old lubricants, gas, and other fluids (like brake oil) with new ones. Additionally, prolonged exposure to moisture can impact the functionality of gaskets and filters, therefore, you need to replace them too
Replace paddings and insulations that do not release moisture to avoid chances of mold and mildew formation
Clean the brake parts and replace bearings especially if it's a rear-drive vehicle
After performing all the above activities ask a certified mechanic to inspect different car parts, especially the electric components.
Signing off
The blog discussed some steps you should be taking before and after buying a salvage vehicle. Additionally, be very cautious while choosing your provider and prefer shopping with an experienced auctioneer. You can easily find a number of websites that stock and sell different wrecked cars for sales, including SUVs, sedans and classics. We believe in transparent dealing and upload vehicle pictures from different angles and mention the type of damage in unambiguous words to help you arrive at prudent decisions.
Latest posts by AutoBidMaster Staff Writer
(see all)