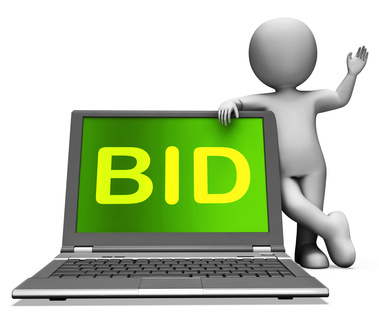 AutoBidMaster.com is a virtual place for buying and selling vehicles that are salvage. This is a website that is not direct dealers of salvage cars. They just act as mediators of Copart Auto Auctions and provides customers with details of the available vehicles that are available to buy. They charge a fee for acting as a mediator, but that charge is very nominal compared with the hassles that you may have to go through if you actually had to go to junk yards to find the products that you might want to buy.
The AutoBidMaster brokers cars that are salvage and used. Many parts are also available, and these parts are mostly in mint condition that can be used in place of any car parts that are damaged and can be repaired using these parts. The dealers as well as individual customers can buy cars and auto parts from AutoBidMaster.com. The cars and parts are listed on an auction, so anybody who wishes to buy a vehicle or vehicle part that is salvaged can place their bid and wait to see if they are successful. There is a registration fee to take part in bidding in the auction. The website informs you about the whole process and the options associated with it.
Once a deal has been made and a bid finalized, the website provides the customer with shipping facilities, too. The product is shipped by them to the exact address that the customer provides. So, the customer gets the product in his hand without any hassle straight to their doorstep. This actually saves the customer a lot of his own time that he would have spent had he bought the same product in person after trekking all over the county looking for it.
A car repair garage owner may buy a whole salvage vehicle at a much lower cost than the original brand new car parts that he uses to repair cars. Many of the car parts are readily available to him from the salvage vehicle, and he is in constant supply of car parts for his garage at any time when there is demand for any auto part arises. Customers may prefer to buy the salvage parts direct, and then provide them to the mechanic at once. This can reduce the waiting time rather than wait for the original brand new product being supplied. This is a good deal for the mechanic as well as the customer who have come to the garage to repair their car because this saves quite a lot of money, time, and hassle.
Autobidmaster.com is a favorite and permanent solution for car mechanics, repair garage owners, and customers who are in need of certain parts that are damaged in their cars.
To buy a salvage car, firstly, you will need to register your name demonstrated using a proper proof of identification, and the required fee. Once registered, you can start looking for the vehicle by its brand, name, or year, make, etc., according to your requirements. You can then place your bid on a vehicle that you found on auction. After you become the winner of the auction, you will need to complete the payment process online, and then place the order with your delivery address for the vehicle to be shipped right away.
Click the blog header and view the numerous salvage vehicles available through autobidmaster.com!
Latest posts by AutoBidMaster Staff Writer
(see all)