Four cylinder engines have caught up to their V6 and V8 counterparts, with the evolution and advancements in technology. Sophisticated engineering, improvements in turbocharging, and lightweight vehicle designs, have helped automakers breathe new life into their classic models. A perfect blend of acceleration and handling, you can get one of the four-cylinder vehicles at auto auctions online and public auto auctions, at affordable prices. Let's take a look at four of the fastest and affordable classic to latest four-cylinder cars from leading brand models, that you can get at AutoBidMaster and other reputable auctioneers.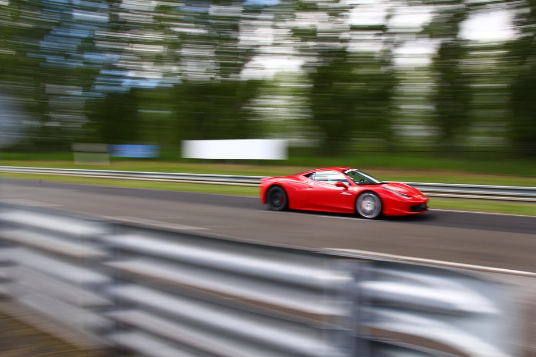 Ford Focus
The third generation Ford Focus is one of the hottest and fastest hatchbacks of all time. The first model of the third generation rolled out of manufacturing plants in 2010, debuting a new 2.0L direct inject four-cylinder engine. The latest model is the 2016 Ford Focus RS, with a 2.3-liter four-cylinder engine, which gives out 350 horsepower and 350 lb-ft of torque, allowing it to reach 60 mph in just 4.7 seconds. The car has a six-speed manual gearbox, with EcoBoost power and a high-strung suspension system.
Volkswagen Golf
The first generation of Volkswagen Golf was introduced in 1974. The car has given the auto enthusiasts some of the best four-cylinder cars up to the sixth generation. The latest 2016 Volkswagen Golf R is a turbo four-cylinder, compact four-wheel drive hatchback. Although the car is small in size, its 292 horsepower and 280 lb-ft of torque in a small size vehicle makes it one of the fastest four-cylinder engine cars. The cars in the series provide a smooth ride, even on rough terrains. The interiors boast class, and the hatchback design contributes to a generous cargo capacity and commendable fuel economy for such a fast car.
Ford Fiesta
The 2011 Ford Fiesta S featured a 1.6-liter four-cylinder engine, with sporty driving dynamics, powerful yet smooth engine, high fuel economy, and a welcoming cabin. Since then, Ford has been making advances in technology and design changes to the car. The current Ford Fiesta ST, with a 1.6-liter EcoBoost four-cylinder engine, is a menace on the road. Its low mass design and superb suspension system contributes to its fast speed. It reaches a decent 60 mph in 6.7 seconds, with a top speed of 143 mph. The fuel-efficient engine and sporty handling gives an awesome on-road experience.
Audi A3
First introduced in the mid 1990's, the A3 model from Audi has met and exceeded most driver expectations in terms of engine performance. Starting with the 2006 Audi A3 wagon, with a 2.0-litre four-cylinder engine and the best transmission of its time, the current A3 model is equipped with a four-cylinder 2.0 liter turbocharged engine, which produces 220 horsepower and 258 lb-ft of torque, making it to the list of the fastest cars in the category. It reaches 60 mph in just 5.4 seconds and its all wheel quattro grip gives the beast a handling edge.
Conclusion
The blog highlights some of the interesting and affordable performance four-bangers. Now that you have a list to start with, you can check the options out at public auto auctions or auto auctions online from AutoBidMaster. We offer used, salvage and repairable vehicles for sale at affordable prices. Interested buyers can visit the live auctions at our site or contact our customer care helpline at (503) 298-4300.
Latest posts by AutoBidMaster Staff Writer
(see all)