As you know, vehicles can be used not only for everyday routines such as driving to work or taking the kids to school but also for commercial purposes. One of the most common ways to supplement your income is to take on a side-hustle delivery service. Whenever there is free time, including holidays and weekends, you can help deliver goods for consumer giants like Walmart or Amazon (even Doordash). It can be a great way to make more money for a living, right? Especially near the end of the year and with a slew of happy holidays ahead, when people shopping online more often.
When it comes to side hustle deliveries, you should thoughtfully consider which vehicle to use. One great idea AutoBidMaster has is to invest in a used truck or van from the beginning. This will allow you to save money and start your additional commercial activity with less demanding options. So, we invite you to look through the most appropriate and affordable vehicles that suit the mentioned tasks the best.
Ford Transit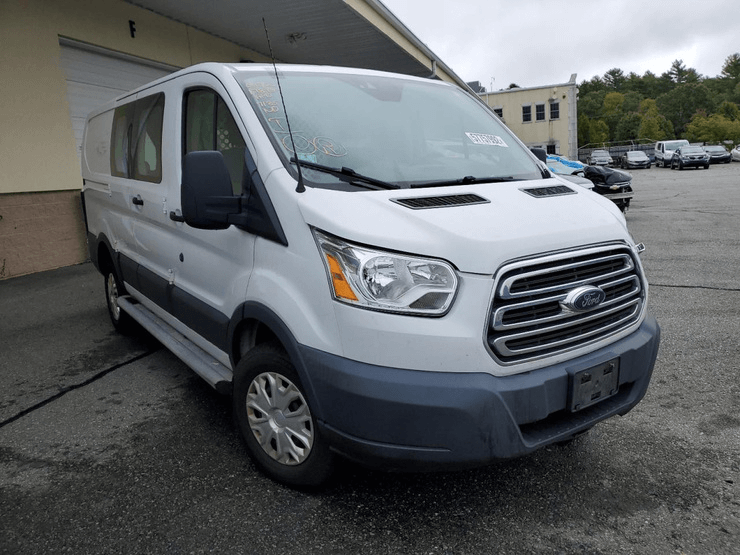 One of the best things about this vehicle is that it can carry a lot of cargo. It's probably one of the reasons Ford Transit is still the best-selling commercial van in the US and Europe. Besides all that, you can bid on your best Ford Transit with AutoBidMaster and save money.
We advise you to consider the 2019 Ford Transit T, with its 487 ft3 (13,8 m3) of cargo space and a maximum payload of 4,630 lbs (2,100 kg). If you're looking for something smaller but with great performance parameters, think about the 2020 Ford Transit Connect. Its basic configuration has a cargo space of 127 ft3 (3,6 m3) and a maximum payload of 1,609 lbs (730 kg).
When you buy the high-roof Ford Transit option, a 6-foot-5 person can stand in the cargo area. You can also get it with double sliding and rear load doors to give you plenty of room to safely work with cargo or tools. Ford gives a driver an opportunity to choose from nearly 60 different Transit van configurations with various performance and exterior parameters.
Mercedes-Benz Sprinter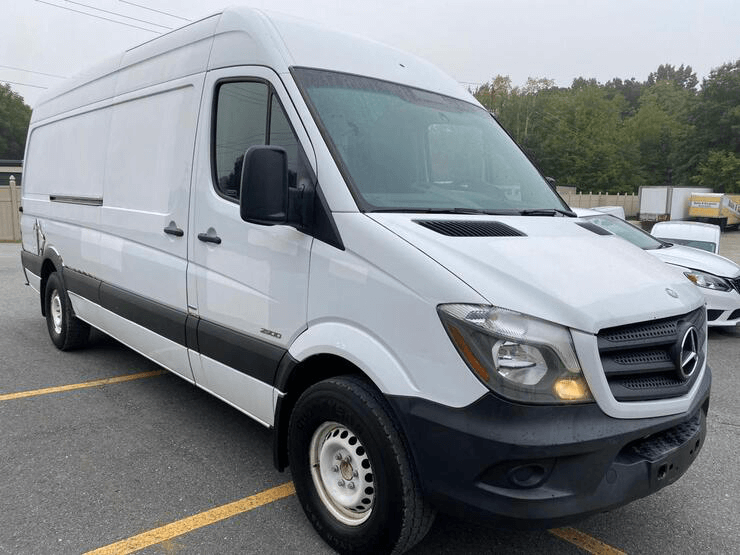 If you're going to deliver a significant volume of goods, this van model is the perfect solution. The Mercedes-Benz Sprinter has a great maximum payload index, which reaches up to 6,724 lbs (3,050 kg). It will be enough to cover a few big delivery orders. Its high capacity and several useful additional functions, such as a rear-view camera and a rain sensor, make shipping cargo comfortable. You can also take a look at the Mercedes-Benz Sprinter configurations we have in our inventory.
According to various opinions, the most reliable is the 2019 Mercedes-Benz Sprinter 2 model with a cargo space of 565 ft3 (16 m3). Another advantage of the mentioned configuration is the low fuel consumption for such a powerful van. In combination mode, the Sprinter achieves around 20 MPG, or 12 l/100 km. It allows you to save extra money when delivering goods.
Isuzu N-Series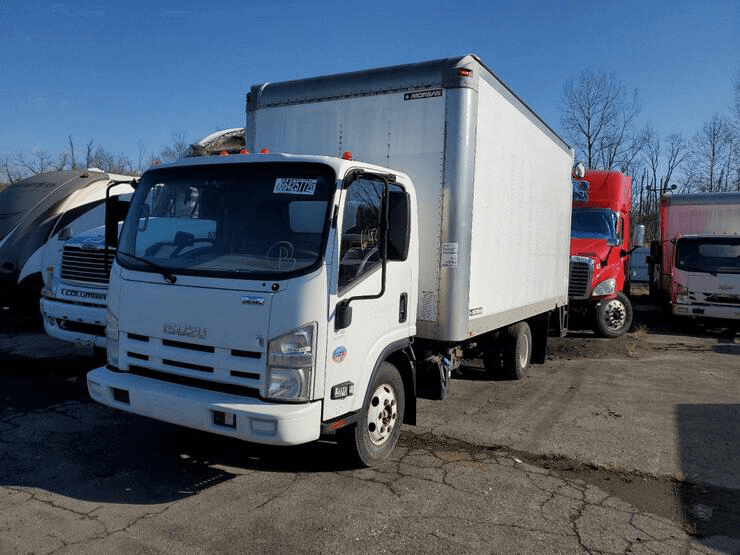 This well-known Japanese manufacturer specializes in medium-duty box trucks and buses. For a great quality-price ratio, you'll get decent fuel efficiency and long service life with high capability. Moreover, you can save a fortune when choosing an Isuzu N-Series with AutoBidMaster.
The most common and time-tested Isuzu box truck configuration is the NPR modification with a basic 5.2L diesel or 6.0L gas engine installed. Along with excellent performance, Isuzu vehicles stand out for their maneuverability and driver visibility. It's essential, especially in urban areas that allow you to control the truck when driving effectively.
When we speak about the basic model, it can deliver nearly 6,500 lbs (2,950 kg) of cargo. The Isuzu NRP-HD's maximum payload in its improved configuration on average reaches an impressive 8,600 lbs (3,900 kg).
The box length of the Isuzu NRP model reaches 16 ft (4,9 m), which gives you plenty of cargo space. Depending on your needs, you can choose between standard (which has slightly better towing capacities due to its lightness) and crew cab Isuzu NRP configurations.
Nissan NV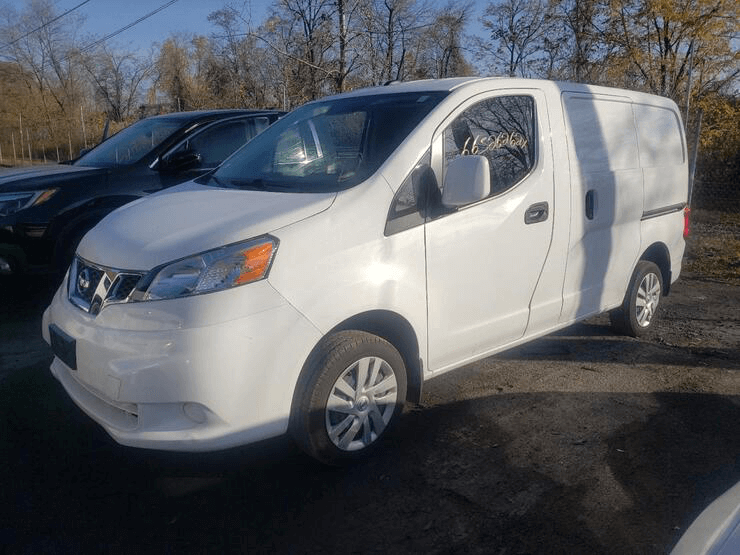 You can find many configurations of this compact van, including ones with a high roof. The Nissan NV model offers a lot of cargo space in both the standard and high-roof versions. Depending on the model specifications, it's possible to choose from the Nissan NV vans with a maximum payload of 2,645 lbs (1,200 kg) and ending with 3,860 lbs (1,750 kg). If we speak about the cargo space, it can reach 318 ft3 (9 m3). Choose whichever Nissan NV configuration you want by taking part in our online car auctions.
Speaking of some tips from AutoBidMaster, we advise considering the 2019 Nissan NV200 model. This compact work van has the lowest starting price of any other in a similar category. It also offers decent cargo space for a compact van. In general, this is an excellent way to begin a side business delivering packages.
Chevrolet Silverado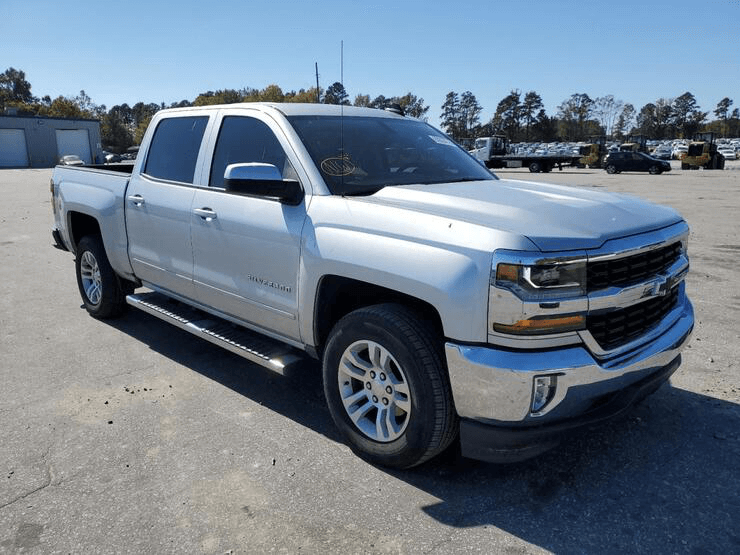 To make our list diverse and complete, let's include a pickup truck on it. This vehicle type is perfect for quick door-to-door delivery in a city. The full-size Chevrolet Silverado is recognized as one of the most sold pickup trucks in the USA, and we just couldn't pass it by without attention! Take a look at what great and affordable Chevrolet Silverado offers are available at our online auctions.
If you want to buy this pickup model, we advise you to consider the 2018, 1500 Chevy Silverado configuration. This option has a decent price-quality ratio and is quite popular on the US market. In addition, the 1500 Silverado model has perfect performance and controllability features. You can choose from three body trims: Regular, Double, or Crew Cabs. All of them have great capabilities for cargo delivery. For example, the 4WD Crew Cab configuration has a maximum payload of 2,120 lbs (961 kg). It's a great option for fast side-hustle deliveries.
In the End
We hope that AutoBidMaster's suggestions provided you with some useful ideas on how to start a side hustle delivery job quickly and cheaply. The main point here is that you don't need to spend a fortune to start an additional small business and earn some extra money. At our online car auctions, there are a great number of repairable trucks and vans with minor damage that are the most suitable options to start providing independent delivery services. All you need to do is open your mind to new opportunities. AutoBidMaster offers many options. Start reviewing them by registering on our platform, uploading a copy of your government-issued ID or passport, submitting a security deposit, and then you're a part of the car enthusiast's community. If you're looking for bulk access when examining of vehicle backgrounds, just sign up for dealer VIN lookup to get VIN check reports at a deep discount.
Please contact us in case of any questions and requests concerning online auto auctions, and our team of professionals will lend you a hand. You can also call us at: +1 (503) 298-4300 (4:00 AM–4:00 PM PST, weekdays) to get assistance.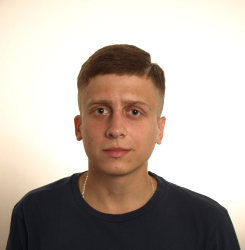 Latest posts by Vitalii Movchan
(see all)