One of the main confusions that salvage car owners have is whether they can re-register their car. Although insurance companies consider salvage cars as total loss, many of the vehicles are well within the scope of repairs. In fact, if you check our listing of repairable cars for sale, you will surely find more than a few options that need nothing more than some minor repairs. Repairable cars for sale are usually revived salvage, which is not a clear title, but the vehicle can go for re-registration. If you have moved to Texas and need registration renewal for your salvage car, this post provides some handy guidelines. Take a look.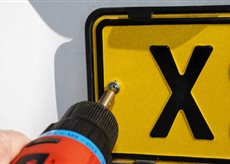 Documentation
Before you visit the local DMV, make sure you have all the required documents – identity proof, proof of car insurance, proof of vehicle passing a safety inspection, proof of your ownership of the vehicle, registration from previous state, application for registration, and proof of registration fee payment. Immigrants get a period of 30 days after establishing residency to register their vehicle.
Vehicle Inspection
Before registering, Texas Department of Public Safety (DPS) assures that all the vehicles undergo safety and emission inspections. It is imperative to pass all inspections to get a clearance. You cannot go for multi-year registration, as the option is available only for new cars. The registration and inspection fees must be paid beforehand to the Texas DPS. Moreover, in most cases, inspection and registration are done on the same day, and they might issue you a sticker that serves both the purpose (registration and inspection).
The stickers, issued by your county tax office, features:
Your license plate number
The name of the county where your vehicle is registered
Several digits of your vehicle identification number (VIN)
Vehicle's registration date
The registration expires on the last day of the stipulated month, but you may also get a grace period of 5 working days. Driving with an expired registration, however, can result in significant fines and may even get your vehicle impounded.
Renewal Fee
Though the registration renewal fees for different types of vehicles varies in from county to county, the standard fees charged by DPS Texas are as follows:
Cars and lighter pickup truck: $50.75
Vehicles weighing 6,001 to 10,000 lbs.: $54
Motorcycles and mopeds: $30
Automation fee of $1 for improvement of registration system
$1 for DPS Texas Sure insurance verification program and other DPS initiatives
In addition, you may also need to pay state portion of the fees or vehicle inspection fee to TX DPS after vehicle registration. The fee may differ based on the type of vehicles, the county, and the type of inspection required by your vehicle.
License Plates
If you are re-registering the vehicle for the first time, you may get a general issue license plate that is valid for 7 years. After the reflective coating of plates deteriorate, you can go for replacement at the county's tax assessor's office. You can also transfer the license plate to different vehicle for free, after the Texas DMV issues a new registration sticker.
Last Few Words
Although the registration renewal process is quite simple, you need to ensure that you have all the related documents during registration and inspection. If you are shifting to Texas and need a car that is easy on the pocket, you search ends at AutoBidMaster. We have a wide range of repairable cars for sale that can be great rides, but won't make you break the bank. To learn more about any of the vehicles listed with us or our bidding process, feel free to reach us at +1 (503) 298-4300, Monday – Friday (6am – 4pm PDT). You can also fill out our contact form and we'll get back to you, shortly.
Latest posts by AutoBidMaster Staff Writer
(see all)