If you are interested in buying a midsize sedan, there are many options in the market. Almost every package that you'll come across offers at least two powertrains. Modern midsize sedans boast powerful engines, classy interiors, and numerous safety features. The abundance of options can sometimes make selection of the right car difficult. To help you clear the smoke, we list four solid midsize sedan packages you can buy from auctions offering repossessed cars for sale.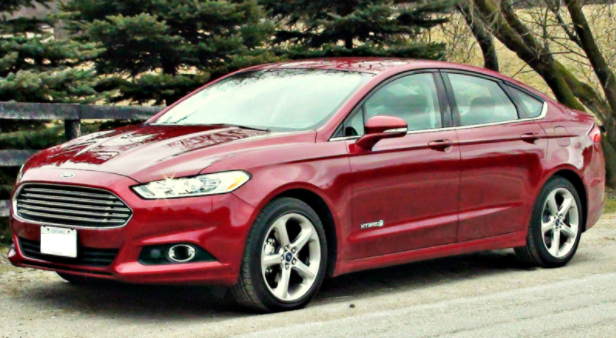 1. Honda Accord
The Honda Accord, after its inception in 1990, has been one of the top selling midsize sedans in the US. Currently in its ninth generation, the Accord is available in a wide variety of powertrains, one of the most loved is the 189-hp four-cylinder Sport model. The four-cylinder engine versions are also available with a Continuously Variable Transmission. For more power, you have a 278-hp V6 paired with a six-speed transmission. The Accord offers enough legroom and one of the roomiest trunks in its class.
2. Toyota Camry
While the Accord has been one of the top sold sedans over they years, Toyota's Camry has beat its sales record in the past. That is no wonder the Camry is one of the most bid sedans in bank repo and seized car auctions. The cushy and quiet mid-size sedan offers more room than the Accord and one of the best fuel efficiencies, at 35 mpg. Need more mileage? The hybrid version has got you covered. If you prefer a package with that offers some serious zip, you have the 268-hp V6 version at your disposal.
3. Mazda6
Drive the Mazda6 and bet you'll feel like you are driving a sports sedan. Equipped with swoopy sheetmetal and a list of tech features, the Mazda 6 connects you to the road in a way that none does in the segment. Add to these benefits a 40 mpg on the highway and multiple safety features such as blind spot metering and cross traffic alert, and you have sedan package you can't turn your eyes from.
4. Ford Fusion
The Ford Fusion, after its launch at the 2012 Detroit Auto Show, captured almost the attention of every sedan lover. The sedan, after all, borrows a number of design features from the Bond's own Aston Martin. Available in multiple powertrains like the Accord, Ford Fusion offers a great balance of handling and ride quality, especially the 240-hp 2.0 liter turbocharged four-cylinder version. The Fusion is also available in a Hybrid version that offers 41 mpg in the highway.
Own Your Dream Midsize Sedan!
Mid-size sedans are an ideal option for people who need a car that is bigger than compact sedans but less expensive than full-size sedans. If you've been shopping for a mid-size sedan but don't know from where to start, consider the above packages. The good news is, you can find such reliable cars in the form of bank repossessed cars for sale, and buy them at significantly less prices. To check out available options, click here. To use our Starter Membership (30-day free trial) and enjoy exclusive benefits, register here. You can call us at +1 (503) 298-4300 to speak with one of our representatives.
Latest posts by AutoBidMaster Staff Writer
(see all)