Quintessentially Italian, Maserati combines designs with sleek, sporty contours, and indigenous engineering prowess. Today, Maserati is a global automobile brand, with its presence in more than 70 countries. Every inch of a Maserati car is an inspired work of art and its insignia The Trident inspires awe and curiosity among automobile partons. Inspired by the historic Fountain of Neptune in Bologna, the Trident insignia defines the vigor and courage that goes into every car designed by the Italian manufacturer. Maserati has worked with many established engineers and designers such as Giugiaro, Ramaciotti, Pininfarina and Zagato, and created some of the most popular concept cars and designs of all time. Let's take a look at some of the most exciting car models of Maserati.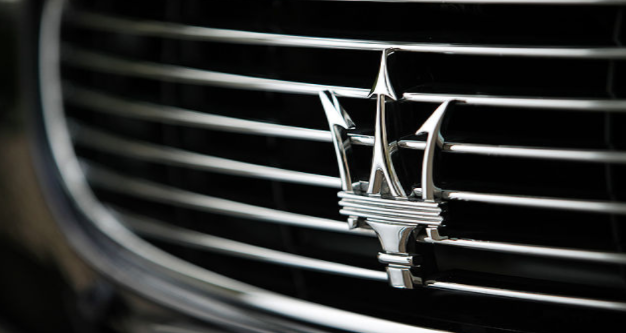 1. Maserati Ghibli( MSRP from $70,600, Ex-showroom)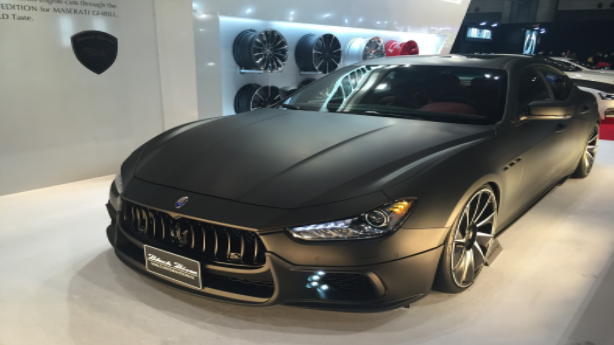 Leading the charge for Maserati's ambitious growth plans, the Ghibli takes her name from the Italian scouting planes during World War II. It's the first Maserati car to come in diesel and is also the first upper mid-sized executive saloon from the Italian luxury car brand. Hosting a twin-turbocharged 3.0-litre V6 petrol engine, which churns out 345 HP at 5,000 rpm, it also has the double-wishbone front suspensions with aluminum arms and the five-arm multilink system at the rear, which enhance Ghibli's ride quality. Maserati engineers specifically vetoed the electric steering, and instead installed a servo assisted hydraulic steering system, which together with the 8-speed ZF automatic transmission, gives the car its much desired linear power distribution and an acceleration from 0 – 60 mph in just 5.5 seconds, with a top speed of 163 mph. There are five operating modes of the Ghibli: Auto Normal and Auto Sport for automatic transmission, while there's also Manual Normal and Manual Sport for manual transmission experience, and finally the I.C.E. (Increased Control & Efficiency) mode. Being a Maserati, the Ghibli has its distinct character, and with frameless glass in the doors and the new Harman Kardon Premium Sound System with 16 channels, 15 speakers, and a 1,280-watt amplifier, making it impossible to miss this car anywhere.
2. Maserati Quattroporte S (MSRP from From $106,900 Ex-showroom)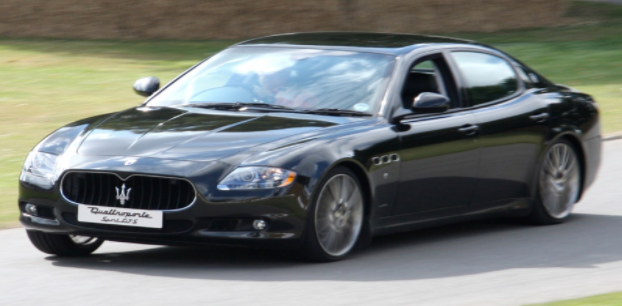 Quattroporte has been conjuring up all sorts of romantic imagery since first appearing in 1963, and has been one of the Maserati's flagship "four-door" models. Now, into its fifth generation, the Quattroporte has finally grown-up and takes its competition, the German limos heads-on. Designed with a five-metre long frame, this beast with large 21-inch alloys is done with all elegance, and looks all menacing. The higher range model is powered by an all-new 523 bhp, 3.8-litre twin-turbo V8 engine, and gives this Maserati masterpiece, real heart, and soul with a top speed of 190mph and 0 to 62mph acceleration time of 4.7 seconds. Now the car's structure has a lot of aluminum in it, and this makes it more responsive, and with an eight-speed ZF transmission and servo-assisted electro-hydraulic steering, this car handles beautifully despite its large design. The new Quattroporte comes equipped with an Air Quality Sensor, which combines a sensor and signal analysis system and calculates the external pollution levels, preventing toxic gas and polluted air and from entering the cabin. Additionally, the car includes the Adaptive Cruise Control system with Stop&Go, Forward Collision Warning, Advanced Brake Assist with Automated Emergency Braking, Lane Departure Warning, and an optional Surround View Camera.
3. Maserati Gran Turismo Sport (MSRP from $132,825, Ex-showroom)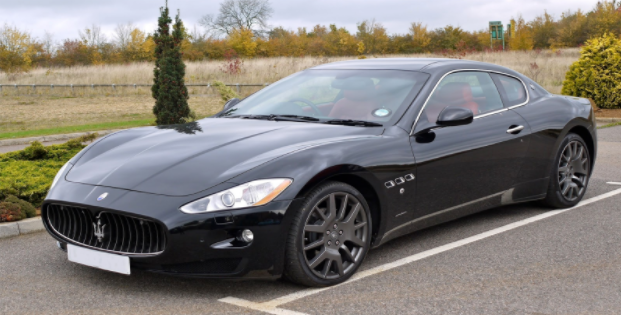 Inspired by the Maserati's Birdcage concept car, the GranTurismo is styled by Pininfarina, one of the most creative design houses of Italy. Standing grand in a metallescent Blu Sofisticato finish, and equipped with a Ferrari-derived 4.7-litre 450bhp V8 engine and computer-controlled 'Skyhook' suspensions, the Gran Turismo offers a relaxed and comfortable ride. This 4-seater sports car accelerates from 0 – 62mph in just 5.2 seconds, to reach its top speed of 177mph. Its interiors boast an incredible amalgamation of luxury and bespoke novelties such as leather upholstered seats courtesy of Poltrona Frau®, electrochromic door mirrors and the TPMS that continually monitors tyre pressures. With the path-breaking Maserati Stability Program (MSP) and highly efficient Brembo brakes, the Gran Turismo is also one of the safest Maserati to drive. Additionally, it's ZF 6-speed automatic gearbox, and hydraulic torque converter ensures smooth shifts for a manual transmission, while the automatic transmission of the Gran Turismo Sport is controlled by the MC Auto Shift software, enhanced with double declutch and rev limiter override.
4. Maserati Levante (MSRP from $72,000, Ex-showroom)
Named after the Mediterranean wind, Maserati Levante does glide effortlessly over every terrain. Maserati has put in everything they have to offer in this SUV, and the results are exceptional. The car comes with a 3.0 Twin Turbo V6 petrol engine with eight-speed ZF automatic transmission gearbox, Q4 intelligent all-wheel-drive system, and a torque vectoring system, which provide high levels of comfort while delivering exceptional driving performance. Levante has an advanced active air suspension offering five ride heights and the acclaimed Skyhook shock absorbing system with continuous damping variation, which smoothens those bumps in the roads and offers better handling. In terms of the premium feel that Levante offers, there are the premium leather seats, coupled with carbon fiber trims and embellished silk weave with a hand-stitched macro chevron, courtesy Ermenegildo Zegna. The car also has six dual-stage airbags, tire pressure monitoring system and active headrests to further its safety portfolio. Additionally, the car comes with safety features such as Adaptive Cruise Control, Rear Cross Path Detection, Blind Spot Alert, Lane Departure Alert and Forward Collision Warning systems.
Epilogue
Maserati combines the Italian panache for beauty and detailing, with immaculate engineering associated with German automobiles, giving rise to a new breed of luxury cars. Equipped with powerful engines, and crafted with dexterity and finesse, Maserati is one brand that is making indents into the US markets. Although these models carry a hefty price tag, there's no need to be disheartened by this. Search for Maserati cars for sale at AutoBidMaster, an online car auction site, and bid for them at your desired price. You can learn more about our bidding process, services, and inventories by giving us a call at +1 (503) 298-4300 or fill the contact form, and we would be happy to assist you.
Latest posts by AutoBidMaster Staff Writer
(see all)