Being the luxury automobile marque of the iconic Honda group has its perks, but Acura has carved its own niche in the global car markets. The Japanese automaker, to a large extent, supersedes its parent company, when it comes to creating high-performance vehicles. Inspired by Soichiro Honda's vision of creating automotive marvels, Acura has pushed the envelope of luxury sports car segment with the introduction of the NSX. In this blog post, we discuss the features of the NSX and its vivid, glazen look that turns heads, whether it is burning the racetrack or parked in the community lot. Who knows, on a perfect day, you may even find this beauty at a throwaway price on salvage car auction sites such as AutoBidMaster.com. Read on!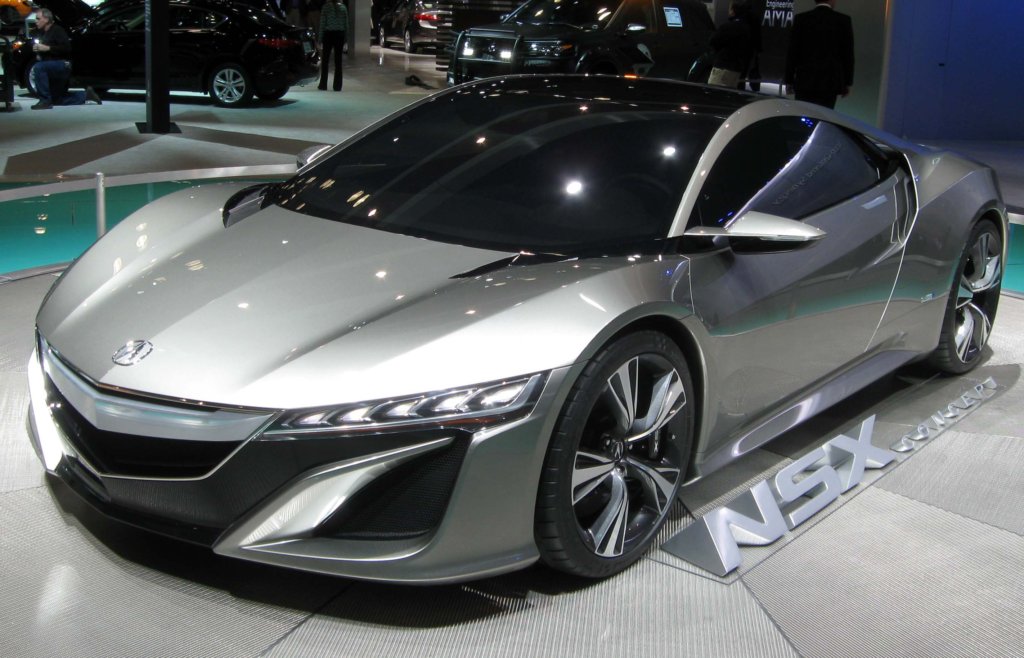 Configuration
Under its hood, the NSX carries a Sports Hybrid, all-wheel drive power unit, wherein front wheels are mechanically independent of the power unit at the back. The car boasts of a twin-turbocharged, DOHC V6 engine, together with a Direct Drive Motor Assembly and 9-speed dual-clutch transmission. The power unit assembly generates 573 units of horsepower, and 476 pound-feet of torque, enabling the car to attain an approximate top speed of 191 mph. The liquid-cooled engine itself is a work of art with its 24 valves, forged steel chain-driven camshaft, that incorporates fuel injection, and Throttle Control Drive-by-Wire assembly.
Comfort
The NSX, in addition to speed, also ranks high on the comfort quotient, with its plush interiors that incorporate Alcantara-trimmed and perforated Milano leather seats, with optional 4-way power adjusters and lumbar support. The car also has an Alcantara roof lining (optional), innovative air filtration system, dual-zone automatic control, tilt and telescopic and illuminated steering mounted controls. The makers have generously laden the interiors with premium leather, be it the steering wheel, door panels, or instrument panel. All in all, the complete package looks and feels as though it is straight out of a luxury car fan's dream.
Design
The design team of Acura is known for creating distinct designs that never fail to impress. Lending the car strength is a straight up chassis that consists of an aluminum space frame, shield-moulded composite carbon fiber outer panels, suspension mounting points, and high-performance castings for crush zones made of aluminum. On the outside, the NSX has a vivid, high-chromatic finish that accentuates sculpted lines of the car. Acura has also incorporated a nanoparticle aerospace innovation, called "Andaro", that gives the car its bottomless layered depths of chromatic body paint and uncomparable supercar finish.
Safety
The NSX is not only one of the fastest, but also among the safest supercars in production. The car has the complete gamut of safety features, such as Vehicle Stability Assist, Traction Control, Electronic Brake Distribution, Anti-Lock Braking System, Brake Assist, Multi-Angle Rearview Camera, and a Tire Pressure Monitoring System. Other safety features include an assembly of front-side airbags, 3-point automatic tensioning seat-belts, side curtain airbags, rollover sensor, and daytime running LED lights.
Wrapping Up
The power and allure of Acura NSX is beyond the scope of words. Complete with luxe materials, enigmatic color choices, and high chromatic finish that audaciously marks its presence, the car packages all that it may need to outclass pretty much every car on the road. Being the flagship supercar of a Japanese manufacturer, the NSX is gradually making its presence felt on the American soil. Though it might be a while before the car hits salvage yards, you can, however, buy premium sports vehicles at throwaway prices through salvage car auction sites such as AutoBidMaster.com. Explore our listing of sports cars, and feel free to get in touch, should have have any questions. You can reach us at +1 (503) 298-4300 or fill our contact form.
Latest posts by AutoBidMaster Staff Writer
(see all)