Price tags on new and pre-owned cars at local dealerships can sometimes be intimidating and beyond the reach of those shopping on a restricted budget. One avenue that can bear fruit, if you are such a shopper, is looking for donation cars for sale. Charities sell the cars to raise funds, and such deals, apart from being affordable, give you a chance to help a charitable organization and also get a reliable vehicle. Buying a donated car, however, demands some homework in terms of finding a reliable seller and meeting the applicable eligibility criteria to purchase. Being aware of the process involved in the purchase helps you navigate easier. Let's discuss some relevant stuff that buyers need to know about donation cars for sale.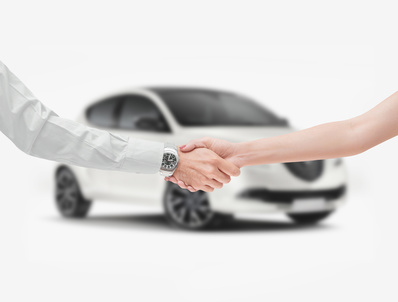 Buying a Donation Car
From a Charitable Organization
Many charitable organizations accept vehicles as donations, and put them up for sale to generate money for different causes. Make a list of charities in your locality and visit them to find out if there are any vehicles that they are willing to sell. The process, although time consuming, can help you land a cool ride and save a lot of money.
From Online Auctions
Buying a salvage vehicle is no less than a gamble, even if you are getting it at a rock bottom price. Online auctions, with their vast inventories and networks, are the ultimate platforms to find vehicles of all makes and models without the need of visiting every local salvage yard and dealership. The websites also offer donation cars for sale, so chances are high that you will spot vehicles that is in good condition and available at prices that are within your budget.
Note: Charitable organizations are always honest about any vehicle problems.
Qualification Requirements
You must meet the applicable qualification criteria to become eligible to purchase donated cars. The primary qualification is to "show the need" in a verifiable way. Some charitable organizations sell vehicles to people who need help, such as individuals trying to move from poverty to a more stable lifestyle. There are other organizations that do not operate this way and may sell to anyone for money to help needy people. Call charities in and around your jurisdiction to know the qualification criteria, and make sure to carry all necessary documents, such as citizenship proof, photo ID, and address proof to avoid any hassles during the purchase.
Last Few Words
Donated cars sometimes lack proper insurance and registration, as charities sometimes have budgetary constraints. The organization might not cover the registration and insurance costs, so you need to keep that additional expense in mind when setting a budget for the purchase. If the price looks over-budget, talk to car donation charities that offer low-interest loans to buyers. You can also speak with the representatives at AutoBidMaster for any purchase-related assistance such as how to bid. Fill out our contact form or call us at +1 (503) 298-4300
Latest posts by AutoBidMaster Staff Writer
(see all)