Want to Make Car Shipping Easy?
After you've found the perfect vehicle, placed your bid, and won, there's still a major step to go: getting the vehicle delivered. Car shipping doesn't have to be a difficult task, though, and we're sharing a few tips and tricks to get your vehicle to you quickly and without any surprises.
1. Run & Drive Verified
By finding a vehicle that runs and drives by its own power, you can avoid having to rent extra equipment when it comes to loading and unloading. While many auction yards use forklifts to get vehicles onto carriers regardless of their operating condition, buying a run & drive verified vehicle will stop you from having to rent unloading equipment to remove the car from the truck at your destination.
On the left hand side of the search page, you can filter vehicles by those that run & drive, among other specifications.

Keep in mind, a run & drive verification was given to the vehicle when it arrived at the yard. This information is provided by the auction yard, and we strongly recommend inspecting the vehicle before making a bid, or at the very least, running a vehicle history report through ClearVin.
2. Find an Auction Yard Near You
If you're shipping domestically, the closer the yard is to your destination, the cheaper it'll be to deliver your vehicle and it'll arrive faster, to boot. If you're an international customer, finding an auction yard that's closer to the port of departure to your destination country can significantly decrease shipping time and expenses. When you're shipping internationally, the vehicle has to be transported to the port of departure before it can be loaded into a freight container.
Just like the previous point, you can filter your search results by auction yard on the left-hand side of your search page. Filter by zip code, yard location, or state/province.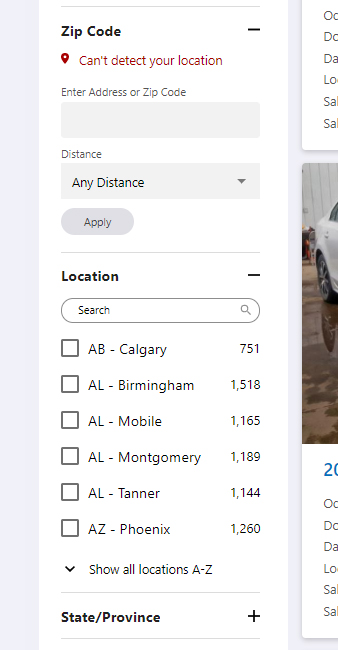 3. Time Your Purchase
Holidays are typically busy with international freight and cargo, and domestic shipments can be impacted due to weather and heavy traffic throughout the holiday season. Many people take time off work as well, and this includes shipping & logistics companies that'll be delivering your vehicle. If you make your purchase and arrange for shipping either before or after the holiday rush, you can cut down on both time and expenses.
4. Make Your Payments ASAP
Most shipping companies can't assign a driver to your vehicle until both the vehicle and all shipping dues are paid in full. Submitting your payment as soon as possible will not only kick-start the shipping process but will help you avoid any late fees that may be charged by the auction yard for vehicles that aren't picked up in a timely manner.
5. Fill Out Your Documents
This point goes along with the one mentioned above. The quicker you fill out all of your documents, like the Purchase Order Agreement, the faster the shipping process can begin and nothing will stop your vehicle from being removed from the yard. Make sure to e-sign all your documents as soon as they become available under your account.
Click your name in the top right hand corner of your screen, and you'll see a dropdown menu.

All of your documents and paperwork can be found here.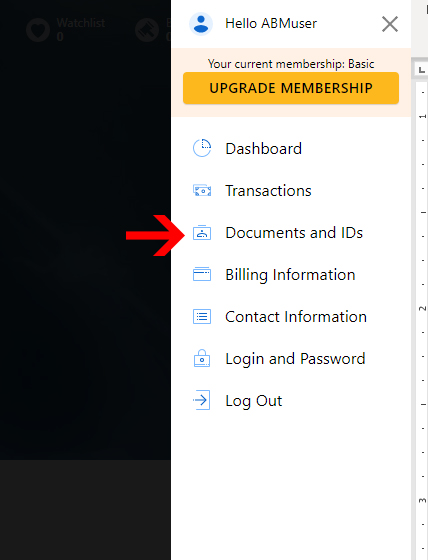 Car Shipping Made Quick and Easy
If you follow the pointers above, you'll minimize the chance of getting hit with storage fees, late fees, and all sorts of other mishaps that can come your way. If you're having trouble choosing a shipping company, we've been working with EasyHaul for years. Every vehicle listing on AutoBidMaster has a quote calculator on the right hand side of the page, or you can head over to www.EasyHaul.com for a guaranteed instant shipping quote.
Latest posts by AutoBidMaster Staff Writer
(see all)