With more than 10 years of experience, we at AutoBidMaster clearly realize how important it is to provide the full package of services when it comes to online car auctions. To keep abreast of the customer's needs, we offer not only an interactive bidding platform but also vehicle background checks and shipping. Speaking of the latter, you can order transportation of an automobile you won both through the United States and to the major maritime ports worldwide. Let's discuss more about what you get when shipping your vehicle with AutoBidMaster.
Domestic Shipping with AutoBidMaster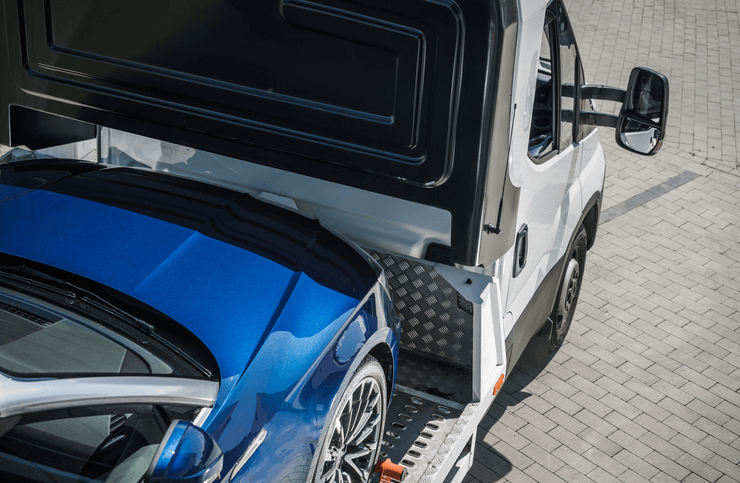 When bidding on a vehicle, you can easily order transport to any location in the United States right on the auction lot page, as well as familiarize yourself with the final price for your car. It makes our online services convenient and easy to use.
To place a domestic shipping order, please visit the lot listing page on our website and locate the "Place Order" section situated directly beneath the vehicle's photos. Fill out the necessary contact information to complete your order.
Please note that the delivery process begins only after both the payment for the vehicle and shipping have been made in full. We'll arrange for a licensed and insured carrier to collect your vehicle once we have received payment.

At AutoBidMaster, we offer not just cost savings but also faster delivery times for the domestic shipping of your purchased vehicle across the United States. To make it easier for you, we've incorporated a filter that allows you to search for vehicles located within a specific US state or near you by providing your zip code. You can access this feature by navigating to the bar on the left and selecting the desired state or province. Please note that this tool is exclusively available to registered members.
However, even if your dream car is located on the other side of the US coast, our team is fully prepared to handle the shipping process without any difficulties. For example, we also offer delivery of your vehicle to Hawaii and Alaska, particularly with the usage of maritime transport.
With the AutoBidMaster shipping, buying a vehicle at our auction is a seamless process. We work exclusively with licensed car carriers, and every domestic delivery is required to be insured. This ensures that our customers have a hassle-free experience when it comes to shipping their purchased vehicle.
International Shipping with AutoBidMaster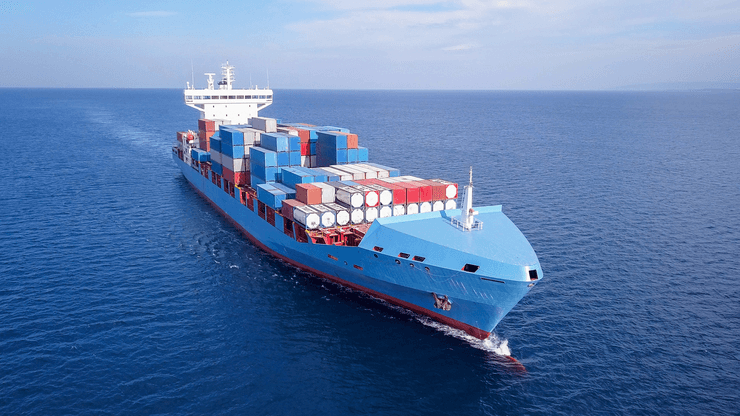 Once you have successfully won an auction, placing an order for international vehicle shipping is a simple and streamlined process that only requires a few clicks. First, head to the "Lots Won" tab and click on the "Place Order" button. From there, you can easily input details such as the port of delivery and any special delivery requirements you may have. Speaking of notifications, our system provides real-time updates on the progress of your shipment and sends them to you via email for your convenience.
When it comes to the documents needed, you must possess the original Vehicle Title and Purchase Agreement in order to ship your vehicle internationally. Once the vehicle has been shipped and processed by US Customs, these documents, along with the Bill of Lading, will be sent to you via certified mail. Speaking about the insurance, we offer Total Loss Coverage (1.5% of the vehicle's price) and Full Coverage (5% of the vehicle's price). You can learn more about them right on the auction lot page in the final price calculation section.

Please pay special attention to the fact that you cannot export your vehicle with the following notes in the Documents section: BOS / BILL OF SALE / LIEN / PARTS / JUNK / SCRAP.
If you have any specific questions about international vehicle shipping, check our FAQ section in the Help Center. In case there's no answer that meets your requirements, contact our dedicated team of specialists.
Tracking Your Vehicle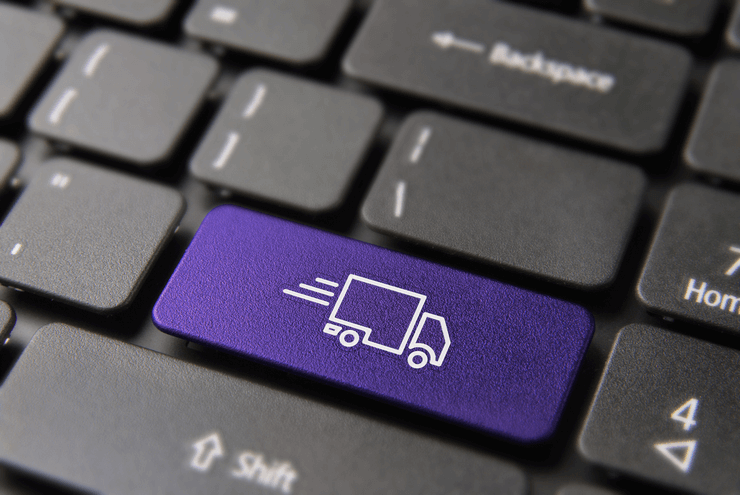 As AutoBidMaster keeps its business transparent and customer-oriented, we provide a few ways to get up-to-date details on where your shipment is currently located. To find out more, visit the "Lots Won" page in your personal account after you place a shipping order. That's where you can find the status of all the vehicles being won and hauled.
Our notifications will also keep you informed of the delivery status. We provide updates in a timely manner when:
Your order is placed
Payment for shipping has been made
Your vehicle is scheduled to be picked up from the auction yard
Your vehicle is picked up from the auction yard
Your vehicle has been delivered
In the case of international freight, our customers will get additional notifications as follows:
Your vehicle reaches the warehouse
Photos of your vehicle are posted
US Customs receives your ownership documents
Estimated departure and arrival dates are available
Container and booking numbers are assigned
Your vehicle arrives at the destination port
As you can see, we keep our shipping process as transparent as possible, so you'll stay informed along the whole hauling of your vehicle.
Why Ship Your Vehicle With AutoBidMaster?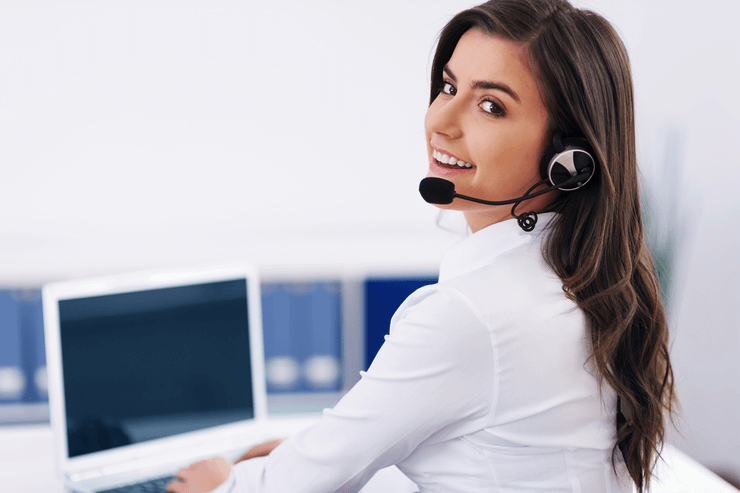 AutoBidMaster isn't just an officially licensed Copart representative with rich expertise in online auto auctions. We also provide a variety of services to help you transport a vehicle you won safely and efficiently. Here are some reasons why you may want to choose AutoBidMaster for your vehicle shipping needs:
Competitive pricing: We offer affordable pricing for vehicle shipping services. We also provide a transparent listing of delivery costs, so you know exactly how much it is to ship your vehicle before you commit to anything.
Convenience: With us, you'll get a hassle-free and convenient vehicle shipping experience. We handle all aspects of the shipping process, including pickup, transportation, and delivery, so you don't have to worry about anything.
Customer service: Our company is known for its exceptional customer service. They have a team of knowledgeable and friendly representatives who are available to answer any questions you may have and provide you with updates on the status of your shipment.
Safety: Our specialists take the safety of your vehicle very seriously. We use state-of-the-art equipment and experienced drivers to ensure your vehicle is transported on time and securely.
Insurance coverage: We provide insurance coverage for your vehicle during transport, giving you peace of mind knowing that your vehicle is protected in the unlikely event of damage or loss.
Overall, AutoBidMaster offers a comprehensive and reliable vehicle shipping service that can help you transport your vehicle safely and efficiently.
Order Your Shipping With AutoBidMaster!
If you're looking for a trouble-free and reliable way to not only get your next desired vehicle but also order shipping services in one place, look no further than AutoBidMaster. With a user-friendly platform, competitive pricing, and a team of dedicated professionals, we're committed to providing you with a seamless and stress-free shipping experience. So, whether you need to transport a car, truck, or SUV, trust AutoBidMaster to get your vehicle to its destination safely and efficiently.
To join our car enthusiast community and begin bidding, you must first create an account, provide your ID and a security deposit, and become familiar with our policies. After all the steps are taken, you are free to search for your favorite vehicle. Feel free to contact us online or via telephone: +1 (503) 298-4300 (4:00 AM–4:00 PM PST, weekdays).
We are on a mission to help our customers give a second life to used cars by simplifying auto auctions for all. – AutoBidMaster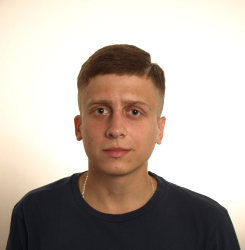 Latest posts by Vitalii Movchan
(see all)