We're always working on ways to give you the best auction experience possible, with features like shipping integration, dedicated customer service, and access to live auctions. From salvage Ferraris, to repo cars for sale, to salvage boats, we've got you covered.
And now we've made it even better.
Introducing Recommended Bids
With over 10 years of auction history, we're able to provide you with the estimated bid that may win an auction. Our algorithm takes into consideration the history of final bids on similar vehicles, damage types, odometer readings, title types, vehicle specifications, and other factors that are ranked by priority to provide you with the most accurate recommended bid we can. Many auctions are a guessing game, but with features like this, AutoBidMaster makes bidding on and buying vehicles easy for you.
On the right hand side of every vehicle listing, you'll see the recommended bid. Let's take a look at a salvage Ferrari, for example: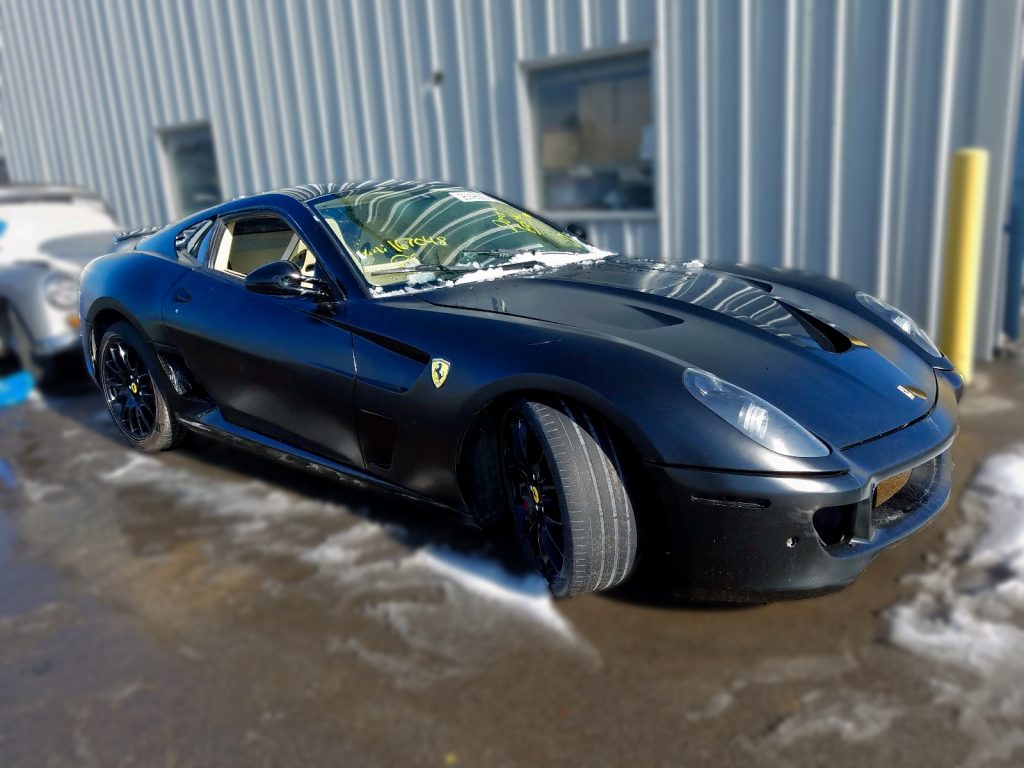 At the time this article was written, it had a bid of $33,000, with a buy it now price of $82,000. If you look below the bid box, you'll see the recommended bid.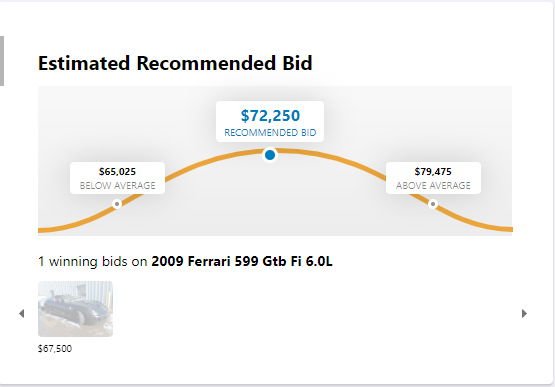 So, based on AutoBidMaster's history, we estimate that a bid of $72,250 would take this home. That's about $10k less than the buy it now price.
Let's take a look at something a little less extravagant than a salvage Ferrari. Here's a 2013 Nissan Pathfinder that's up for auction.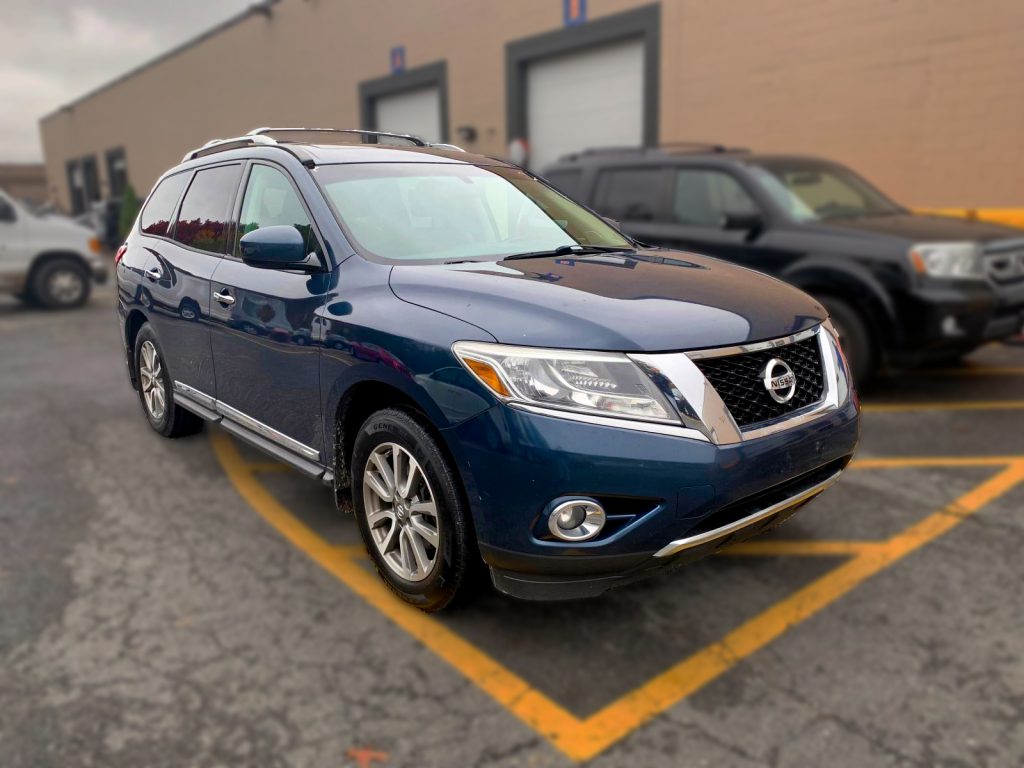 This one has a clean title, is run and drive verified, but it does have close to 200 thousand miles on it.
Let's take a look at its recommended bid: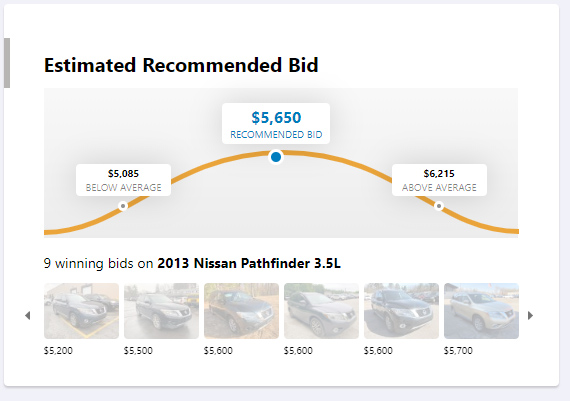 So, if you compare that with the Ferrari's recommended bid block, you'll see that we've been able to collect more data on the 2013 Pathfinder than we have on the Ferrari. For obvious reasons.
That being said, this Pathfinder has a buy it now price of $6,500, but our recommended bid places it at $5,650. You could save almost a thousand by following our recommended bid.
Our recommended bid can help you win a vehicle with a single bid. Remember, we'll bid in increments up to your maximum bid, so once you've placed it you can sit back and relax while we do all the bidding for you.
Other Membership Benefits
To take advantage of our recommended bid option, you'll have to be a member. As an AutoBidMaster member, you'll get discounted transaction fees, unlimited vehicle purchases, free ClearVIN VIN Check Report options, access to exciting live auctions, and more.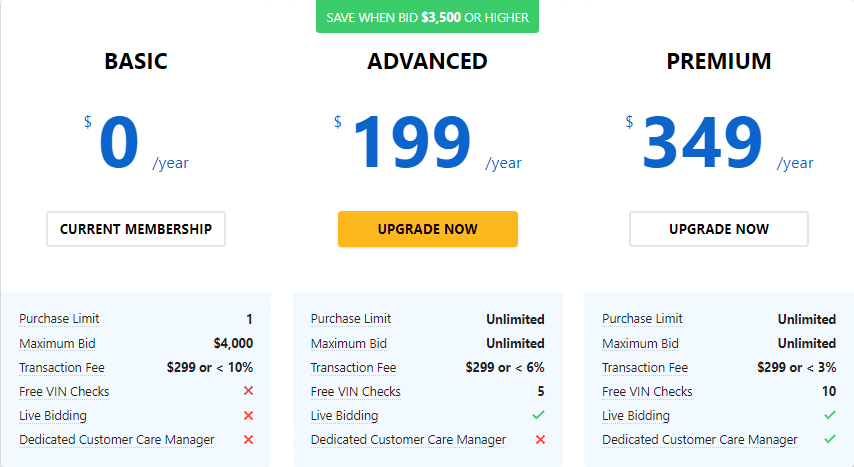 Upgrade your membership today for huge discounts on vehicles, all year. Along with that, don't forget to conduct a car VIN lookup on any vehicle you're considering purchasing, as it can reveal important information about the car's past.
If you have any questions or would like help upgrading your membership to take advantage of all of our features, give us a call at +1 (503) 298-4300, Monday through Friday, 6:00 AM to 4:00 PM Pacific Standard Time, or email us at support@AutoBidMaster.com.
Happy bidding!
Latest posts by AutoBidMaster Staff Writer
(see all)