Riding season is here! As we've officially hit spring, it's time for bikes to hit the road, rubber-side down of course. If you've already got a bike, awesome, go ride. If this is your first riding season and you don't have a bike just yet, you've come to the right place. Here are the top 4 bikes for beginners you can find right on AutoBidMaster.com.
When you're looking for your first bike, there are a few factors to keep in mind. You don't want to get something that's too powerful, or you might find yourself in some serious trouble. You want to get something reliable, and relatively easy to maintain so you can learn the ins and outs of your bike. There are definitely questions you have to ask yourself, like:
What kind of riding do I want to do?
This makes a huge difference when looking for the best beginner motorcycles available. Do you want a comfortable commute or are you trying to zip around backroads (safely and legally, of course) in your off-time? Do you live near dirt roads that you're gonna be itching to ride down? Cruiser, sportbike, dualsport, respectively.
These things also tend to change when you're just starting out: a riding style that you thought would appeal to you may turn out to hold no interest.
How much power do I need?
You gotta learn to crawl before you can walk, as they say. Starting out with a powerful motorcycle can develop bad riding habits to compensate for lack of control, and subsequently lead to accidents. We don't want that, so it's best to start with something on the smaller end. A common sentiment is 600cc or below.
Keep in mind that the bike's overall power is directly linked a variety of factors: the ergonomics, the engine size, the bike's weight, and so forth. A sportbike with a 600cc engine is going to be much faster than a 600cc cruiser, but the cruiser will be a little bit heavier. So as far as beginner motorcycles are concerned, smaller is often smarter.
Will I fit?
If you're short, you'll want to find a bike with a lower seat height. If you're tall, you won't want a small bike, as it'll be uncomfortable sitting hunched over for long periods of time. The handlebar position also affects the way you're seated on a bike, so make sure it's comfortable and fits you nicely before you commit.
Keep in mind that a beginner bike doesn't have to be a permanent commitment: it isn't uncommon to have your first bike for 6 months or so while you get comfortable, and then upgrade to something a little more powerful. That being said, here are 4 of the best beginner motorcycles you can find on AutoBidMaster.com!
Kawasaki Ninja 400
Kawasaki's Ninja series has been a staple of the sportbike world for quite some time. For years, the EX250 and EX500 were hailed as the best starter sportbikes available, and while that still holds true: in 20183 they introduced the Ninja 400. A 399cc engine putting out 45 horsepower and 28 lb-ft of torque along with a 6 speed transmission, the Kawasaki Ninja 400 is an excellent bike to learn on that won't leave you lacking overall.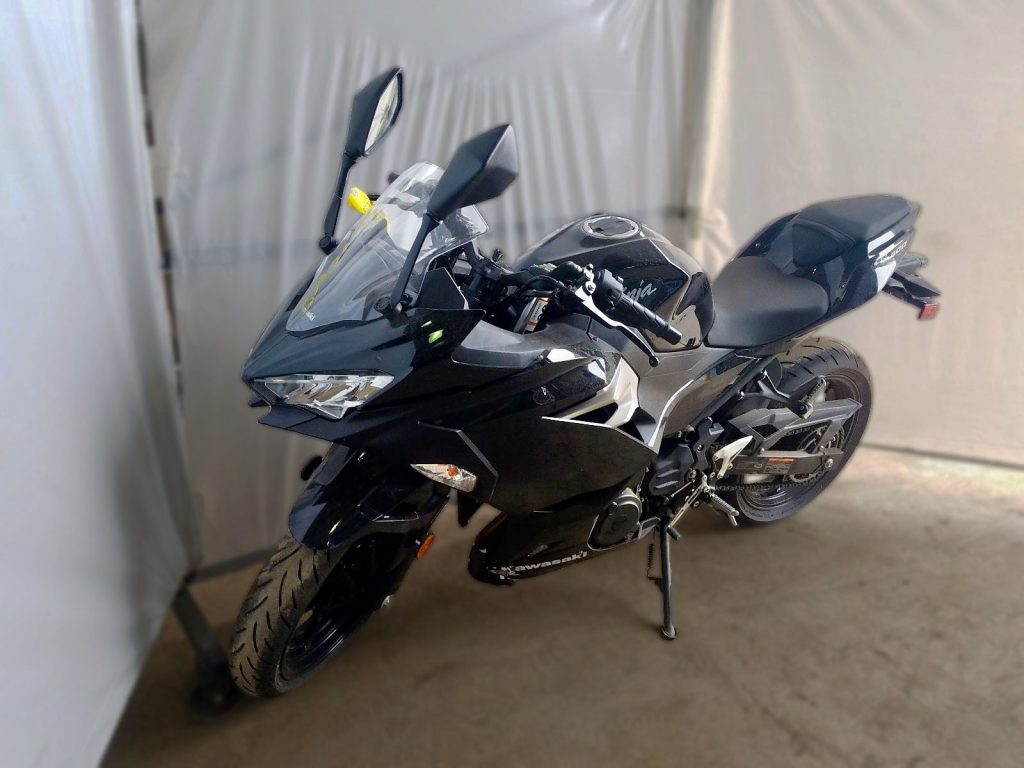 Honda Rebel 500
If you're more interested in a comfortable commute, the Honda Rebel 500 (aka CMX500) may be the bike for you. Hitting showroom floors in 2017, Honda took the old Rebel and revamped it with some impressive changes, both mechanically and stylistically. The Honda Rebel 500 puts out 45.9 horsepower and 31.9 lb-ft of torque through a 471cc parallel-twin: plenty for the highway, but not enough for it to get away from you if it's your first bike. The Honda Rebel comes in a few engine displacements, and we've got em all.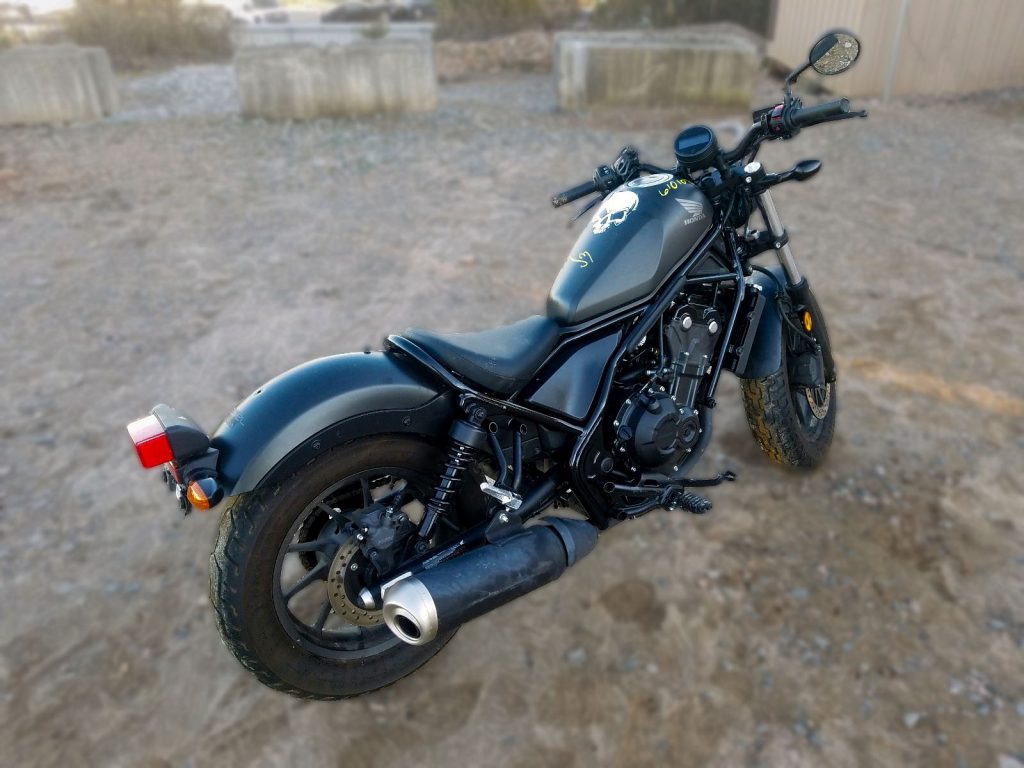 Yamaha YZF-R3
Introduced in 2015, the Yamaha YZF-R3 is the entry level bike in the YZF series, which contains the ever-popular R6 and R1. The R3 has a 321 cc engine that puts out 41 horsepower and 29.6 lb-ft of torque, the Yamaha YZF-R3 is a zippy little bike that is more than capable on the highway, in the city, or even for a trackday. Another one of those entry-level sportbikes that is fun and capable, but not overwhelming for a first time rider. Check out our Yamaha YZF-R3 inventory.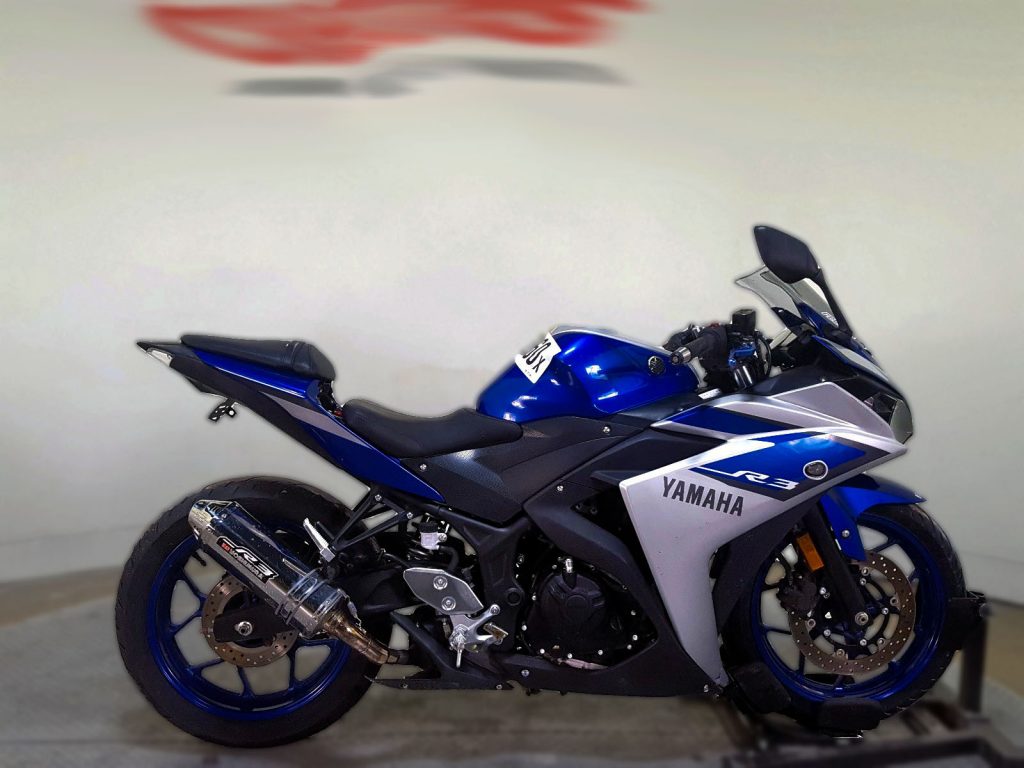 KTM 390 Duke
KTM has been putting out serious adventure machines for decades, but the recent (well, since 2013) introduction of the 390 series stands out amongst its class as a single cylinder, upright bike with incredibly sporty handling. A 373cc, single cylinder engine that puts out 43.5 horsepower and 27 lb-ft of torque, the KTM 390 Duke is excellent for both on and off-road, just mind your tires.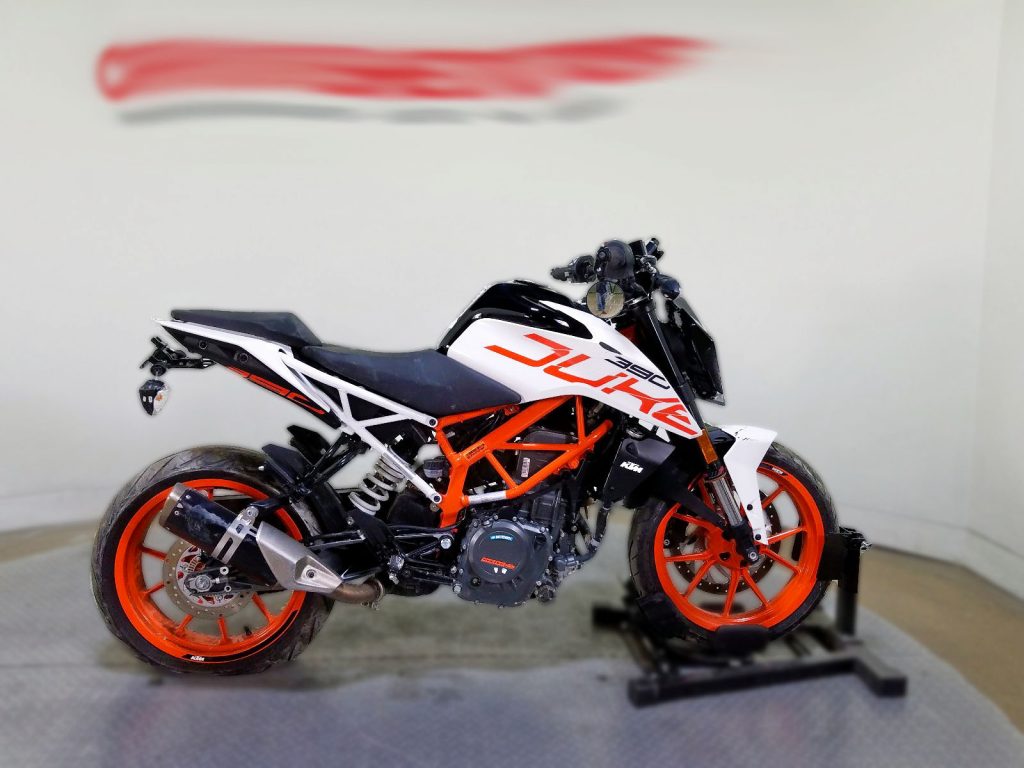 There's more beginner motorcycles where those came from
Those 4 beginner motorcycles are an excellent starting point, but if they don't suit your fancy, you can start your search through all of our salvage motorcycles for sale. No matter what bike you decide to go with, it's always worth running a vehicle history report through an NMVTIS provider like ClearVin.com to fully understand what the bike's been through. A car VIN number lookup is an essential step in the car buying process, as it can uncover potential issues that may not be immediately apparent. And when you're ready for it, we have a reliable shipping partner that can get your new bike to you safely, worldwide.
If you have any questions about registration or need help placing a bid, give us a call at +1 (503) 298-4300 between 6:00 AM and 4:00 PM Pacific Standard Time, Monday through Friday, or email support@AutoBidMaster.com and we'll be happy to help you.

Happy bidding, and ride safe!
Latest posts by AutoBidMaster Staff Writer
(see all)