From clean and salvage title cars, trucks, motorcycles, ATVs, RVs, and more, at AutoBidMaster we sometimes see some pretty interesting stuff. For example, we see rare and vintage cars at auction, and this week we found something a bit extraordinary. Moreso than your typical vintage car auction.

Here's the 1960 Messerschmitt KR-200. A 191cc, single cylinder, two stroke engine that put out a claimed 10 horsepower.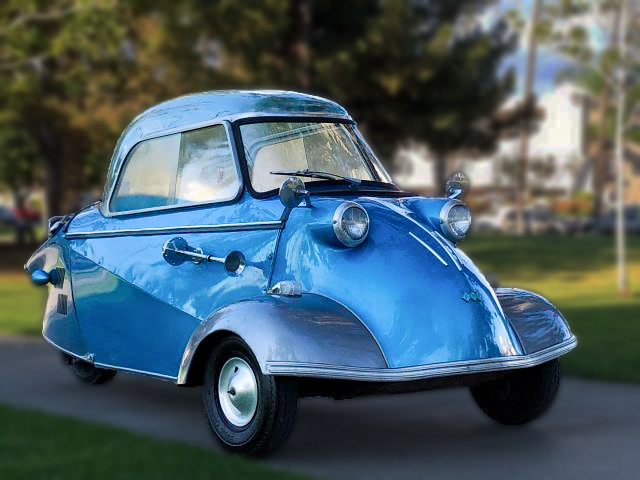 The company
Some history about Messerschmitt, the aircraft manufacturing company: they were pretty awful during WWII. They did some pretty horrible things. After WWII, they weren't allowed to produce any aircraft for ten years – and they came up with some pretty wacky stuff. The founder, Willy Messerschmitt, had nothing to do with this branch of production except in name. It produced vehicles like the KR-200, as well as prefab houses.
The KR-200 was based on Fend's (an engineer at Messerschmitt) "invalid carriage," a three-wheeled vehicle with a small motor that was originally intended for folks with mobility issues. A lot of people, however, began buying the vehicle for regular transportation purposes. So, Fend made some modifications and the KR-200 was introduced.
The Kabinenroller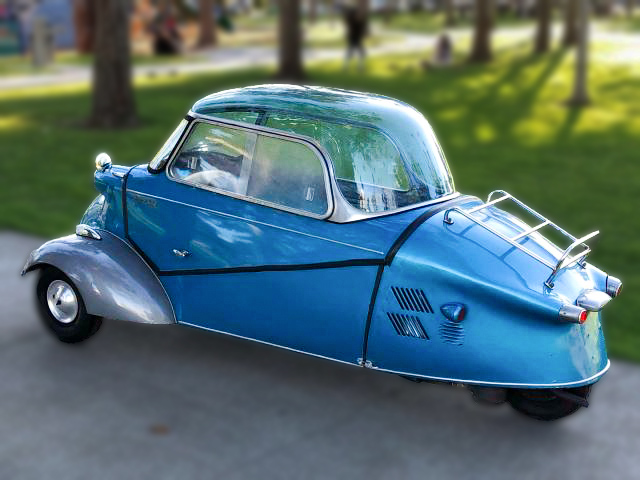 A pretty futuristic looking bubble-car concept, the KR-200 was also called the Kabinenroller – or 'scooter with a cabin.' Some interesting and quirky (we mean weird) features were that the steering was closer to the way an aircraft is controlled, and an interesting system to reverse.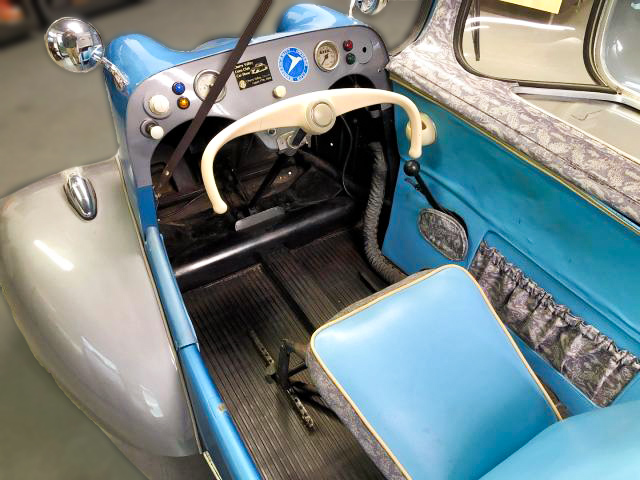 Rather than having a single gear dedicated to reverse, the engine was actually stopped and restarted backwards, giving the KR-200 the same four gear ratios in reverse as in forward drive.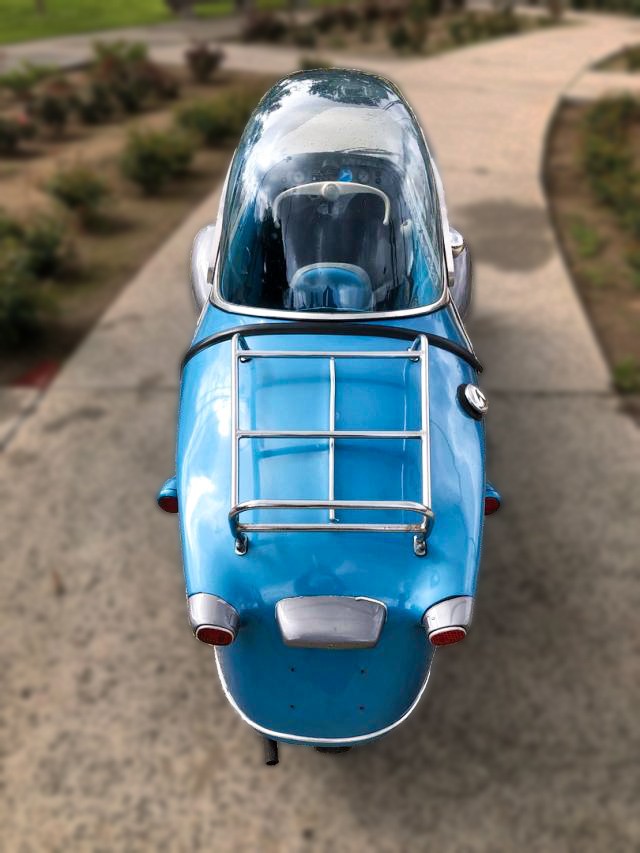 The KR-200 was manufactured from 1955 to 1964, with around 40,000 units made. If you're looking through vintage car auctions, you can find some incredibly rare and interesting vehicles like this one.
The extensive vintage car auction
No matter what you're buying, always run a vehicle history report from a ClearVIN VIN Check Report to know everything the vehicle's been through, no surprises. Alternatively, if you're planning to buy a used car, it's always a good idea to perform a license plate lookup to ensure the vehicle has a clean history.
Our inventory is updated daily, and we're always finding new and interesting vintage cars. If you've found something you wanna bid on, feel free to give us a call at +1 (503) 298-4300 between 6:00 AM and 4:00 PM Pacific Standard Time, Monday through Friday, or email us at support@AutoBidMaster.com and our buyer services team will be happy to help.
Happy bidding!
Latest posts by AutoBidMaster Staff Writer
(see all)