We all need a good workhorse, right? With so many options available, how can you possibly pick the best one? And when you do pick, is it affordable? With salvage auctions, you can find your top pick of salvage pickup trucks right from your home. We're here to help you out with your decision: here are the top 3 salvage pickup trucks of 2020 you can find at online auto auctions like AutoBidMaster.
2020 Ford F150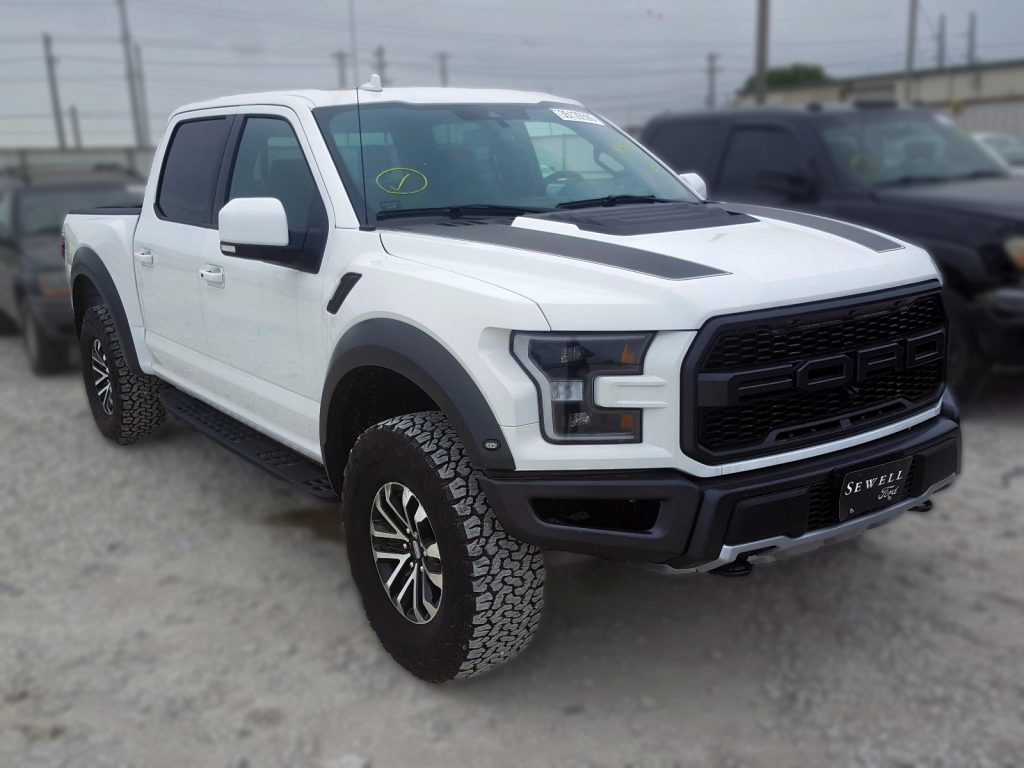 The Ford F150 has been a top contender amongst pickup trucks since forever, basically. Lighter than some of its competitors, thanks to aluminum body panels, the F150 is still a fighting force when it comes to hauling and towing: the base model comes stock with a 290 horsepower, 265 lb-ft of torque V6 that can haul 1,990 lbs and tow 7,700. Those numbers only climb with available engine options, anyway. The twin-turbo V6 can tow 13,200 lbs. Not bad. If you're looking for more of a toy than a work truck, the F150 Raptor comes with a 450 horsepower twin-turbo V6 with a 10-speed transmission and can hit 60 mph in 5.1 seconds. Capable, fast, pretty awesome all around. If you're looking for salvage pickup trucks on the newer side, the Ford F150 is a fantastic place to start.
2020 Ram 1500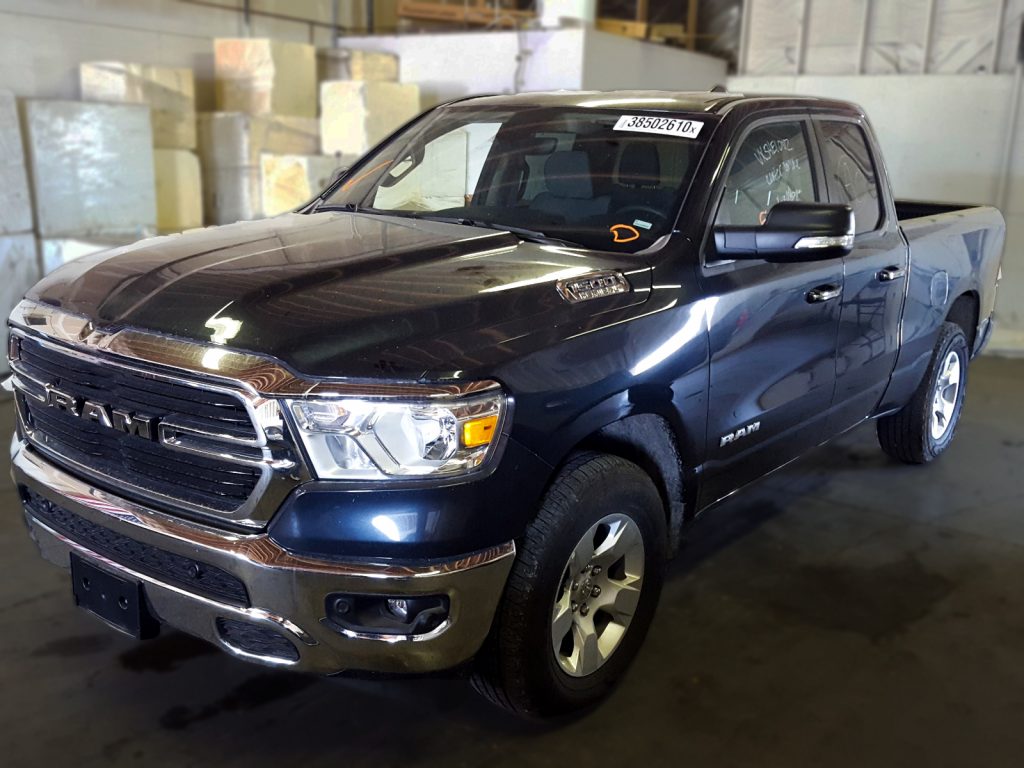 The Ram 1500 is another top contender for salvage pickup trucks, thanks to an interior that is up to snuff with luxury SUVs and an ability to tow and haul that matches its competition. One of the biggest pros of the Ram 1500 is its suspension, with the added option of a four-corner air system. While it isn't the best truck for off-road purposes, for workin', the Ram 1500 is hard to beat. With a towing capacity ranging from 6,250 to 12,750 lbs, the base engine is a 3.6L V6 that pushes 305 horsepower and 269 lb-ft of torque. Upgrades include V8 options that bump you up to 395 horsepower and 410 lb-ft of torque. It's out-towed by the F150, but it's more comfortable with a better interior. The Ram 1500 is another great contender for salvage pickup trucks.
2020 Chevrolet Colorado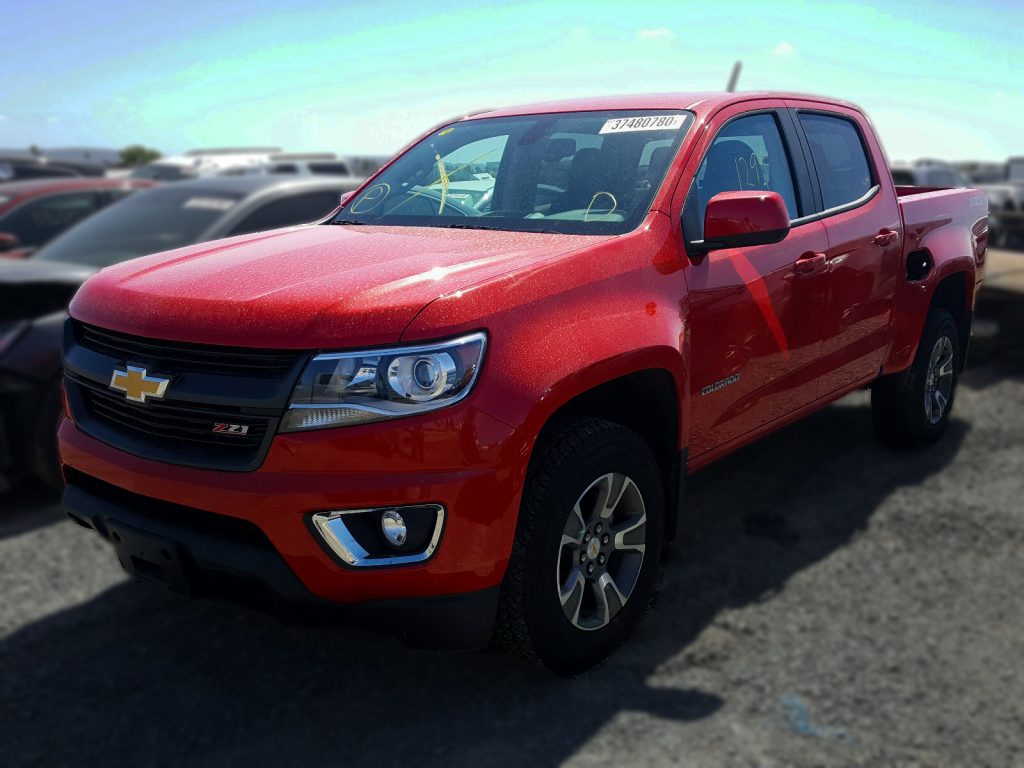 The 2020 Chevrolet Colorado is a formidable contender that, like the Ford F150, comes with an off-road option. The base engine – a 2.5L four-cylinder is a bit on the weaker side, a 308 horsepower V6 and a 2.8L four-cylinder diesel (369 lb-ft of torque!) are available. The towing capacity of the four-banger is 3500 lbs, which isn't exactly impressive, but the V6 and the diesel can tow 7,000 and 7700, respectively. The V6 has a 0-60 of 6.1 seconds, which, for a truck: not bad at all. The biggest drawback to the 2020 Chevy Colorado is the loss of a manual transmission, but overall it's a great contender, and thus on our list of salvage pickup trucks you should consider.
Always run VIN checks on salvage pickup trucks
No matter where you're buying from, be it from AutoBidMaster or anywhere else, always make sure to run a VIN check from ClearVIN.com to see accident history, odometer readings, auction data, and more. Their VIN number decoder can help you make an informed decision when buying a used car, as you can verify that the seller's claims match up with the information provided by the VIN.

As always, feel free to give us a call at +1 (503) 298-4300, 6:00 AM to 4:00 PM Monday through Friday, Pacific Standard Time. Our Buyer Services team can help you with anything from registration to placing a bid. You can also email us at support@AutoBidMaster.com.
Happy Bidding!
Latest posts by AutoBidMaster Staff Writer
(see all)