2015, despite its various highs and lows, gave us many reasons to smile. It was a great year for motoring enthusiasts and fanatics, as all prominent automakers presented a number of redesigned and refined machines. These vehicles hit the road in style, promising breathtaking performance, innovative style elements, and increased functionality. To justify the notion, here's our list of the top four cars from 2015 that reserved a special place in our hearts, and are worth looking for, when you visit salvage auto auctions or browse auto salvage auctions online. Let's take a look.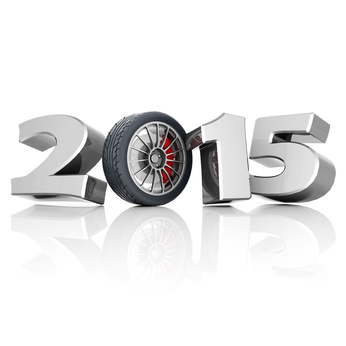 1. BMW M235i
Part of a 2-series model, the launch of the BMW M235i was a strategic move to give some tough competition to Audi's A5 and the Mercedes-Benz C350 coupe). Though it would be difficult to comment on how it fared in the face-off, but the car made it to the IIHS Top Safety Picks list for 2015. Available in both coupe and convertible, people revere the BMW M235i for its reliability, quality, and ergonomics. The great suspension tuning and superb body weight to power ratio make it a dream car many would love to own. Besides a perfect sporty feel, there's a large trunk to carry stuff for long trips. Add the moonroof that operates with a single touch, and other tech features, you have yourself a beauty.
2. Cadillac CTS
Cadillac CTS is one of the names that quickly come to mind when talking about the best mid-size luxury cars. No wonder even the first CTS (launched in 2002) is still a hot favorite among car enthusiasts. Great on handling and buttery smooth on the ride, the Cadillac CTS comes in six variants: Standard, Premium, Performance, Luxury, VSport and VSport Premium. The base model comes with a 2.0-litre, four-cylinder engine that produces 272 hp. Go for the VSport model and you get the 3.6-litre twin turbocharged V6 delivering a whopping 420 hp. An 8-speed automatic and rear-drive facility are a common traits of all the CTS models.
3. Tesla Model S
Alright, the Tesla Model S is one of the best eco-friendly cars available in the market, and certainly better than the Nissan Leaf. It's exhilarating driving experience, and engrossing interiors are a deadly combination that compels many car buffs to consider this model over those that run on petrol or diesel. The battery placement; however, separates it from other electric cars, as it adds to the car's seating and loading space. Install the seats in the rear and you have the only seven-seater sedan on the market. What's more, Tesla has installed free Superchargers all over the US to help people enjoy long rides without worry about power. The Tesla Model S has also been given the 5.0 NHTSA automobile safety rating.
4. Mazda 6
Lean and lithe. That's how you define the Mazda 6. Lean for the simple reason that it weighs 200 pounds less than its predecessor, and lithe due to its aerodynamic shape, broad wheelbase, and responsive braking system, among others. It resembles the Mercedes CLA from the front, but outsells it by a 4:1 ratio. The car has a bunch of safety features including a dynamic stability control and traction control system. The Mazda 6 offers impressive fuel economy, besides elegant interiors and the exterior of a sports car. The standard model has a 2.5-litre four-cylinder engine that offers 184 hp and 185 lb-ft of torque, reaching 0 to 60 in 7 seconds. It's available in both 6-speed manual and automatic transmission systems, with a top speed of 130 mph.
Conclusion
Various authors have included these four cars in their list of top 2015 cars, and for all the right reasons. An easy way to learn more on these speedsters is to visit a showroom and request a test drive, but buying them is sure to set you back by a decent amount. If you wish for an affordable way to buy these high-performing machines, consider our online salvage vehicle auctions. Auto Bid Master's collection of salvage and bank repo cars will give you ample options to find the car you fancy or a suitable alternative, and that too at throwaway prices. To learn more about any of the vehicles listed with us, feel free to connect with one of our representatives.
Latest posts by AutoBidMaster Staff Writer
(see all)