Powersport auctions provide an exciting opportunity for enthusiasts to explore a wide selection of motorcycles, ATVs, snowmobiles, and other powersports vehicles. Interested customers have a unique platform like the one from AutoBidMaster at their disposal where they can bid on pre-owned or salvage powersports vehicles at competitive prices. Besides all that, it takes just a few moments to place a bid on well-maintained dirt bikes, ATVs, or jet skis, making powersport auctions a great solution.
We at AutoBidMaster also provide you with access to the powersport auctions to cover more needs. With us, you can get cheap used motorcycles, fast dirt bikes, well-maintained salvage jet skis, and much more without the need for licenses or following complicated rules. Check out the powersports vehicle inventory and make your leisure time unforgettable!
Whether you are a seasoned buyer or a beginner in the world of online powersports vehicle bidding, this comprehensive guide from AutoBidMaster will walk you through the ins and outs of powersport auctions. With us, you will understand the process, benefits, risks, and valuable tips to make informed decisions and win the powersport vehicle of your dreams.
What Are Powersport Auctions?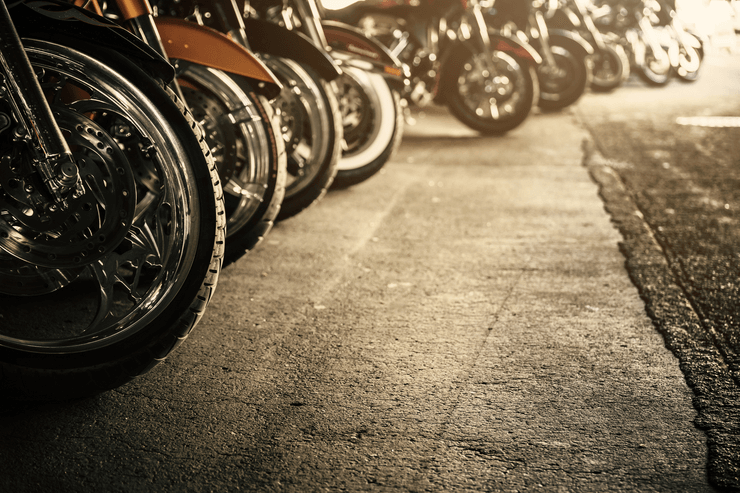 Powersport auctions are places where any outdoor enthusiast can find motorcycles, ATVs, jet skis, and other powersport vehicles in great condition and at affordable prices. They bring together a diverse range of used powersport vehicles from a variety of sources, including banks, dealerships, and insurance companies. It's a marketplace full of hidden treasures just waiting to be uncovered.
If you want to buy a powersport vehicle but don't want to spend a fortune, powersport auctions are a good option. When compared to buying from dealerships or individual sellers, these online platforms typically provide vehicles at much reduced prices. Furthermore, you can find a wide range of options available in the inventory, from classic motorcycles to powerful snowmobiles, making it an exciting experience for any outdoor activity lover.
How Powersport Auctions Work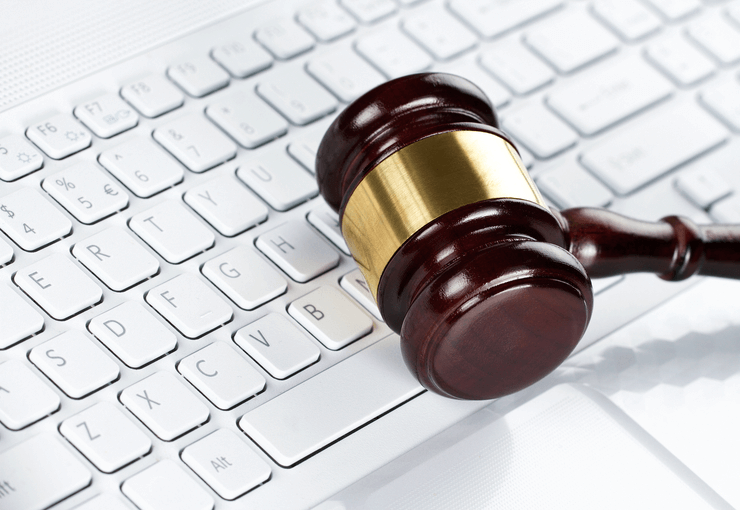 Powersport auctions provide a special online bidding platform where participants can place their offers with a few clicks or smartphone taps. The process begins with an inventory list of available vehicles, including detailed descriptions and photos, so enthusiasts can make informed decisions. Bidders can register for the auction and review the vehicles they're interested in.
To participate, you'll also need to provide the necessary documentation like a driver's or dealer license. Once the information and papers are submitted, you're ready to place your offers for the powersport vehicle auction lots. Bidding can be done online with auctions often taking place in real time. It's a fast-paced, adrenaline-pumping experience, so be prepared to keep up!
Speaking of inventory, powersport auctions offer a wide range of vehicles, including motorcycles, ATVs, side-by-sides, snowmobiles, jet skis, and even RVs with powersport capabilities. Whether you're looking for a sleek sportsbike or a rugged ATV, these auctions have something for everyone.
Benefits of Buying from Powersport Auction Inventory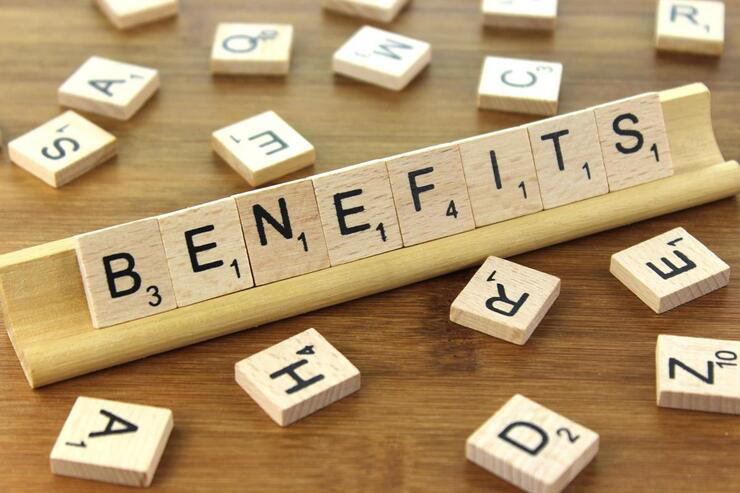 Bidding at powersport auctions is not only fun but also offers many exciting opportunities. The reasons to bid and win are as follows:
Access to a Wide Range of Powersports
Powersport auctions offer a large selection of vehicles, making it easy to locate the ideal match for your desires. You'll find a wide range of makes, models, and even unusual finds that you won't find anywhere else.
Cost Savings
The chance for large savings in costs is one of the most impressive features of powersport auctions. With motorcycles, ATVs, and jet skis selling below market value, you have a wonderful opportunity to catch a great deal and save a lot of money when compared to buying from dealers who have strict pricing.
Opportunities for Rare and Unique Finds
These auctions are a gold mine for collectors and enthusiasts looking for rare and distinctive powersports vehicles. You never know when you'll come across a classic motorcycle or a limited-edition ATV. These auctions provide exciting possibilities to find one-of-a-kind treasures that will set your heart racing.
Tips for Participating in Powersport Auctions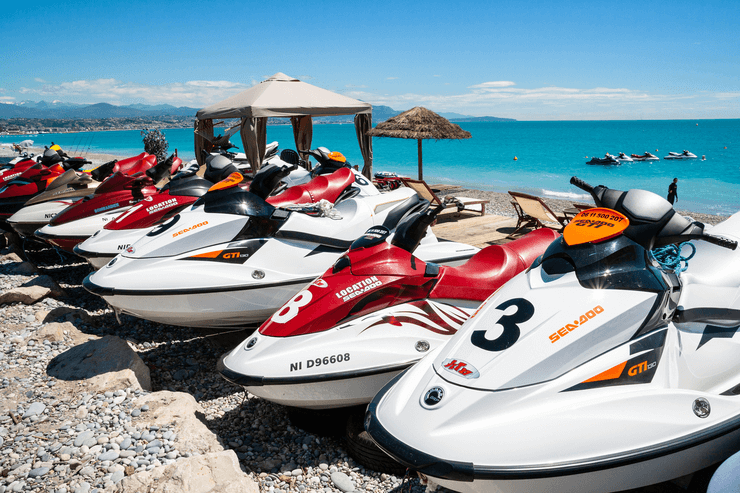 To get the most benefits and a positive experience when bidding at the powersport auctions, we at AutoBidMaster have prepared a list of helpful recommendations:
Research and Preparation
Before you dive into the auction madness, spend some time studying the powersports vehicle features and specifications you're interested in. Know their market value, review their history reports, and familiarize yourself with their configurations. This information will assist you in making informed decisions and avoiding any hidden pitfalls when bidding on used powersports vehicles.
Understanding the Powersport Auction Terms and Conditions
Make certain that you have properly read and understood the auction's terms and conditions. Take note of any fees, bidding increments, payment requirements, and possible buyer responsibilities. You are free to compare the conditions and standards provided by a few powersports auction platforms. It'll help you outline the main point and decide on the option that suits your needs best. Being well-versed in the rules and regulations can help you avoid any surprises or misunderstandings later on.
Setting a Budget and Sticking to It
It's easy to get caught up in the thrill of a bidding war, but we recommend outlining a budget you're ready to spend on used powersports vehicles. Determine your maximum bid, taking into account any extra spending such as shipping or repairs. An approach like this prevents you from overspending in the heat of the moment.
Inspecting the Powersport Vehicle Prior to Bidding
Before submitting a bid, it's highly recommended to inspect the used powersports vehicle you're interested in yourself. While auctions frequently include thorough descriptions and images, nothing matches seeing it for yourself. Take your time inspecting the condition and asking questions. It can also be extra helpful to bring a technician along for an expert opinion.
AutoBidMaster members have access to auction yards all around the US, making our powersports vehicle auctions transparent. Alternatively, we provide an opportunity to get a third-party powersports vehicle inspection with detailed photos and reports.
AutoBidMaster Powersports Vehicle Auction Inventory Is Your Smart Choice!
If you want to pick a reliable and great-performance powersports vehicle for exciting outdoor activities, AutoBidMaster has you covered. Check out the auction calendar and find options to boost your leisure activity with motorcycles, ATVs, jet skis, or other preferred powersports vehicle types.
To join our community, register on the website, provide a copy of your government-issued ID or passport, place a security deposit, and then you are free to place a bid and win your desired powersports vehicle. If you have any questions concerning car auctions or particular auction lots, contact us online or call us at: +1 (503) 298-4300 (4:00 AM–4:00 PM PST, weekdays).
We are on a mission to help our customers give a second life to used cars by simplifying auto auctions for all. – AutoBidMaster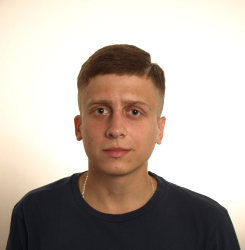 Latest posts by Vitalii Movchan
(see all)