If you want to buy a used motorcycle and are deciding on its model, make sure the bike not only meets your requirements but also has the potential to provide a profitable return on investment. At the same time, we have so many makes and models available in the used motorcycle market that it can be difficult to define which ones are worth investing in. That's why we at AutoBidMaster have outlined the top most profitable used motorcycles available in the United States, as well as a guide on the factors to consider when purchasing a salvage bike.
What to Look For When Buying a Used Motorcycle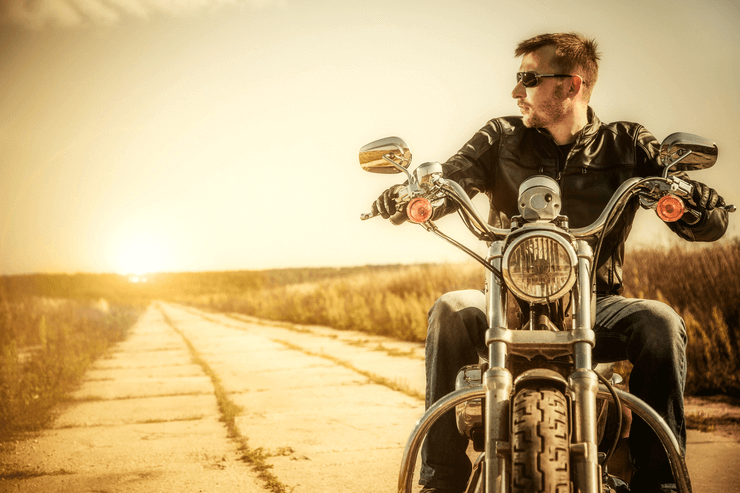 If you've decided to buy a used motorcycle, approach the process with attention to details and prepare yourself by gathering all the relevant information. We offer to run through the most important things to look for when buying a used motorcycle, so you can make an informed decision and find the two-wheeled companion that perfectly suits your needs and preferences.
Mileage and condition. When purchasing a pre-owned motorcycle, two key factors that should be taken into consideration are the mileage and condition. A bike with a low odometer reading and good technical condition will last longer and require fewer repairs than one with high mileage and poor condition.
Cost of maintenance and repairs. The expense of keeping a used motorcycle in a good technical state is also an important factor to consider. Some vehicles may require more frequent or expensive maintenance and repairs than others, which can add up over time. It's critical to choose a used motorcycle that you can afford to maintain and repair in the long run.
Brand reputation and reliability. One last point to pay attention to when deciding on a used motorcycle is its brand. Some motorcycle manufacturers are known for their reliability and durability, while others stand out for their low prices. That's why we recommend doing your research and choosing a brand that has a good reputation for quality and longevity.
Purchasing a used motorcycle is always an exciting experience. However, it requires careful consideration and a thorough examination. By focusing on crucial aspects such as the bike's mechanical condition, maintenance history, and overall appearance, you can lower potential risks and ensure a satisfying ownership experience.
A Review of The Most Profitable Used Motorcycles From the USA
To determine the top salvage bikes from the USA that stand out with a great price-quality ratio, we considered such factors as resale value, market demand, and overall reliability. These motorcycles have proven to hold their value well over time, making them a great investment for those looking to buy and sell bikes.
BMW R 1200 GS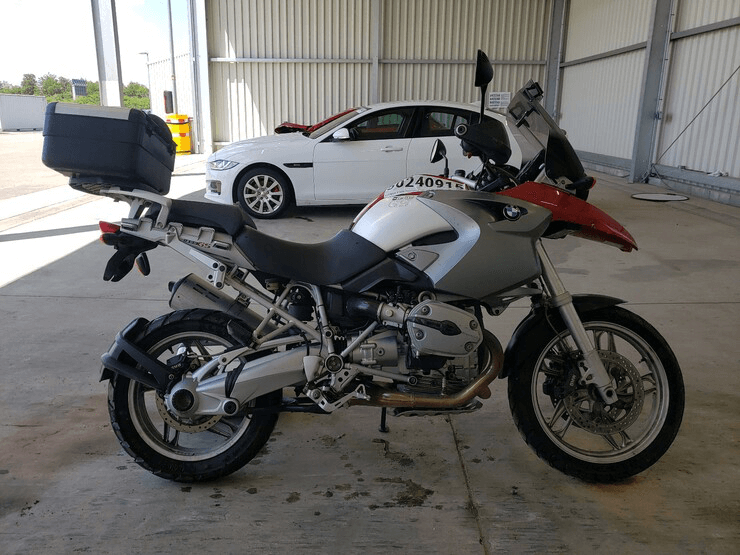 Let's start our review with a popular adventure touring motorcycle that is known for its versatility and reliability. The basic bike configuration is equipped with a powerful 1,170cc engine, long-travel suspension, and rugged tires that make it perfect for off-road adventures. The BMW motorcycle also has features such as ABS brakes, adjustable seats, and heated grips.
The biggest advantage of the R 1200 GS bike model is its versatility. The vehicle is capable of tackling any terrain and handles city streets effortlessly. It's also an extremely reliable motorcycle, with a reputation for lasting for many years with proper care. Another benefit is the variety of available accessories, which allow riders to customize their R1200GS bike to fit their specific needs.
Speaking of the R 1200 bike model's popularity, it has strong market demand, especially among riders who are fans of a reliable and versatile touring motorcycle. By the way, we at AutoBidMaster also have affordable BMW motorcycles in great condition to cover your needs. Just take your chance and bid on some of these to fuel your summer fun!
Harley-Davidson Road King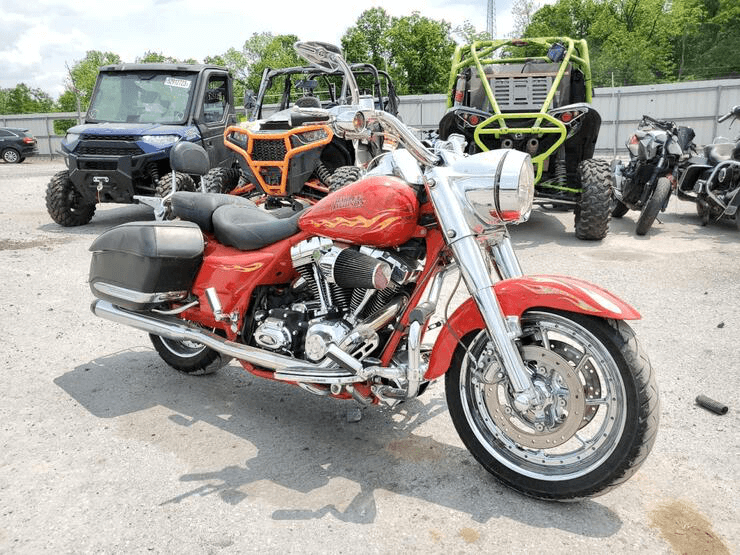 Here we have a classic cruiser motorcycle that has been around since the 1990s. It features a large V-twin engine, comfortable seating, and a distinctive retro style. The Road King is known for its decent fuel consumption, smooth ride, and durability, making it a popular choice among motorcycle enthusiasts.
One of the biggest advantages of the Harley-Davidson Road King is its resale value. The bike holds its value well, making it a great investment for those looking to buy a motorcycle with a decent investment return. The market demand for the Harley-Davidson Road King remains strong, with many enthusiasts looking to buy and restore these classic motorcycles.
Don't miss an opportunity to bid on these powerful Harley-Davidson bikes available in our wide inventory. Test your adrenaline this summer when you get the motorcycle you've always dreamed of!
Honda Gold Wing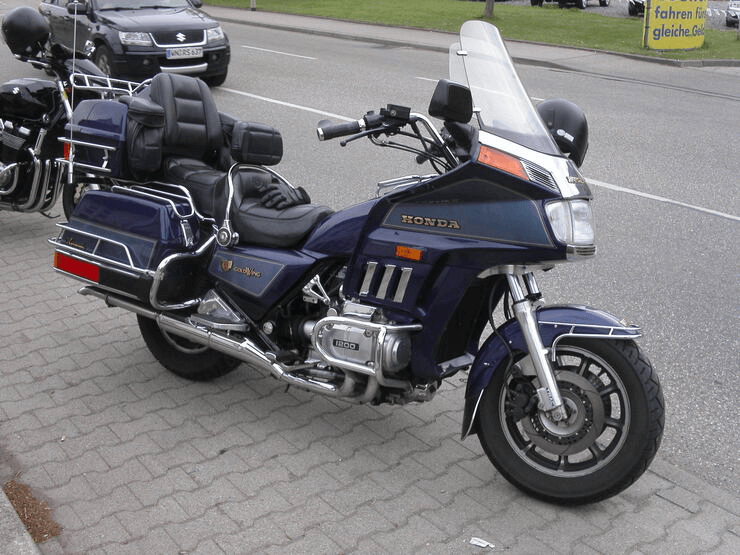 The next on our list is a classic touring motorcycle that has been a favorite of riders since its introduction in 1975. The bike is known for its great performance, smooth ride, and top-of-the-line features. The Gold Wing is equipped with a liquid-cooled six-cylinder 1,832cc engine that provides plenty of power for long-distance riding. It also has a comfortable touring seat, adjustable suspension, and a variety of storage compartments for all your gear.
The biggest advantage of the Honda Gold Wing is its comfort and long-distance capabilities. It is the perfect motorcycle for riders who want to take long road trips and still feel comfortable at the end of the day. Another pro is the variety of features available on the Gold Wing, such as electronic cruise control, GPS navigation, and heated hand grips.
The Gold Wing has steady market demand and is popular among riders who are looking for a high-quality touring motorcycle. We can also offer you a range of high-quality Honda motorcycles at low prices, perfect for meeting your riding desires.
Triumph Bonneville T120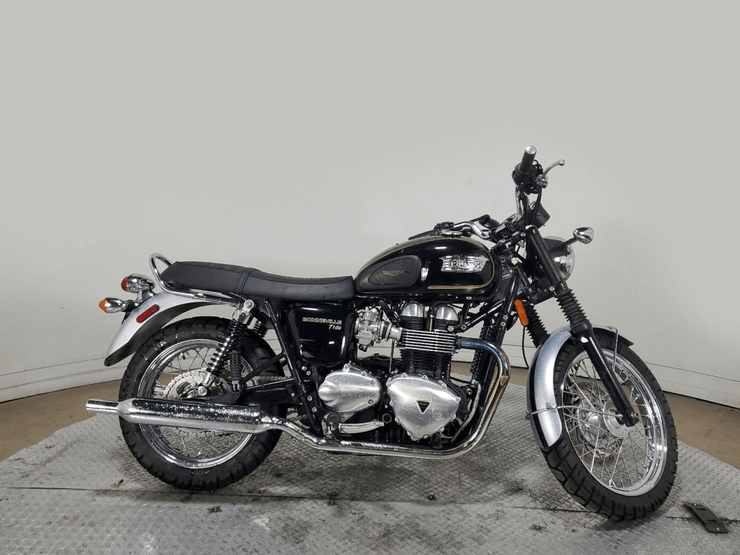 It's a classic motorcycle that has been updated with modern features and technology. The Bonneville motorcycle is equipped with a comfortable seat and has classic styling that takes riders back to the golden age of British motorcycles. The T120 model also has additional and useful features such as ABS brakes, traction control, and ride-by-wire throttle.
Speaking of this Bonneville bike model, the first points we can outline are its classic styling and modern features. It's a perfect motorcycle for riders who want to combine the look and feel of a classic motorcycle with the performance and technology of a modern machine. Another pro is the comfort of the T120, with a comfortable seat and smooth ride.
Regarding market demand, the Bonneville T120 stole the hearts of bikers who are in love with classic motorcycles that stand out with their modern features. If you want to make use of really beneficial bike deals, take a look at the Triumph Motorcycles from the AutoBidMaster online auctions.
Get Your Desired Used Motorcycle With AutoBidMaster!
These were some of the most profitable used motorcycles in the United States, each with its own set of features and benefits. Before purchasing a salvage bike, consider several factors, such as the vehicle's performance, dependability, resale value, and maintenance costs. It can help you make a wise investment while also thoroughly enjoying your motorcycle ride.
At the same time, we at AutoBidMaster are always happy to lend a hand and provide you with professional and comprehensive support while getting your desired used motorcycle from our online auto auctions. To join us, sign up on our platform, upload a copy of your government-issued passport or ID, and provide us with a security deposit. You are free to contact us online if you have any questions about car auctions, or call us at: +1 (503) 298-4300 (4:00 AM–4:00 PM PST, weekdays).
We are on a mission to help our customers give a second life to used cars by simplifying auto auctions for all. – AutoBidMaster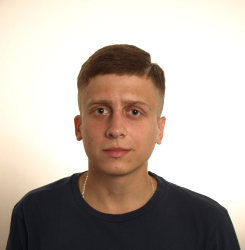 Latest posts by Vitalii Movchan
(see all)